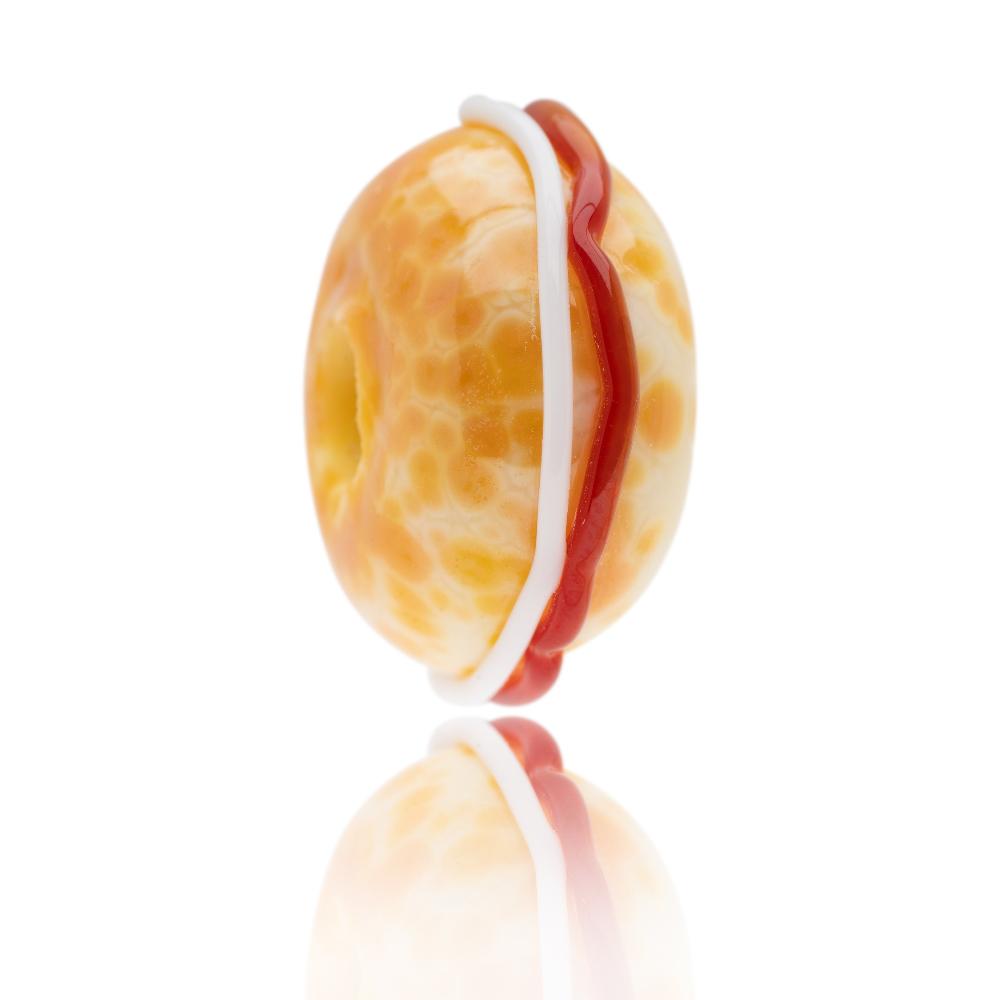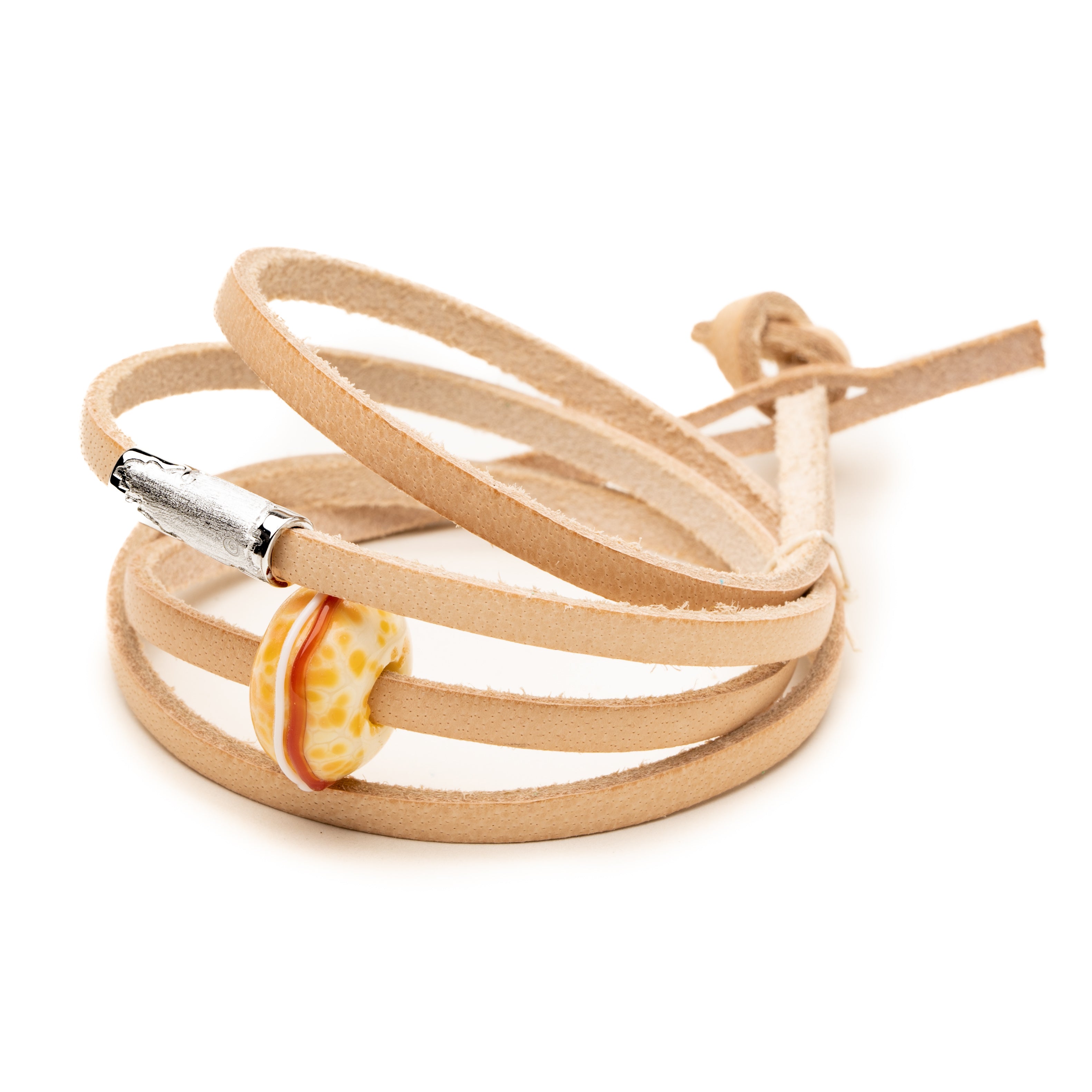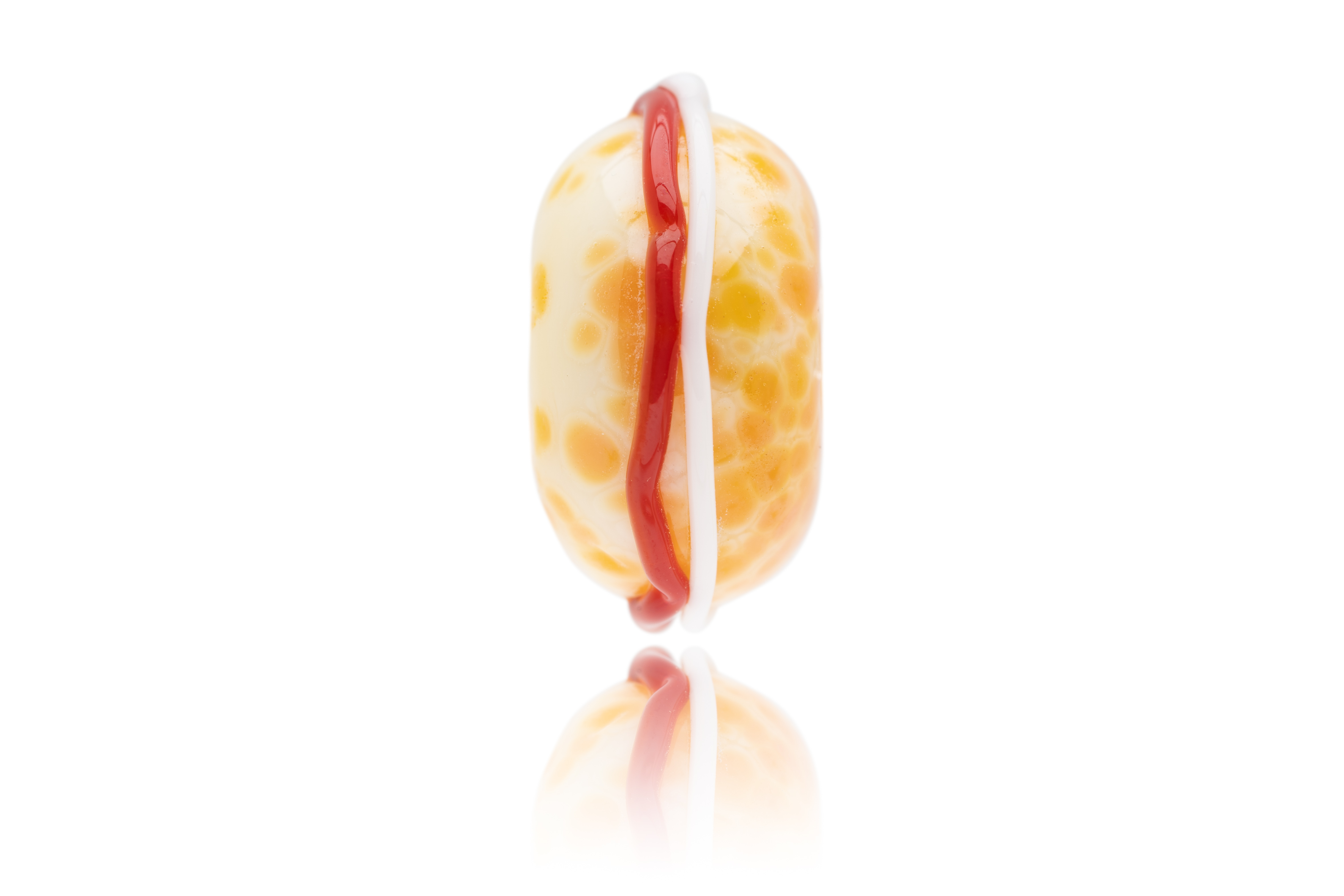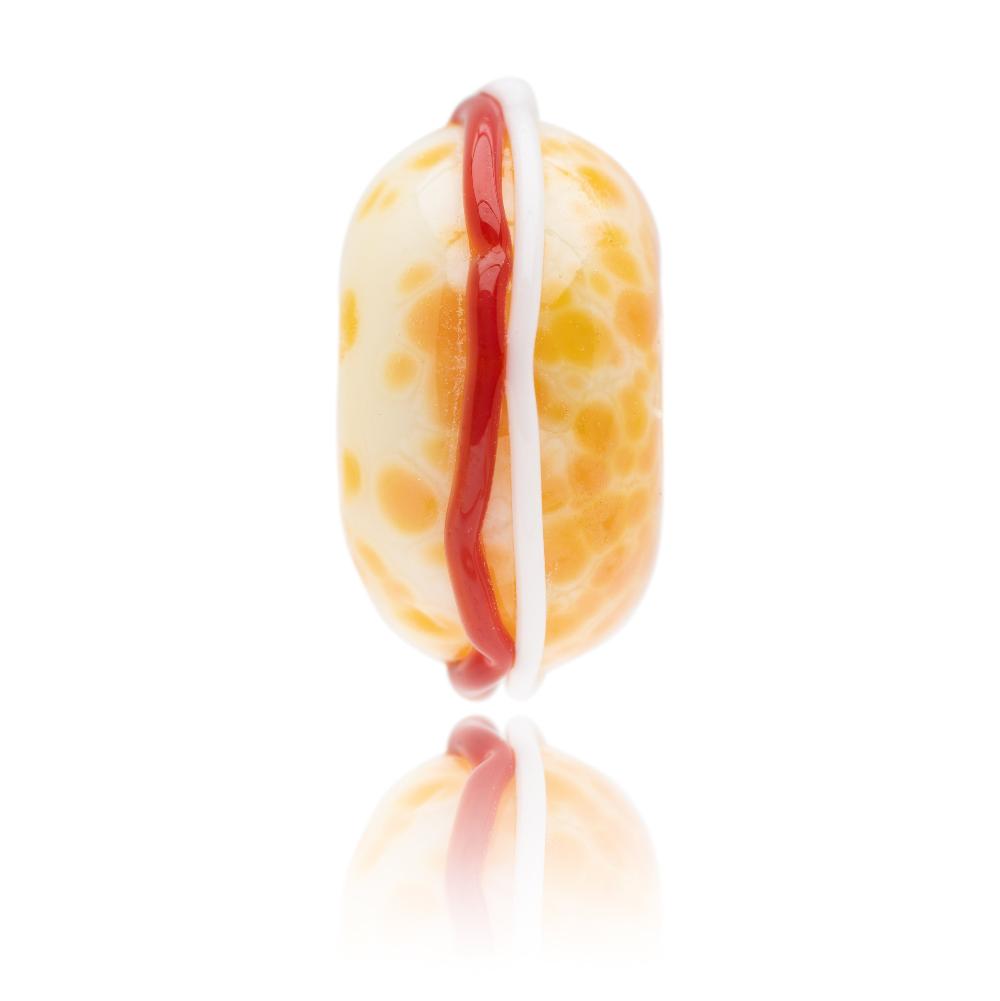 The Cream Tea Bead
---
So...what goes on your scones first?? The cream or the jam 🤔

Last summer we had the old...which way is right argument...we didn't find an answer but we did come up with a new bead!

We have a lot of crazy ideas here at Nalu HQ but this one actually turned out quite well and made us giggle!
So for a bit of fun, here it is...the Nalu Cream Tea bead! The question is...which one are you rooting for...Devon or Cornwall??
So you can choose to wear your bead cream first...the Devon way...or jam first...the Cornish way!
Either way cream teas are delicious and these beads are just a bit of fun! We have used a glass called Banana Cream for the 'scone' which is then decorated with a sprinkling of frit and piped with a filling of clotted cream and strawberry jam. Yum..enjoy! 
Each Nalu Bead is individually handmade so please expect there to be variations in patterns and colours, this is what makes your Nalu Bead unique.

Bead Sizes:

Standard Nalu Bead Size: width 9.5mm, diameter 16.5mm, core 4mm

Bespoke Mini Nalu Bead Size: width 8mm, diameter 14mm, core 4mm

Bespoke Core Size: 5mm suitable to fit alternative jewellery brands.

If you require your beads to be made with a bespoke option, please select this from the Bespoke Options dropdown.