Newness
From beautiful gold sand bead jewellery to the latest beaches to join our collections!
See what's new
Jewellery Collections
Explore the bright, beautiful and bespoke world of Nalu Beads...
View all
Glass Beach Collections
designs inspired by coastlines, oceans, mountains, the countryside and charities
View all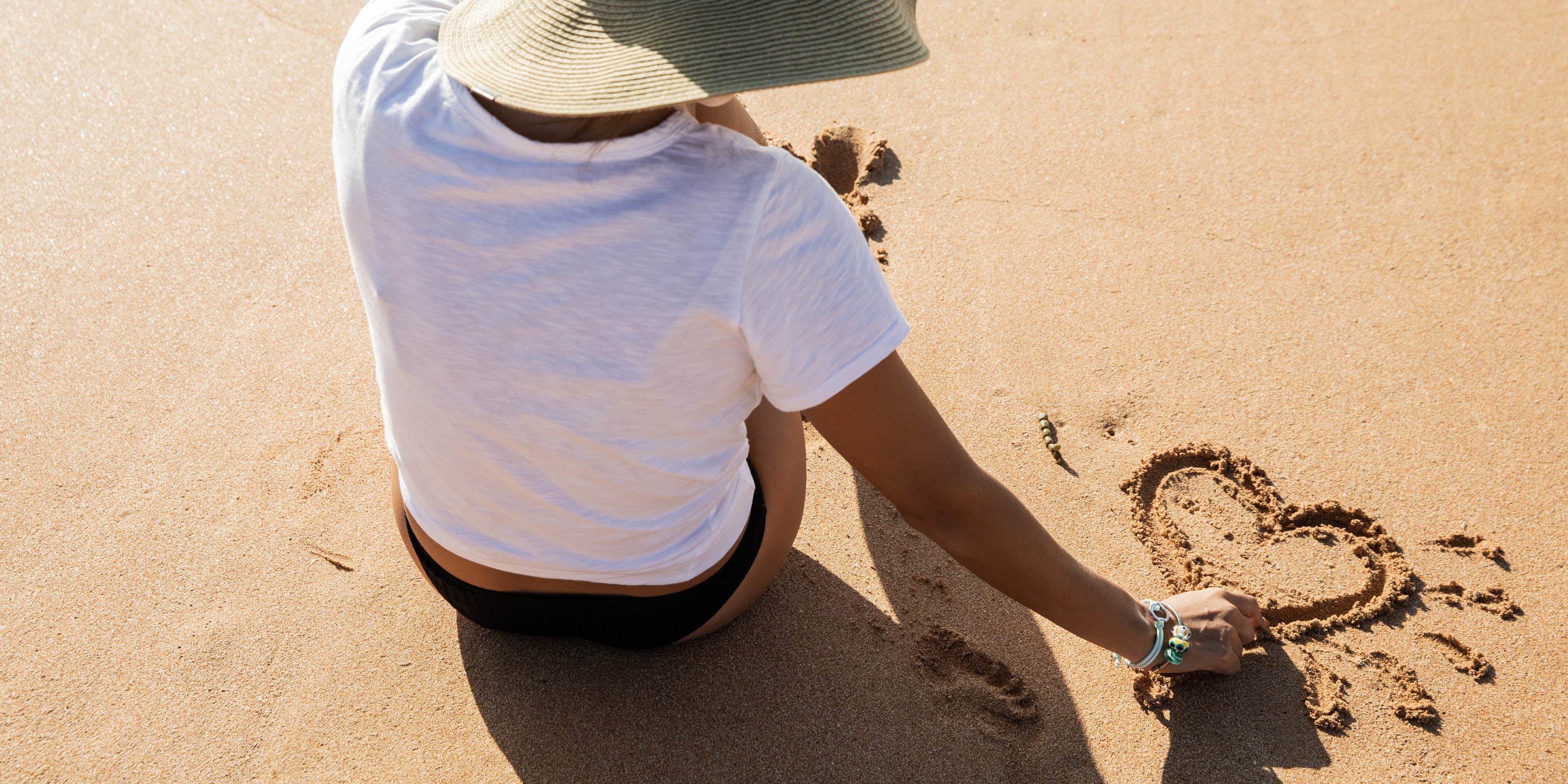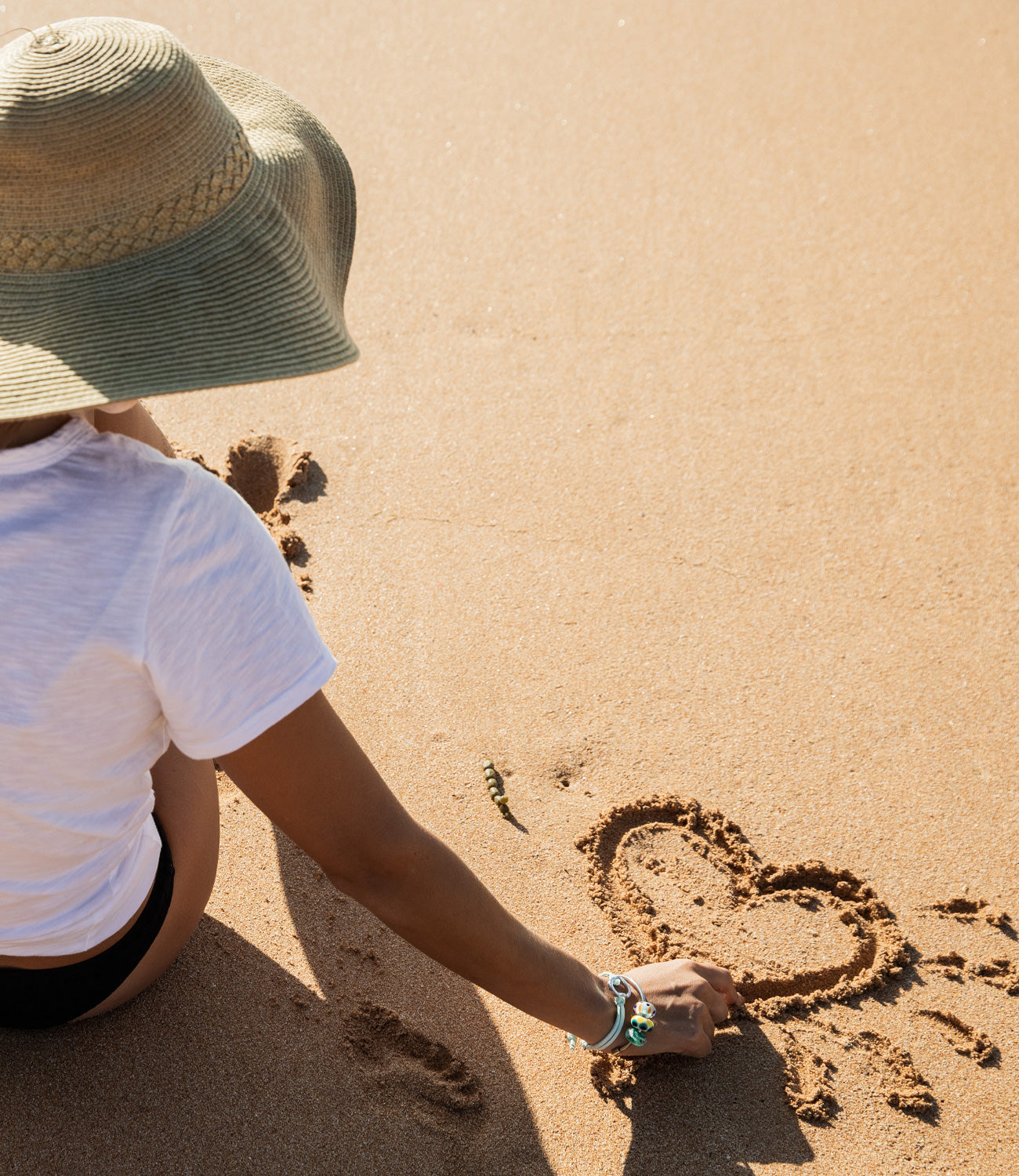 Sustainability at Nalu
Created, inspired and in harmony with nature, Nalu Bead's sustainability journey is ever evolving as we learn and grow.
The core of our range is inspired by waves, oceans, mountains, the countryside and coastlines in the UK and around the world. To honour our muses, we're committed to developing planet-friendly practices that don't harm people, the planet or animals.
tell me more
"Received both single beads and custom bracelet as gifts, as reminders of favourite trips and beaches around the world. The quality is amazing, the products are gorgeous and presented in beautiful, plastic free and recyclable boxes. I've barely taken my bracelet off since receiving it!"
"They are the perfect gift for yourself or another to collect to remind you of all the beautiful places you have been and the memories that you have made 🌊"
"Absolutely love these.... I have a lovely collection of all my favourite beaches that me and my partner love to go walking on... Everyone is unique and gorgeous.... Go take a look at their website or visit them in Braunton."
"I have been collecting these beads for about 10 yrs. They are all so amazing and unique. Fantastic company with very helpful, lovely people."
"Beautiful beads and very stylish. Often do things for a good cause too for local charities."
"Perfect present for my girlfriend who loves skiing and surfing! Love the ethos of these guys." .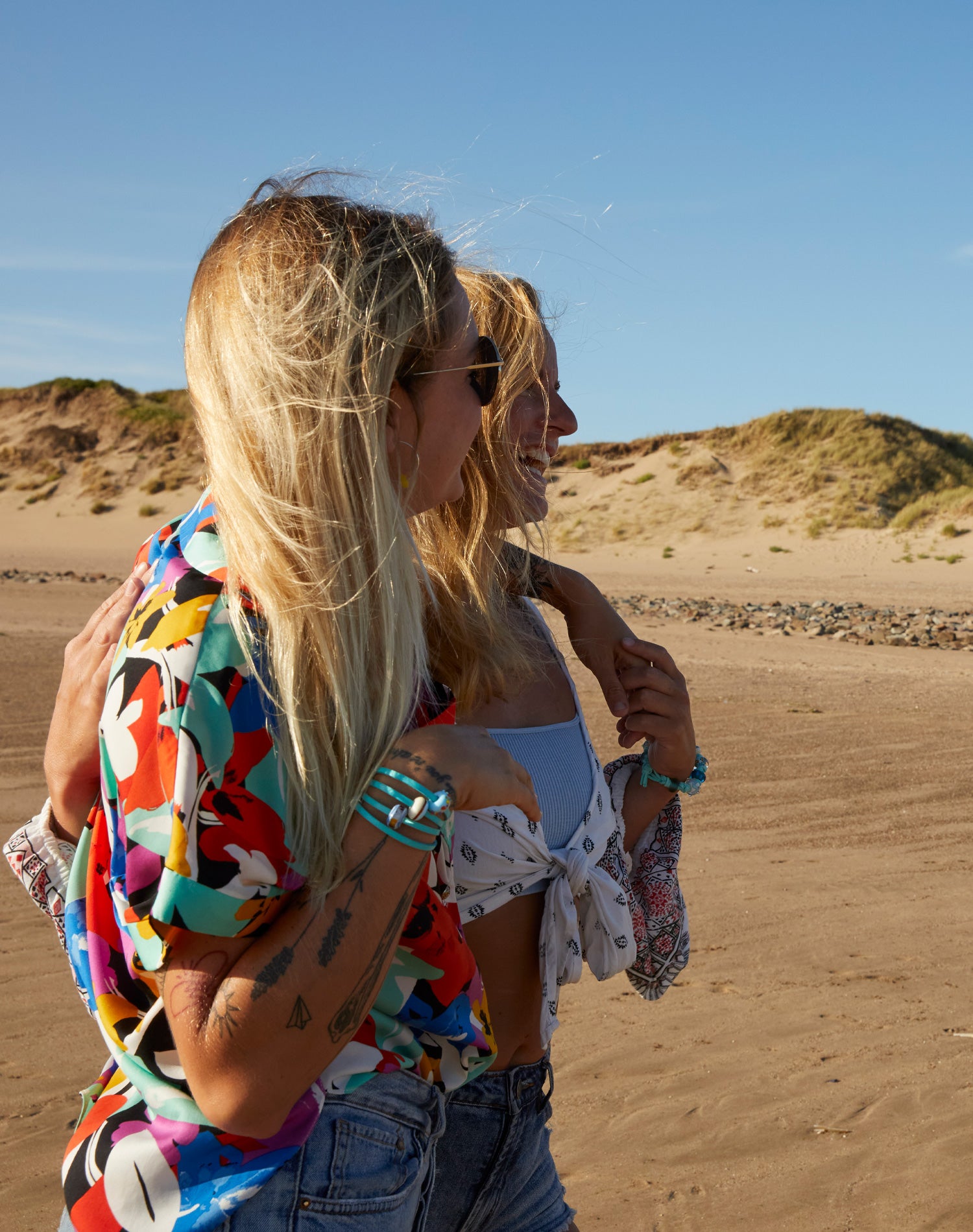 Turquoise Leather Wrap
Add your favourite beads to a wrap bracelet it's the easiest way to wear them!
Simple Knot Cord Bracelet
Learn how to make this bracelet on our YouTube channel!
Custom Necklace
Create your story with a Nalu custom necklace...you design it, we'll make it.
The Nalu Journal
View all

Gifts for under £10, £20 & £30 - It's not always that easy to find quality gifts with meaning and made in the UK, so we have compiled a few ideas for some gift inspiration.
Check out our festival style guide, taking a peek at the latest festival jewellery trends for your next festival look.
Find the answers to your bead related questions here!
Where are you based & are you open to the public?

We have a small studio in Braunton, North Devon. We are open to the public and you can buy direct from us. We are a very small team so please give us a call or send us an email to check that we are in the studio before visiting.
How long will it take to get my orders?

We aim to pack and ship all orders placed by 1pm Monday to Friday that same day when possible. We do sometimes have to make up stock for your order so please allow an extra 24 hours. Please also note that ALL Sand Jewellery is made to order so please allow up to a week in busy times for delivery.
Do your beads fit other brands of jewellery?

Our standard bead core size is 4mm so please check this against your current jewellery. Most of our glass beads can be made up bespoke to be compatible with other jewellery brands, for a bigger core please select 'Hole Size" from our Bespoke Options drop down on the product page. For a smaller bead, please select "Bead Size'.
Our studio is open Monday to Friday between 10am and 4pm.
If you have any questions, please get in touch!
Get in touch