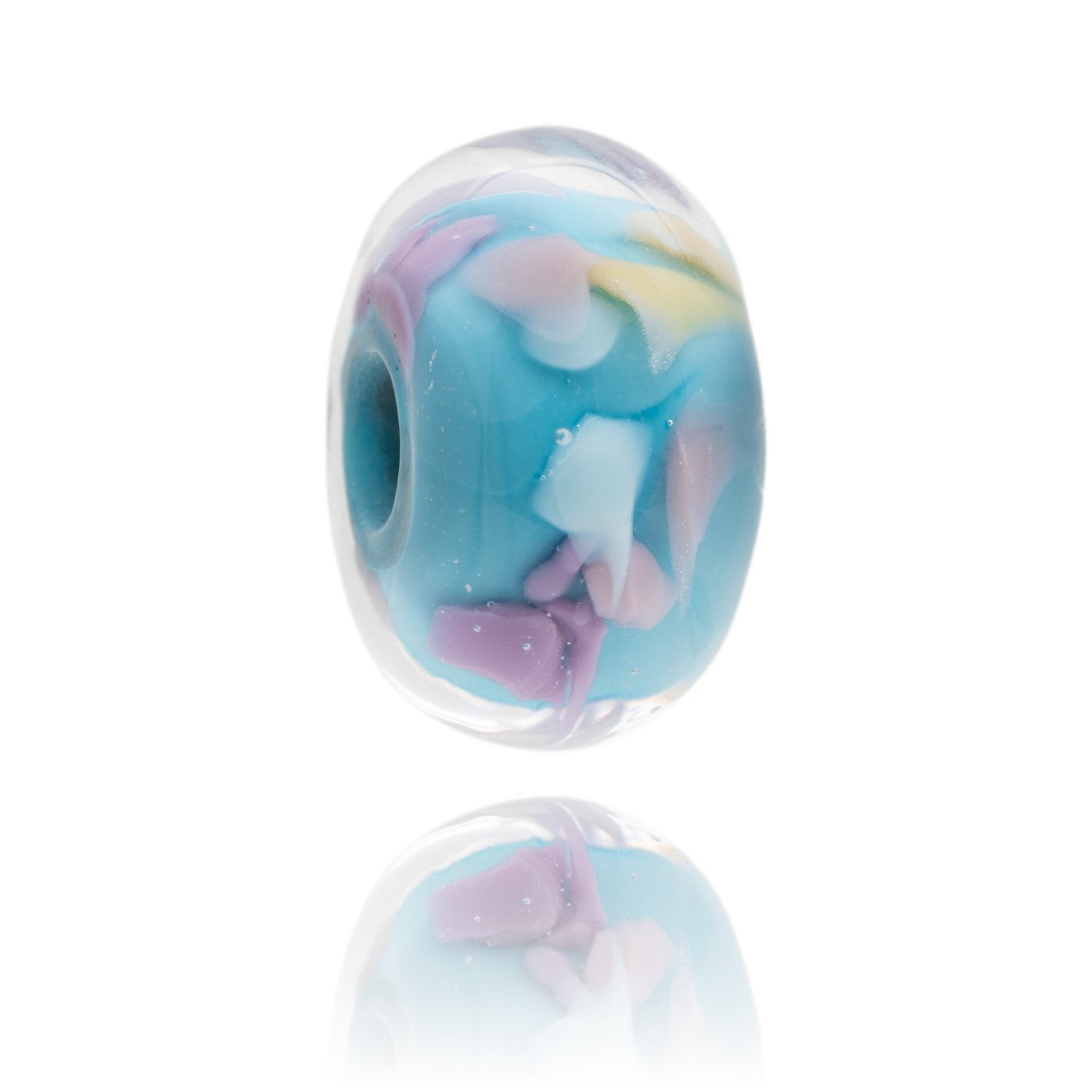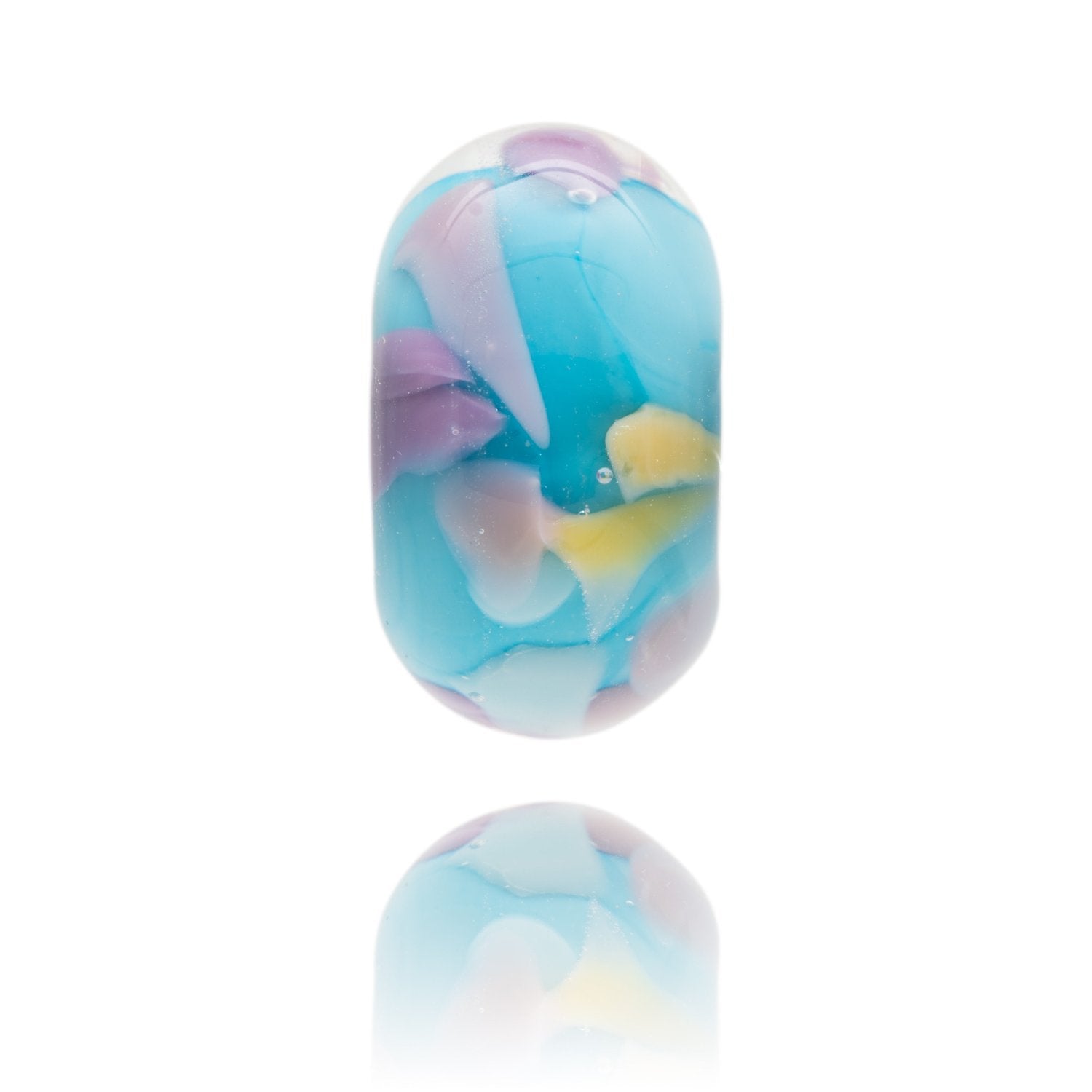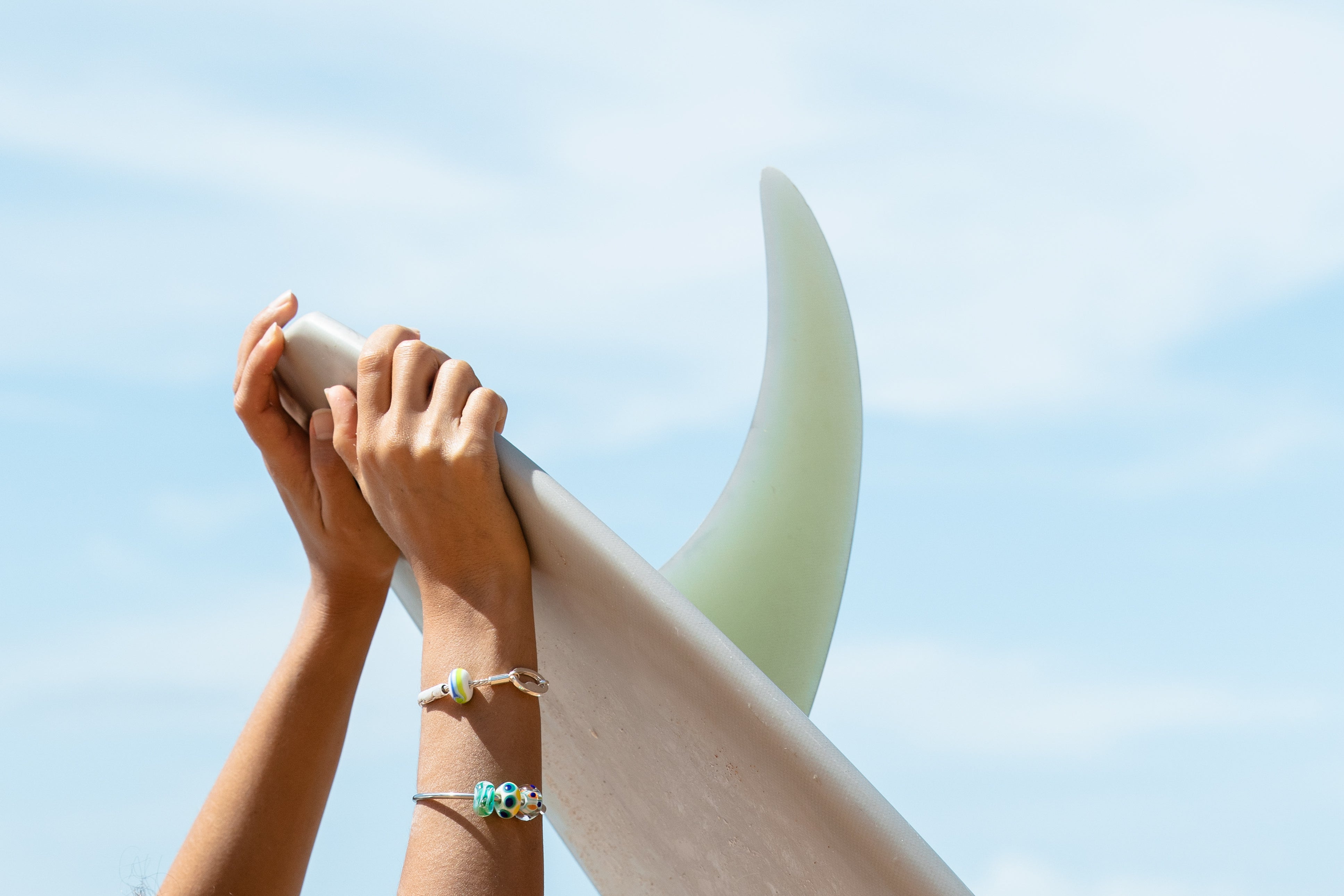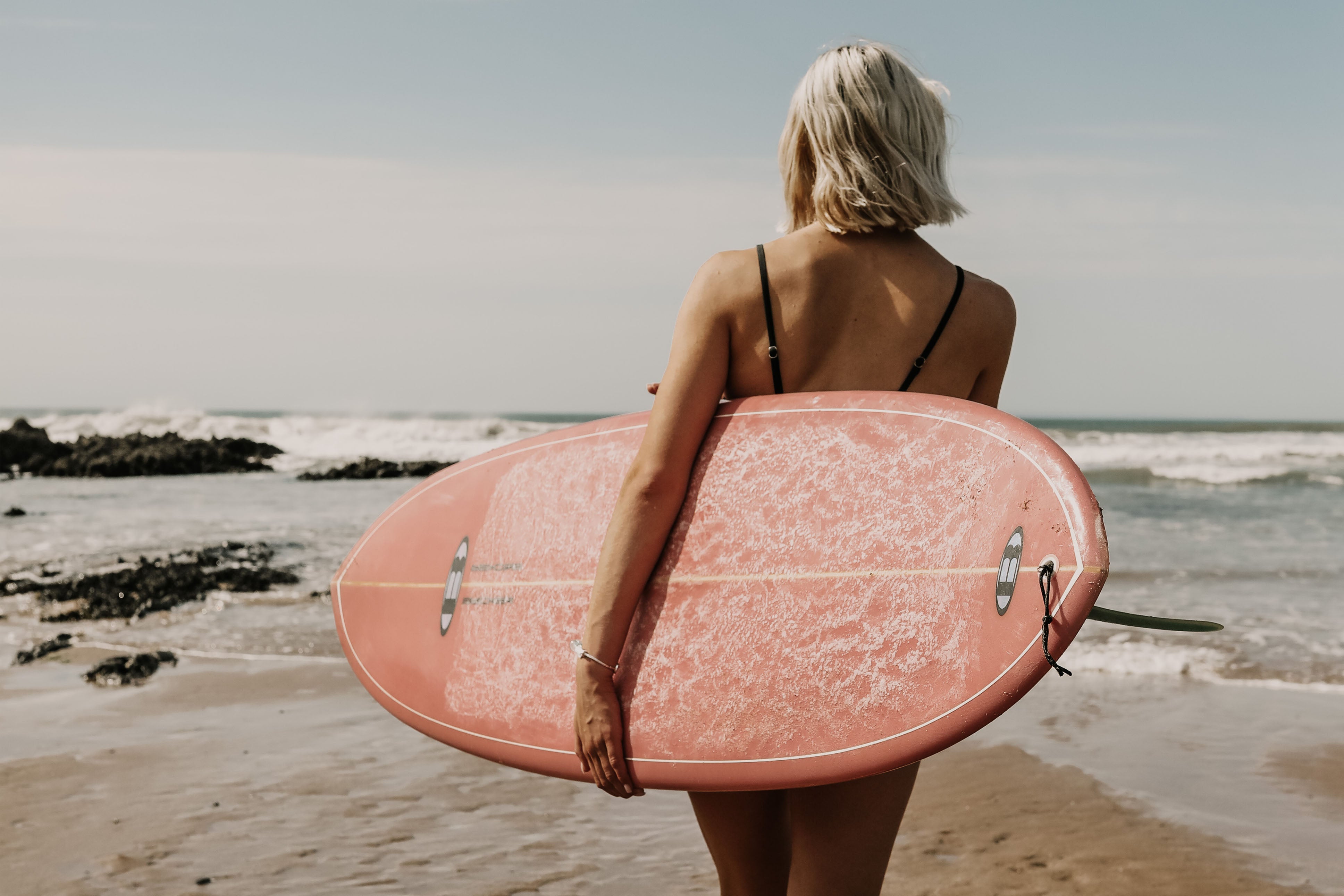 Ramsgate Bead
---
The bustling sandy beach of Ramsgate in Kent is a popular spot for a sea swim or to enjoy an ice cream in the summer months. It has an attractive coastline and one of the largest marinas on the South East coast.  It has East and West promenades and beautiful sandy beaches. Come the winter you may be blessed with some fun beach waves!
We wanted our Ramsgate bead to be colourful and fun to represent this popular beach! We've chosen turquoise for the base of the bead…the colour of the sky on a summers day…which has then been rolled in our Ramsgate frit blend. The shards are left chunky to give more texture when encased in clear glass, we chose a mixture of purples, pinks, yellows and pale blue to depict the bustle of the boats in the marina.
Each Nalu Bead is individually handmade so please expect there to be variations in patterns and colours, this is what makes your Nalu Bead unique.

Bead Sizes:

Standard Nalu Bead Size: width 9.5mm, diameter 16.5mm, core 4mm

Bespoke Mini Nalu Bead Size: width 8mm, diameter 14mm, core 4mm

Bespoke Core Size: 5mm suitable to fit alternative jewellery brands.

If you require your beads to be made with a bespoke option, please select this from the Bespoke Options dropdown.