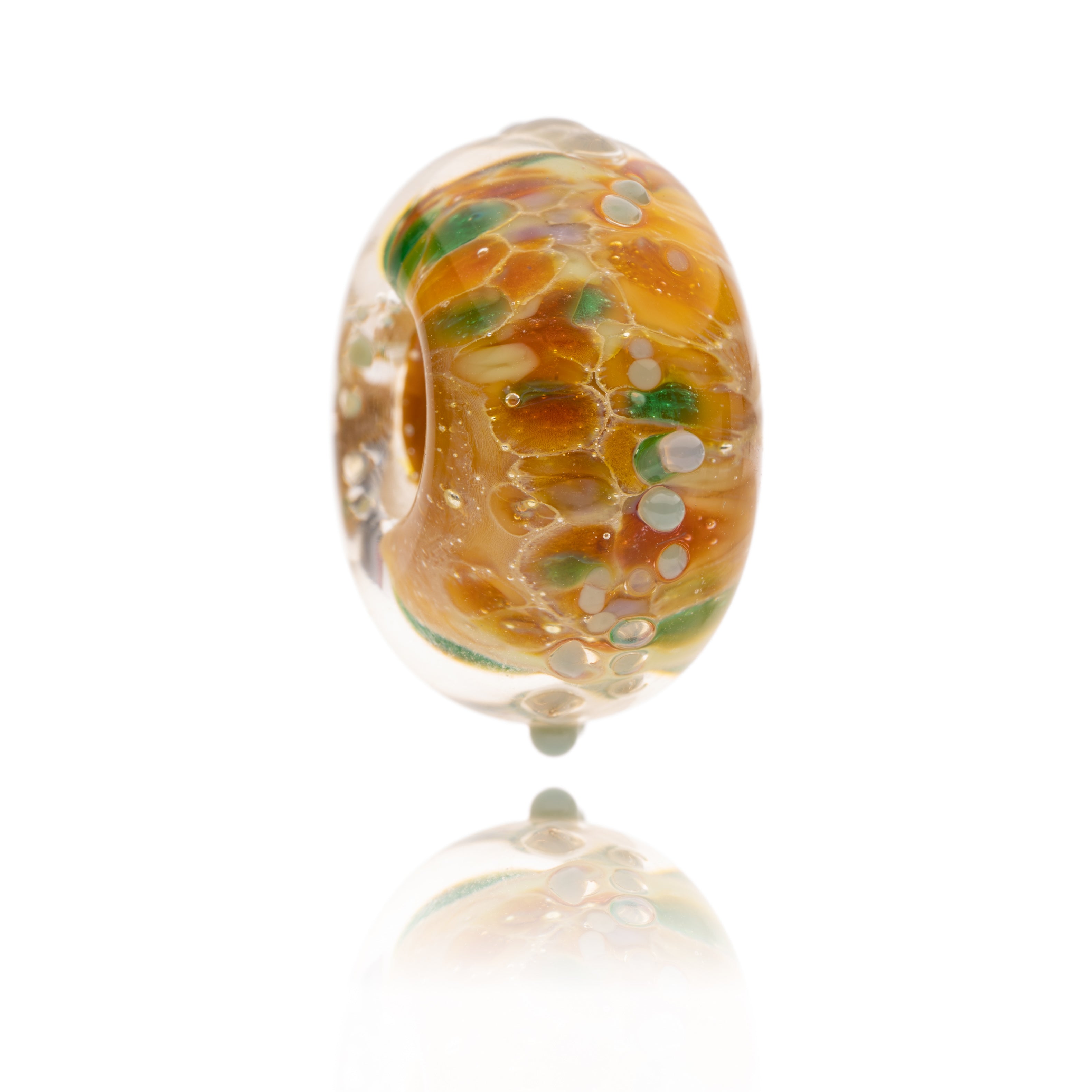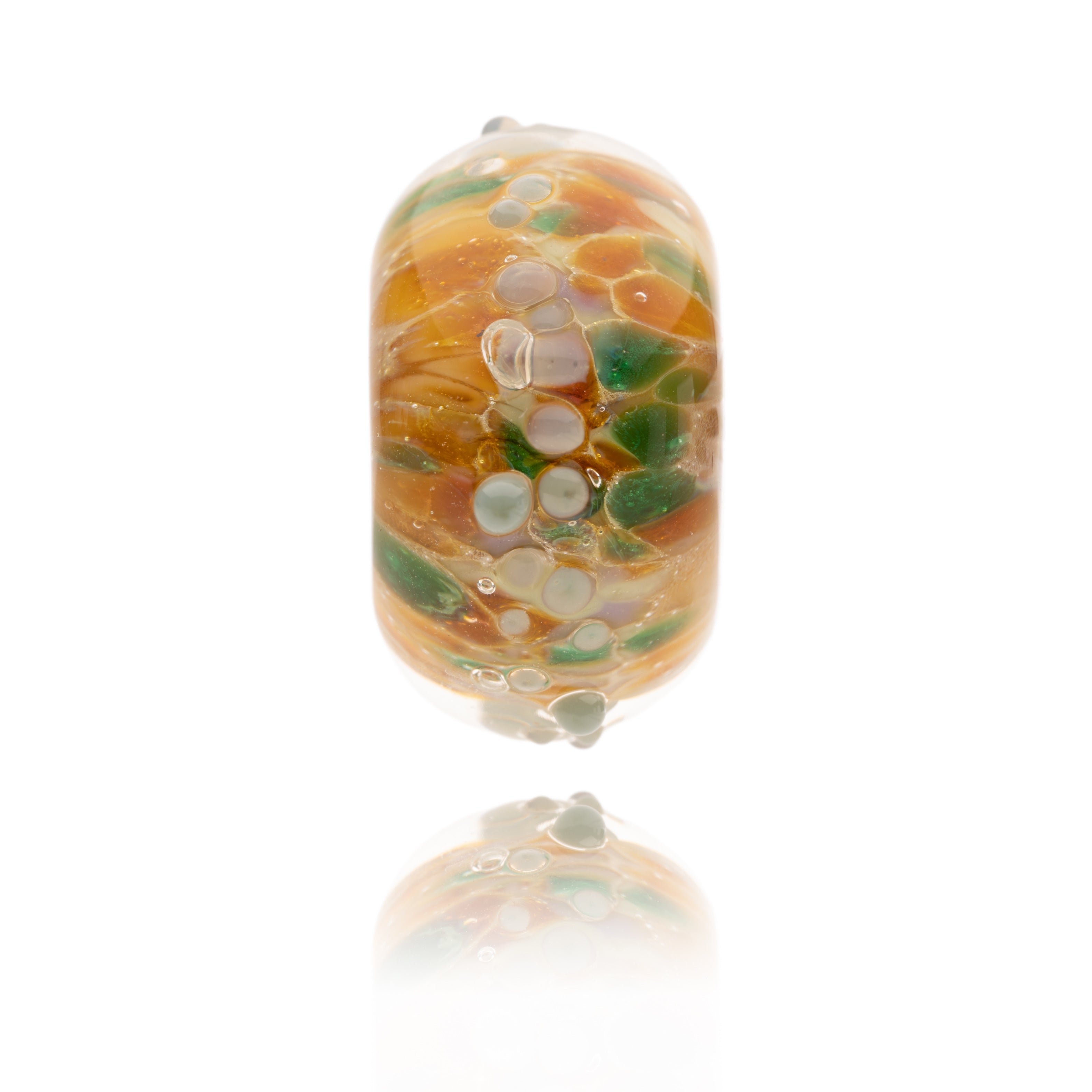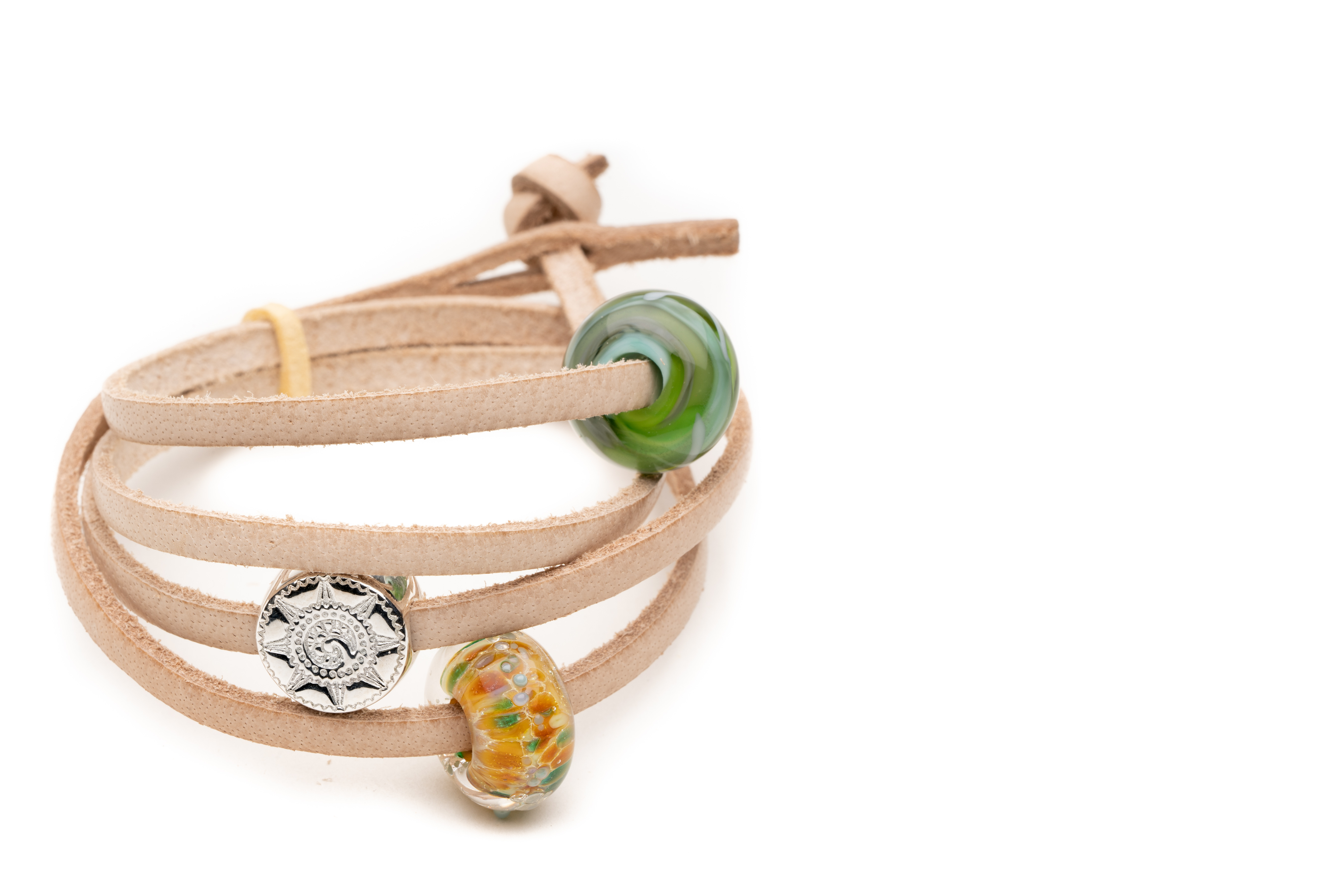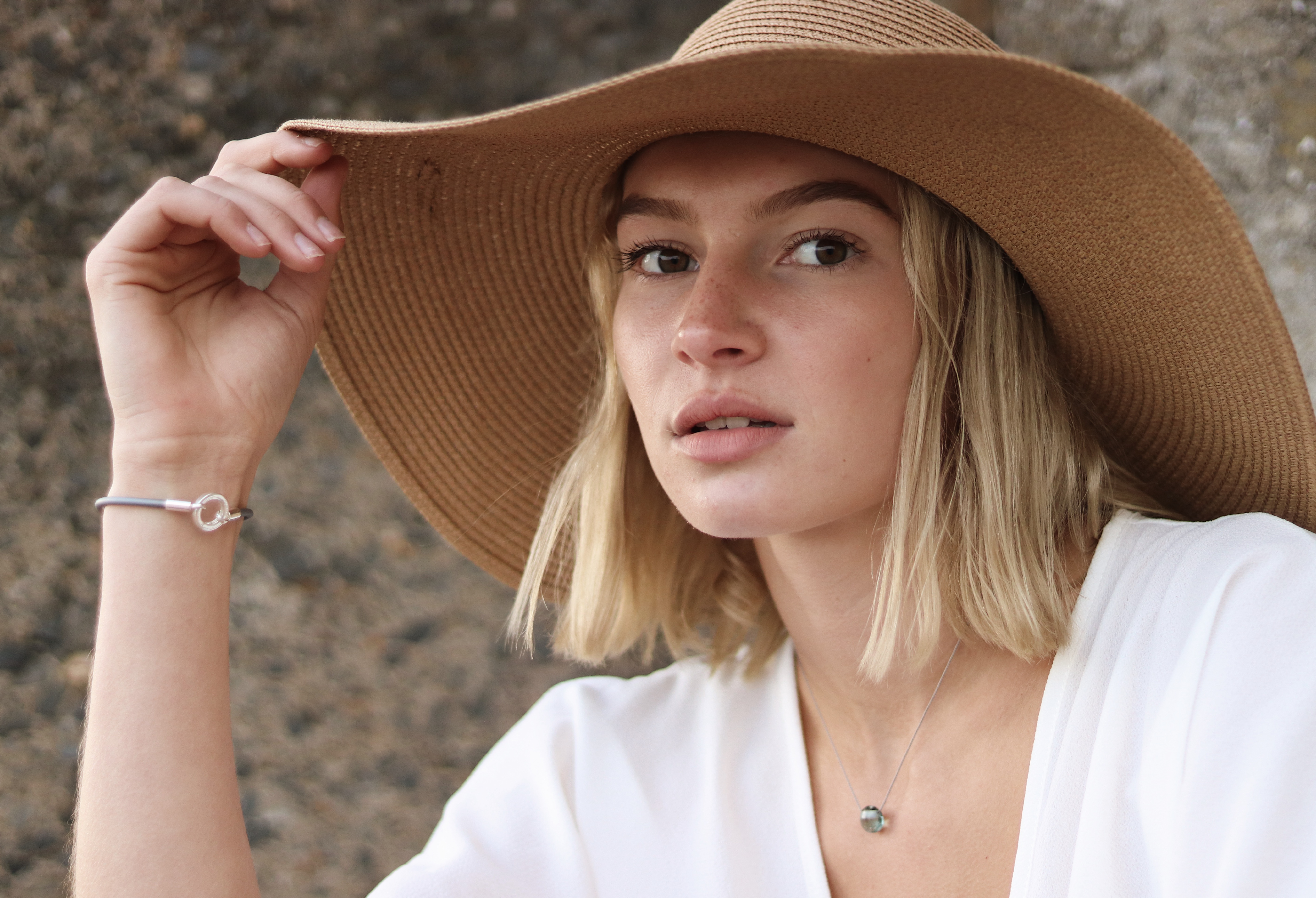 Yorkshire Dales National Park Bead
---
We are so excited to finally be able to share these amazing new beads for all 15 National Parks around the UK with you!
This park is renowned for its spectacular waterfalls, a patchwork of hay meadows and stone walled pastures, an amazing landscape filled with beauty and character.
Hay meadows, drystone walls and waterfalls have inspired our Yorkshire Dales bead.  The core of this bead is made with a gorgeous hay coloured glass called Honey Mustard. We wrap the core in silver foil which is then rolled in our Yorkshire Dales frit blend…a mix of green, yellow and orange glass shards. The bead is then melted before being encased is clear glass before being rolled in a sprinkle of grey frit to represent this parks iconic drystone walls.
Each Nalu Bead is individually handmade so please expect there to be variations in patterns and colours, this is what makes your Nalu Bead unique.

Bead Sizes:

Standard Nalu Bead Size: width 9.5mm, diameter 16.5mm, core 4mm

Bespoke Mini Nalu Bead Size: width 8mm, diameter 14mm, core 4mm

Bespoke Core Size: 5mm suitable to fit alternative jewellery brands.

If you require your beads to be made with a bespoke option, please select this from the Bespoke Options dropdown.