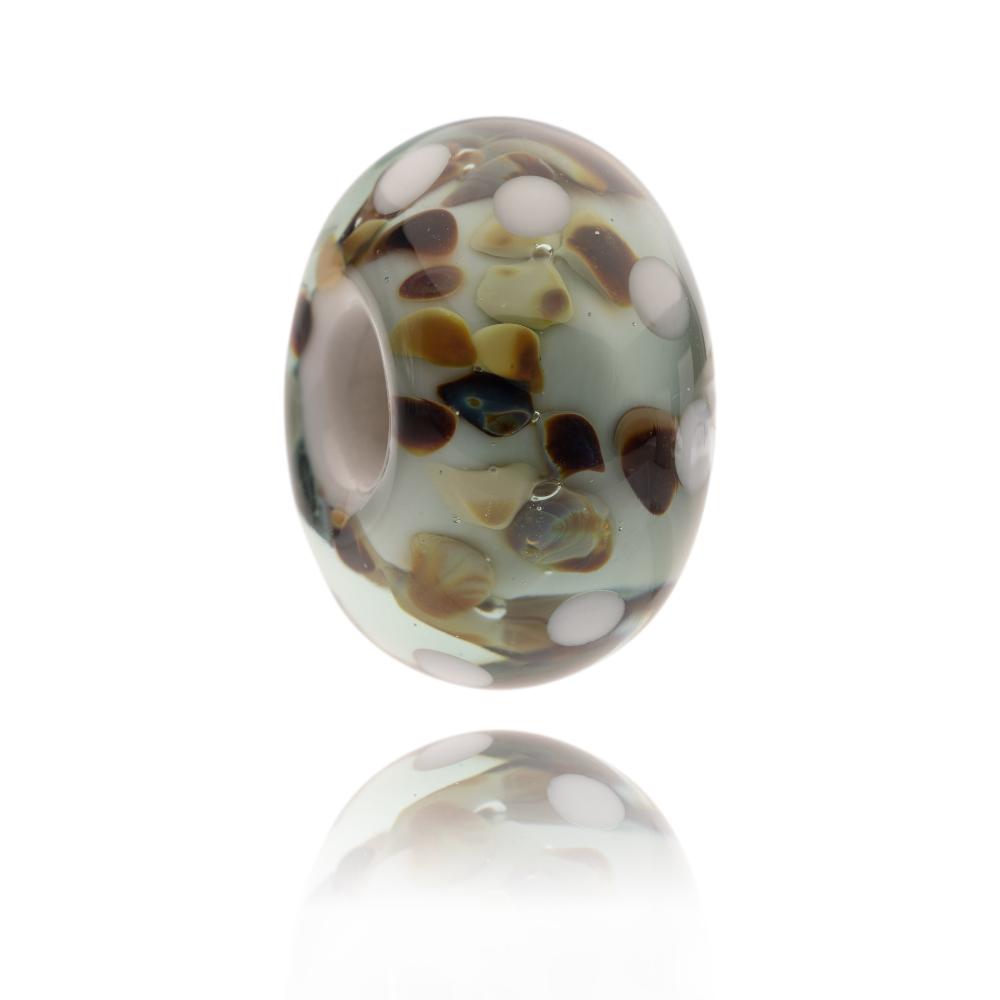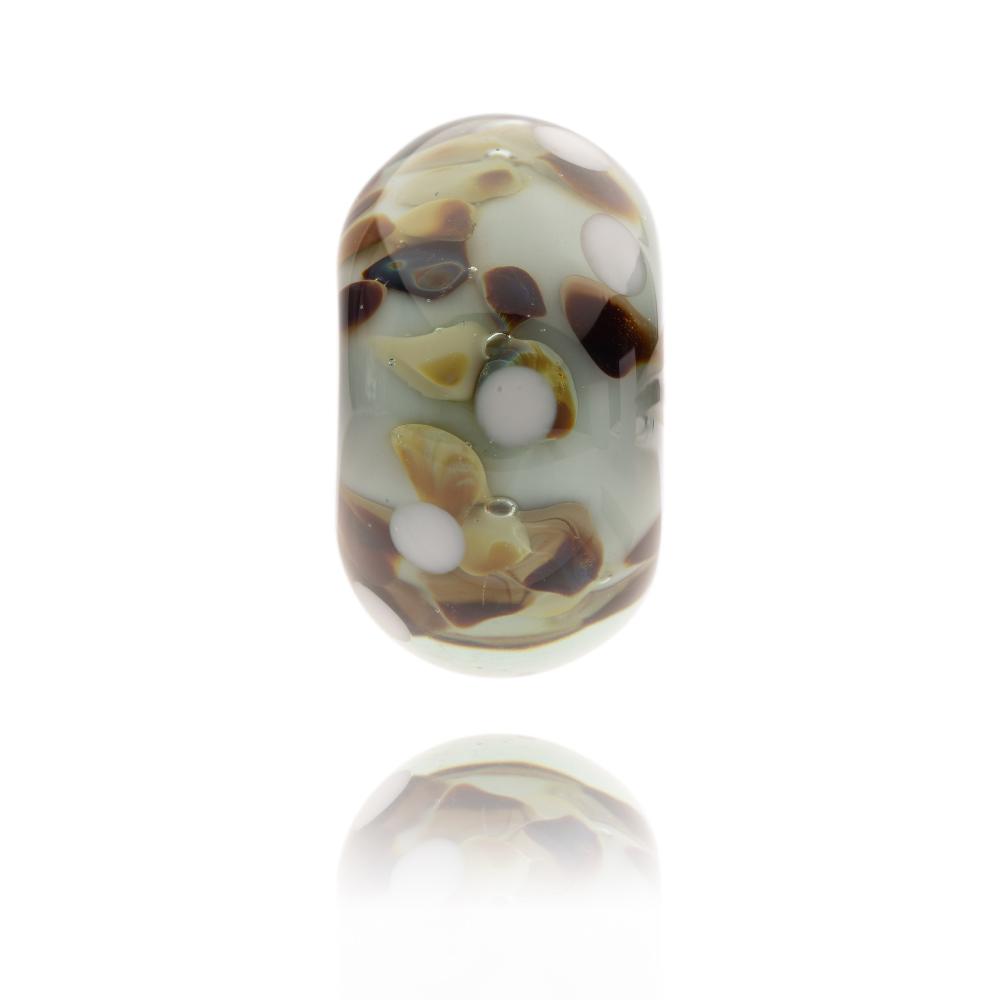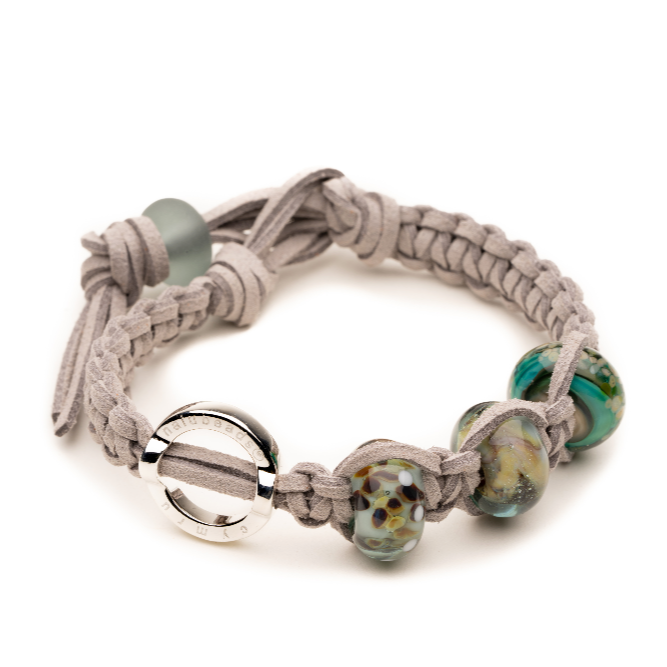 Snowdonia National Park Bead
---
We are so excited to finally be able to share these amazing new beads for all 15 National Parks around the UK with you!
Home to Snowdon, the highest mountain in England & Wales, this park has 9 mountain ranges with 15 peaks over 3000 feet and miles of glorious coastline too! 
Our Snowdonia bead was inspired by its snowy mountain ranges and mountain lakes.  The core of the bead is made using a light grey glass which is then rolled in our chunky Snowdon frit blend and left proud within a Grey transparent glass when encased. This gives a rocky mountain depth to the bead which is then decorated with a snake of pale grey dots representing the snow topped peaks.

Each Nalu Bead is individually handmade so please expect there to be variations in patterns and colours, this is what makes your Nalu Bead unique.

Bead Sizes:

Standard Nalu Bead Size: width 9.5mm, diameter 16.5mm, core 4mm

Bespoke Mini Nalu Bead Size: width 8mm, diameter 14mm, core 4mm

Bespoke Core Size: 5mm suitable to fit alternative jewellery brands.

If you require your beads to be made with a bespoke option, please select this from the Bespoke Options dropdown.