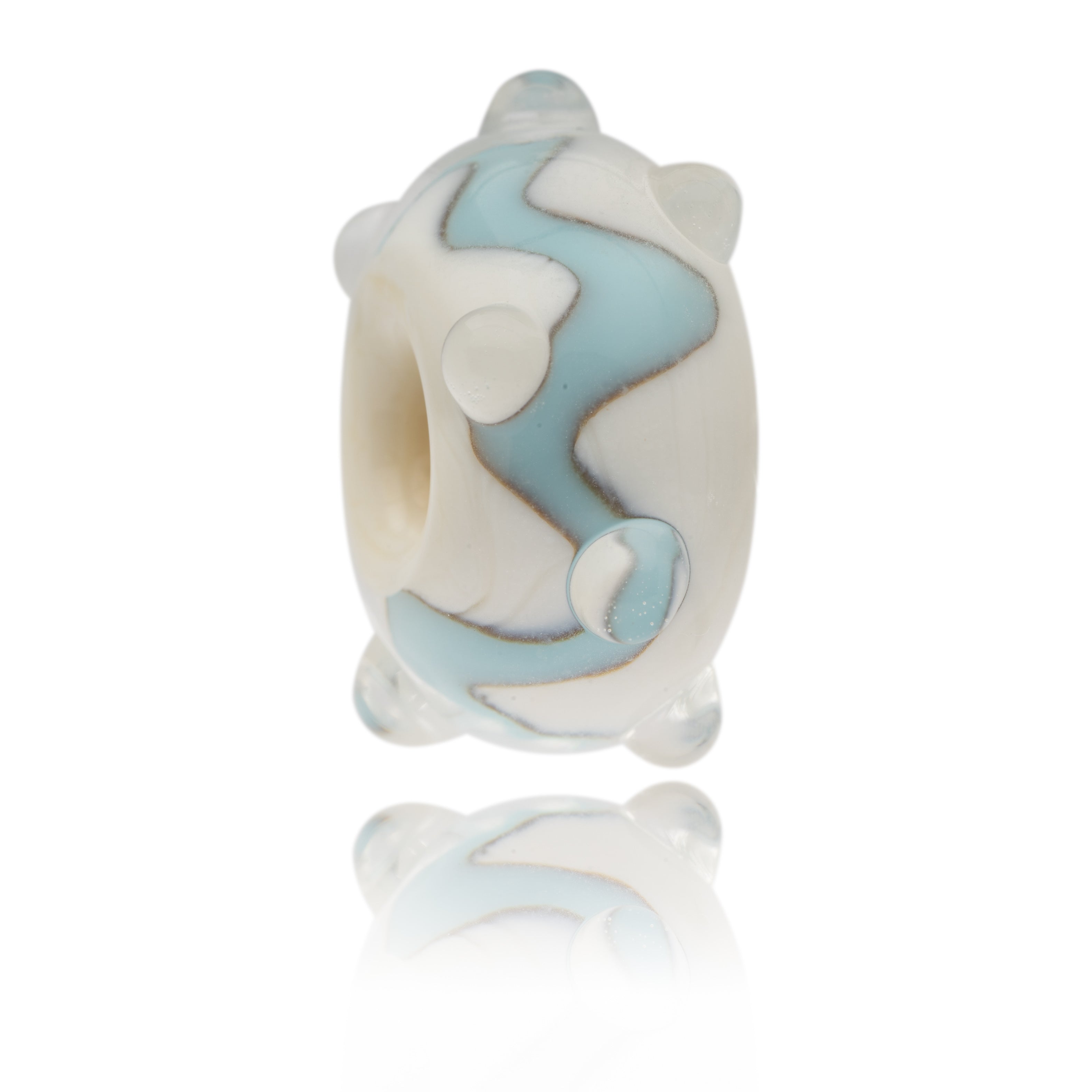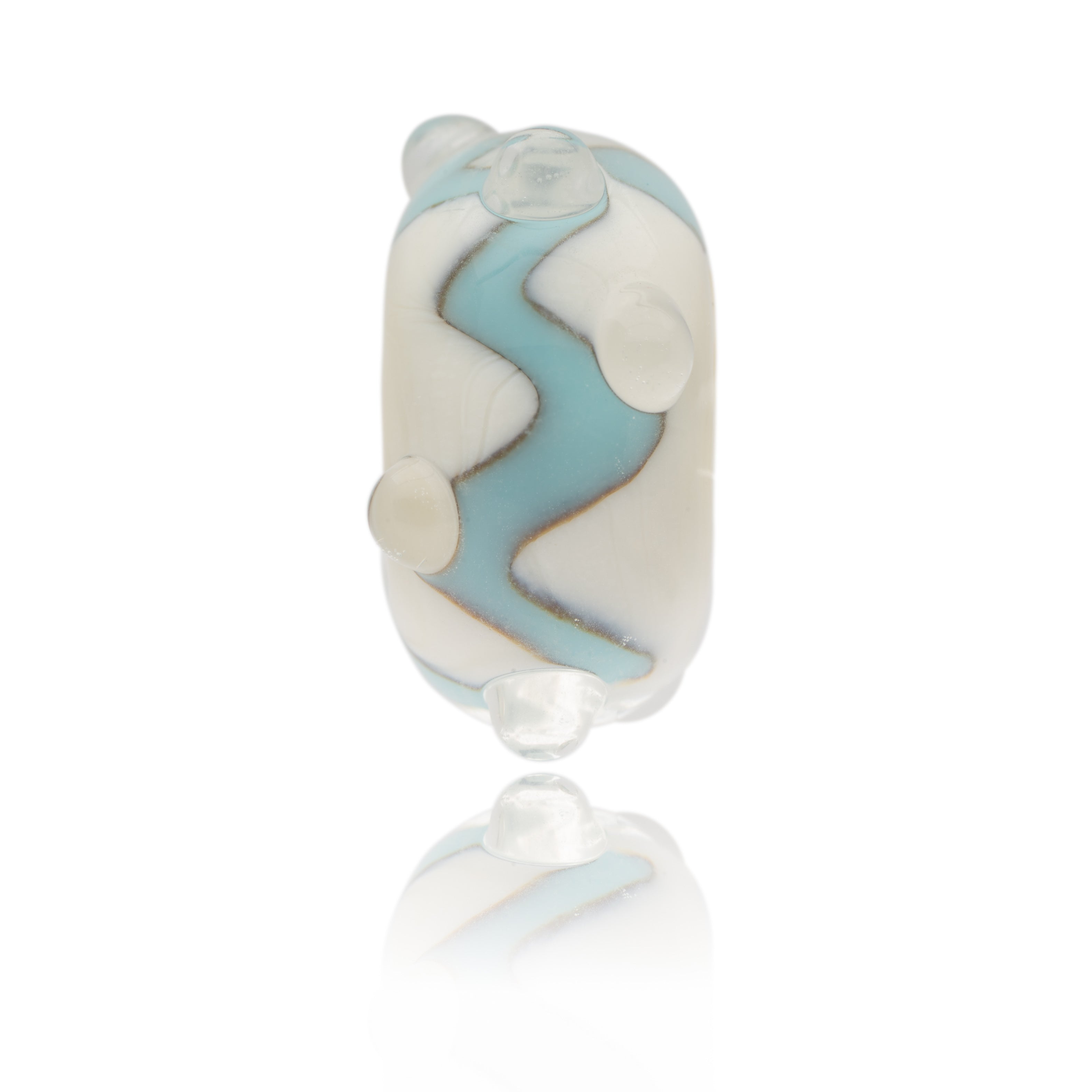 Saunton Sands Bead
---
Saunton Sands beach is an amazing stretch of 3½ miles of golden sand backed by the beautiful sand dunes of Braunton Burrows. The end of the beach is ordered by the River Taw which you can follow around to Crow Point.
Saunton is popular with longboarders with its fun long peeling waves….perfect for a bit of hot dogging!

The inspiration behind the Saunton Bead was to capture the long waves along the coastline and we achieved this by decorating a light ivory bead with a waving line of light turquoise around the bead. The two colours react together creating a casting shadow around the turquoise. The bead is then encased in clear with a series of proud dots that look like droplets of water.


Each Nalu Bead is individually handmade so please expect there to be variations in patterns and colours, this is what makes your Nalu Bead unique.

Bead Sizes:

Standard Nalu Bead Size: width 9.5mm, diameter 16.5mm, core 4mm

Bespoke Mini Nalu Bead Size: width 8mm, diameter 14mm, core 4mm

Bespoke Core Size: 5mm suitable to fit alternative jewellery brands.

If you require your beads to be made with a bespoke option, please select this from the Bespoke Options dropdown.