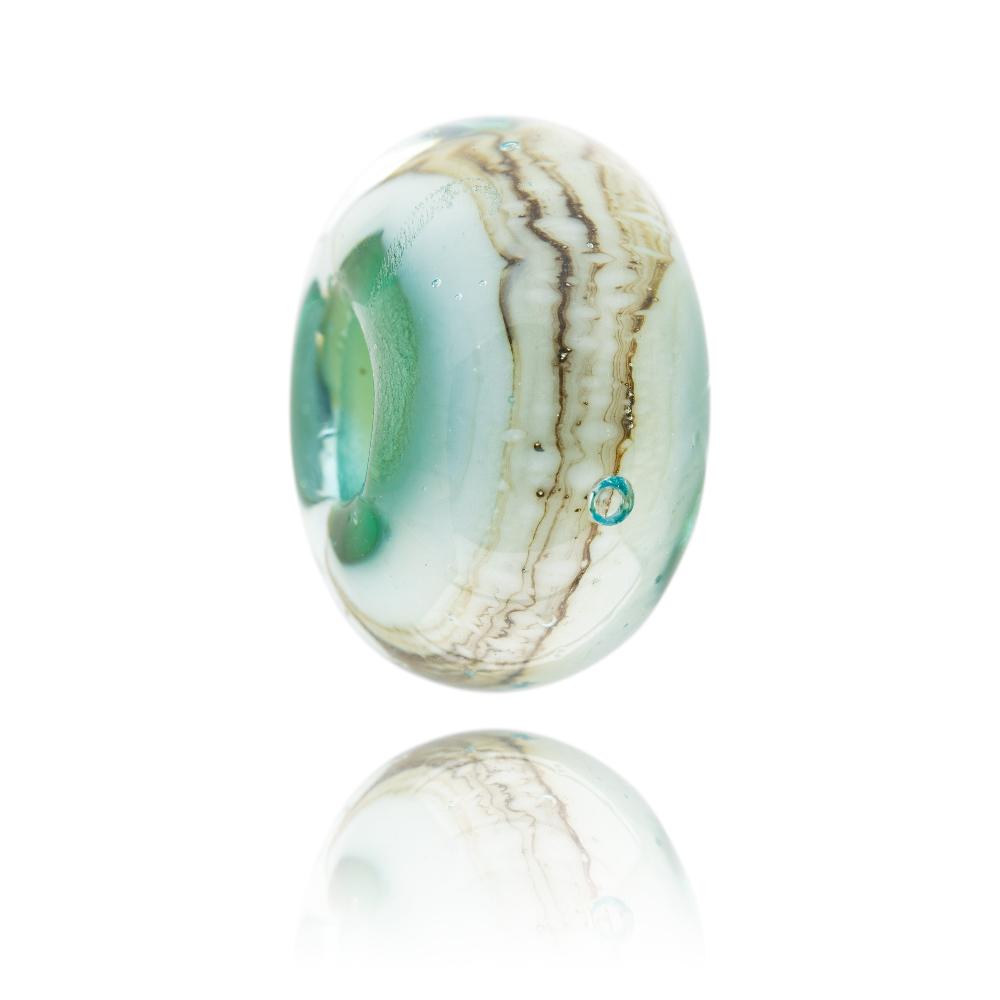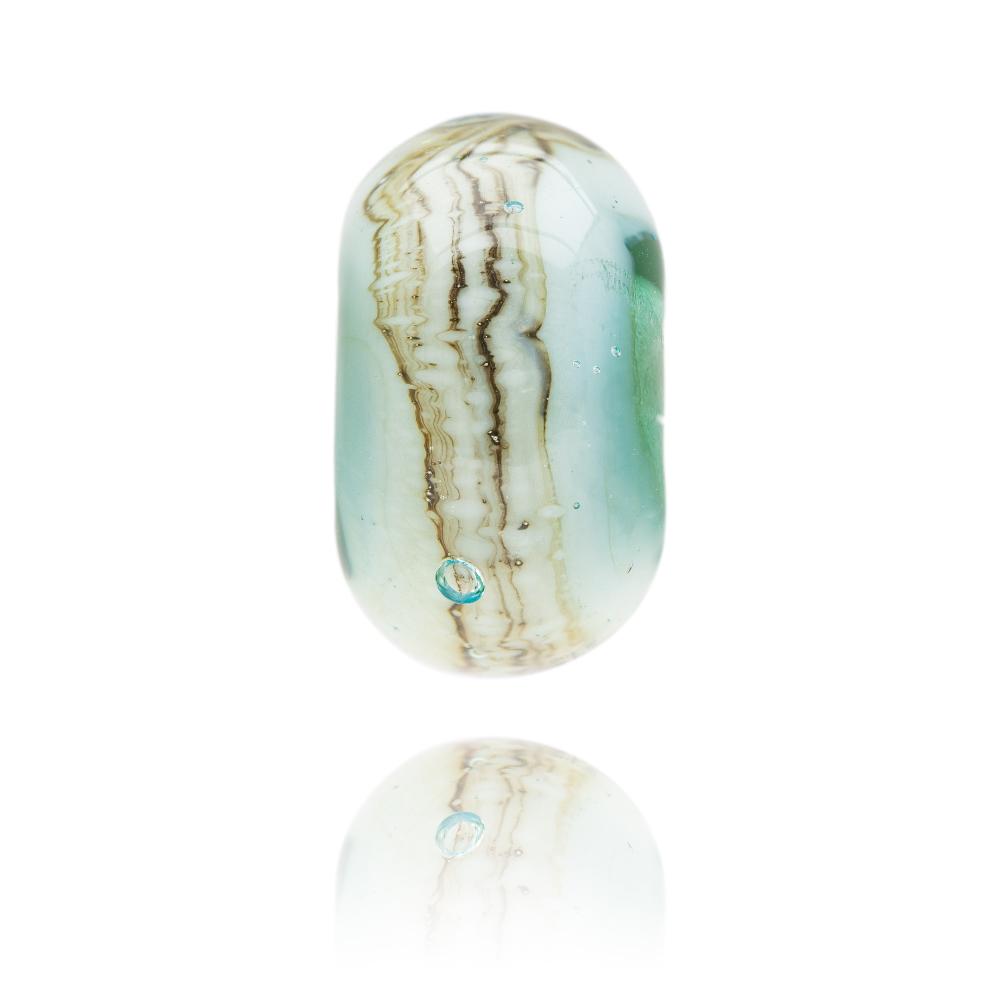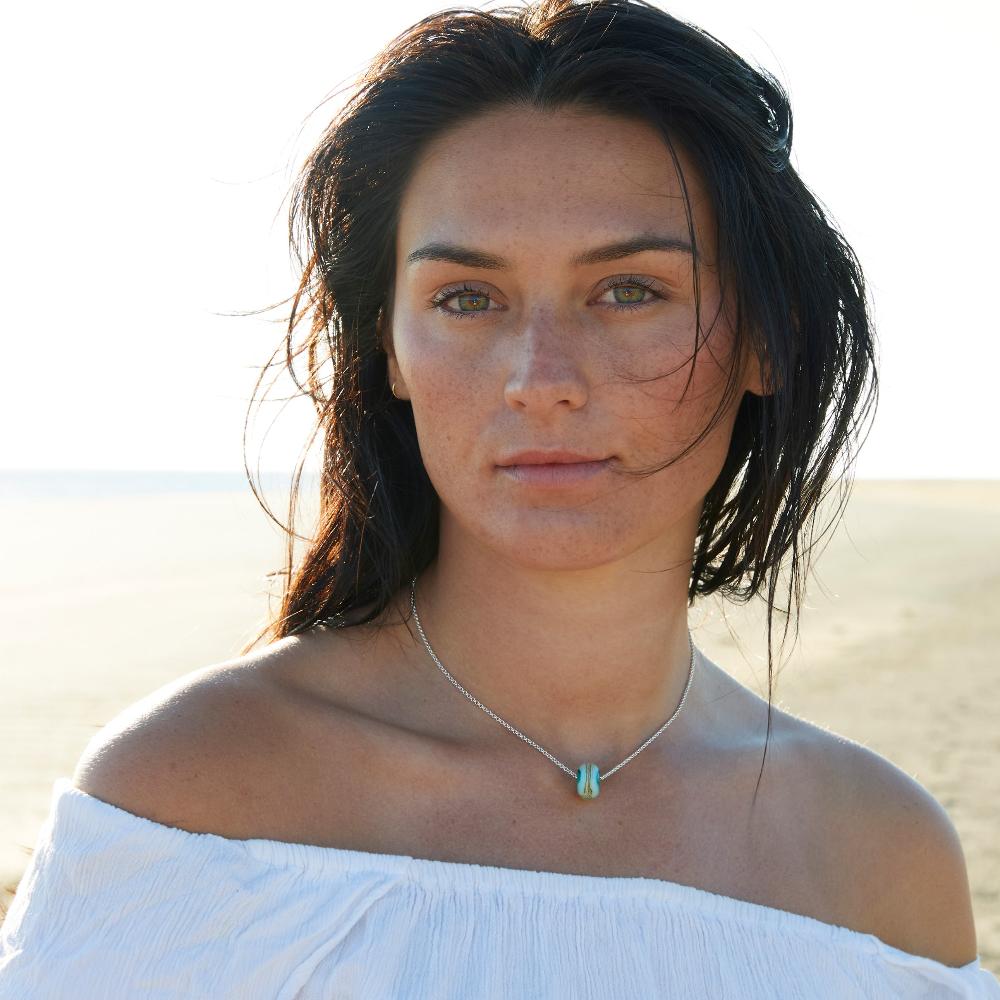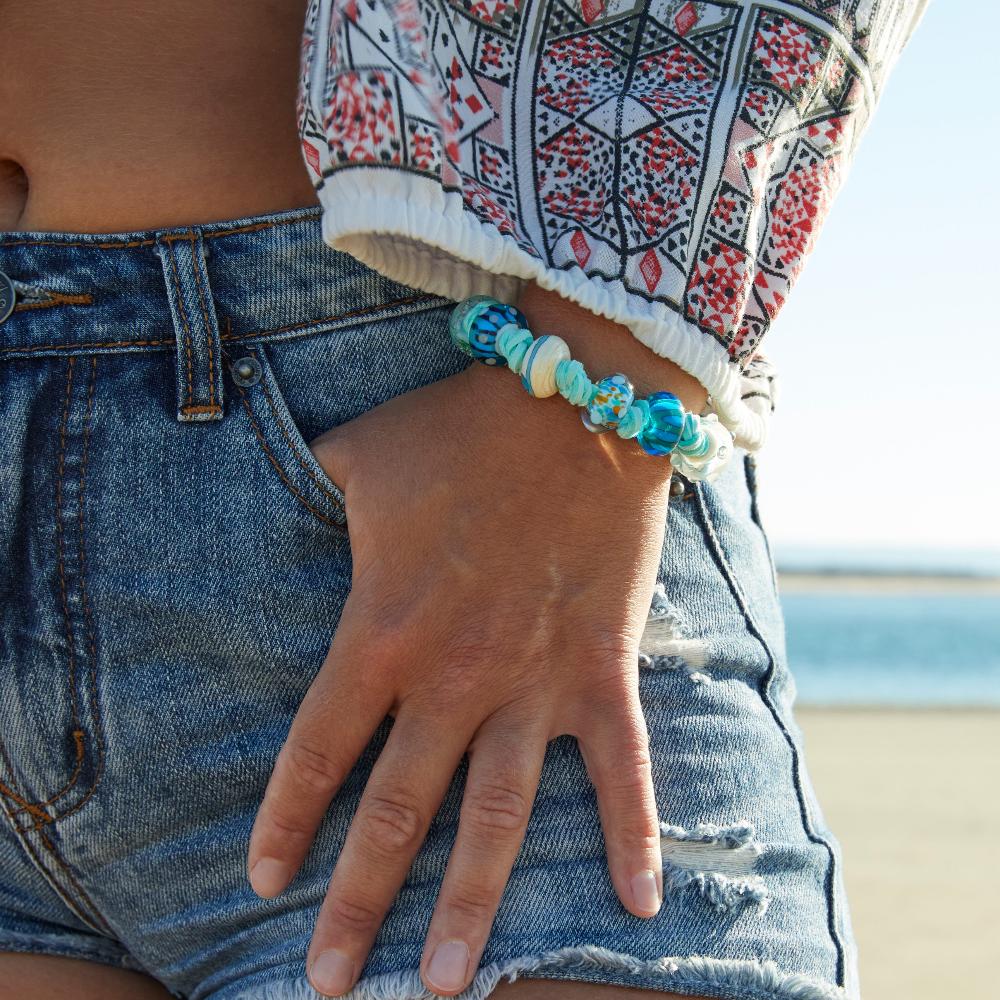 Pedn Vounder Bead
---
Pedn Vounder is one of Cornwall's most stunning beaches and is situated on the south coast at the eastern end of the neighbouring Porthcurno Beach It can be accessed by boat or by foot along the coastal path along the cliffs. Pedn Vounder has a stunning backdrop of cliffs, beautiful white sand beach and turquoise water.
Our beautiful Pedn Vounder bead has been created making a base bead of teal glass, which represents the colour of the sea. The bead is then decorated with a line of white and then a line of silver Ivory glass, these layered colours represent the coastline and surrounding cliffs. The bead is then encased in baby blue glass to add depth to the bead.
Each Nalu Bead is individually handmade so please expect there to be variations in patterns and colours, this is what makes your Nalu Bead unique.

Bead Sizes:

Standard Nalu Bead Size: width 9.5mm, diameter 16.5mm, core 4mm

Bespoke Mini Nalu Bead Size: width 8mm, diameter 14mm, core 4mm

Bespoke Core Size: 5mm suitable to fit alternative jewellery brands.

If you require your beads to be made with a bespoke option, please select this from the Bespoke Options dropdown.