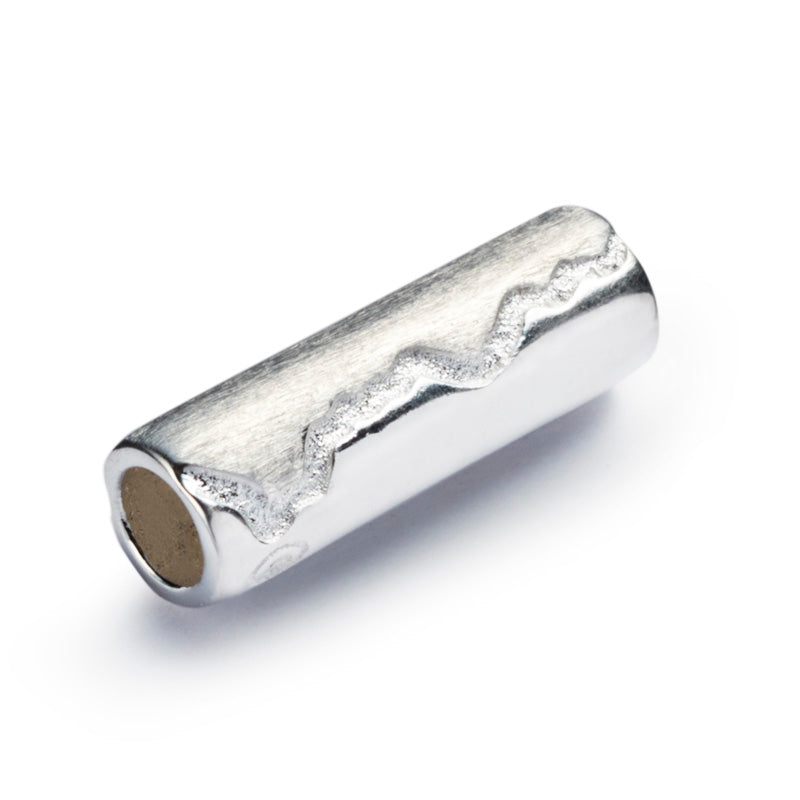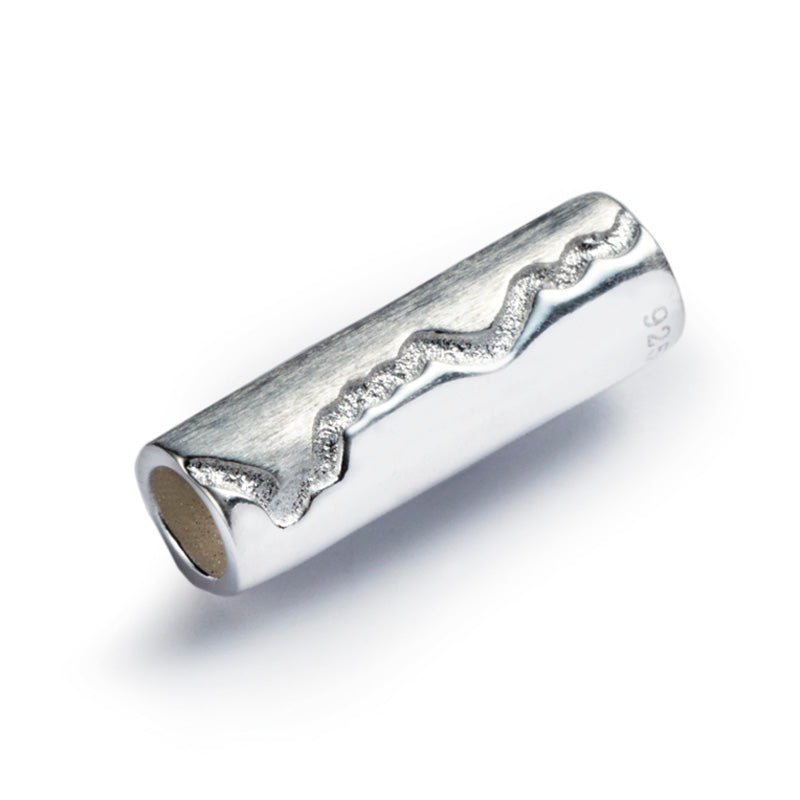 North Cornwall Coastline Silver Bead (St Agnes - Newquay)
---
The silver North Cornwall coastline bead takes the outline of the coast from St Agnes up to Newquay, representing where the land meets the sea.
We wanted to honour the fantastic coastlines of the UK, so we studied maps to find the a section of the various coastlines to fit perfectly onto a small silver charm bead.
The coastline is engraved on one side of a silver tube bead and repeated on the other side with the brushed silver representing the land and the polished showing the sea.

This silver charm bead measures 17mm in length and 5mm in diameter. It has been designed to wear on out range of carriers, such as leather wrap bracelets and anklets to cork and silver bracelets, silver necklaces and more.

Inspired by oceans, mountains and our love of travel each silver bead has been thoughtfully designed in our studio in North Devon, UK.
All our pieces are made from solid sterling 925 silver and have been polished until sparkling!
Each of our unique silver beads has been thoughtfully designed in our studio in North Devon. All our silver is solid sterling silver 925.

Our silver beads are compatible with all our silver jewellery, cords and leather wraps. The tube shaped coastline, county and perfect waves beads may not fit our cork wraps.

Silver will tarnish over time if not worn regularly. To clean your silver jewellery wash it in warm water with a bit of washing up liquid and sponge clean.