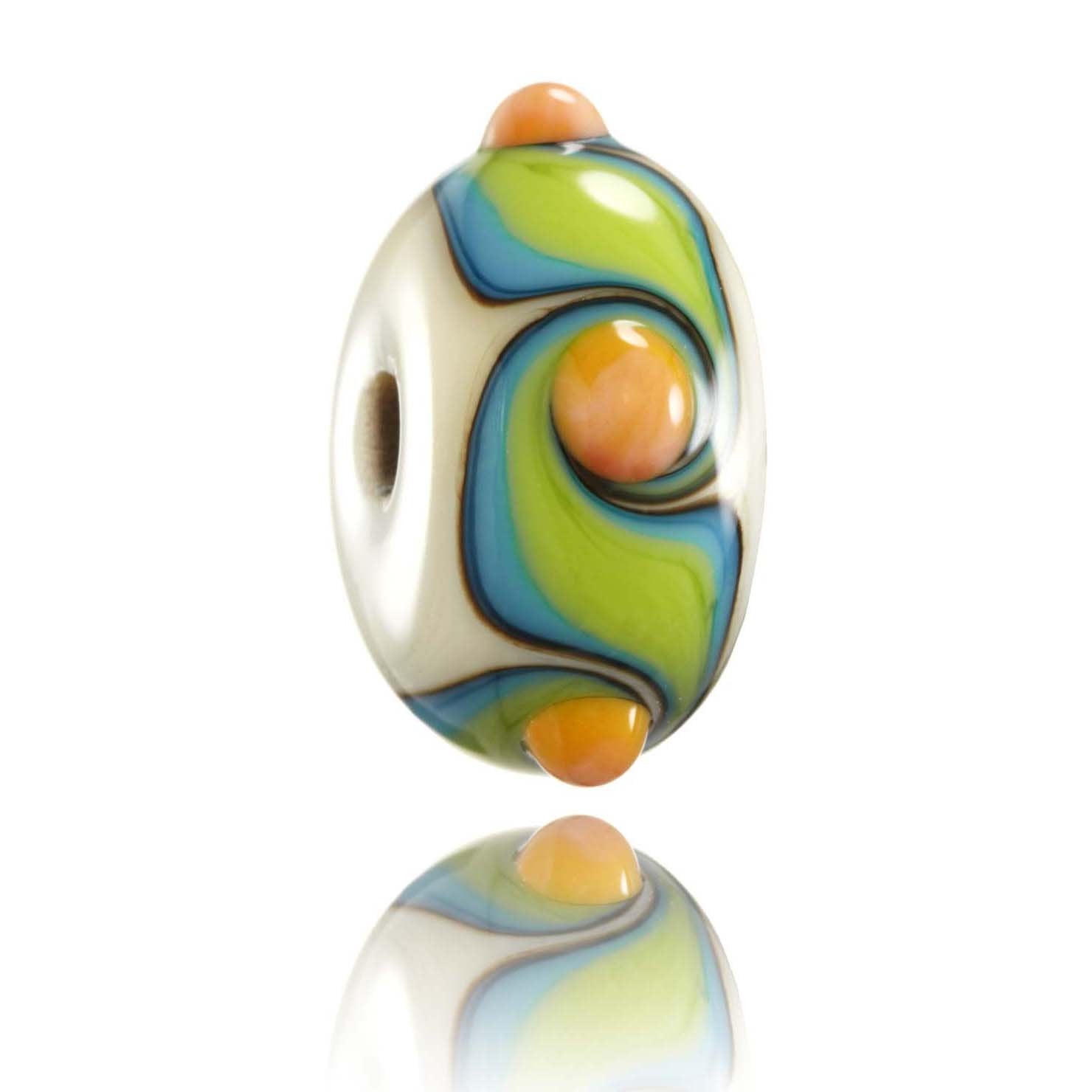 Nusa Lembongan Bead
---
Nusa Lembongan is a small island South east of Bali, Indonesia. It is the most popular in its 3 island chain, the Pulau Penida Island Group.
At only 8Km squared this island is a popular resort for surfers, divers, snorkelers and travelers from around the world. The shallow coral reefs surrounding the island make for great snorkeling and even better waves. The white coral sand beaches and low limestone cliffs finish this beautiful little tropical island off perfectly.
The 3 most popular waves on the island are Playgrounds which is a fun peely right and left hander, Lacerations which "does what it says on the tin" over a sharp, shallow reef and Shiprecks which is marked by the rusting bow of an old ship stranded on an exposed reef platform.



Each Nalu Bead is individually handmade so please expect there to be variations in patterns and colours, this is what makes your Nalu Bead unique.

Bead Sizes:

Standard Nalu Bead Size: width 9.5mm, diameter 16.5mm, core 4mm

Bespoke Mini Nalu Bead Size: width 8mm, diameter 14mm, core 4mm

Bespoke Core Size: 5mm suitable to fit alternative jewellery brands.

If you require your beads to be made with a bespoke option, please select this from the Bespoke Options dropdown.