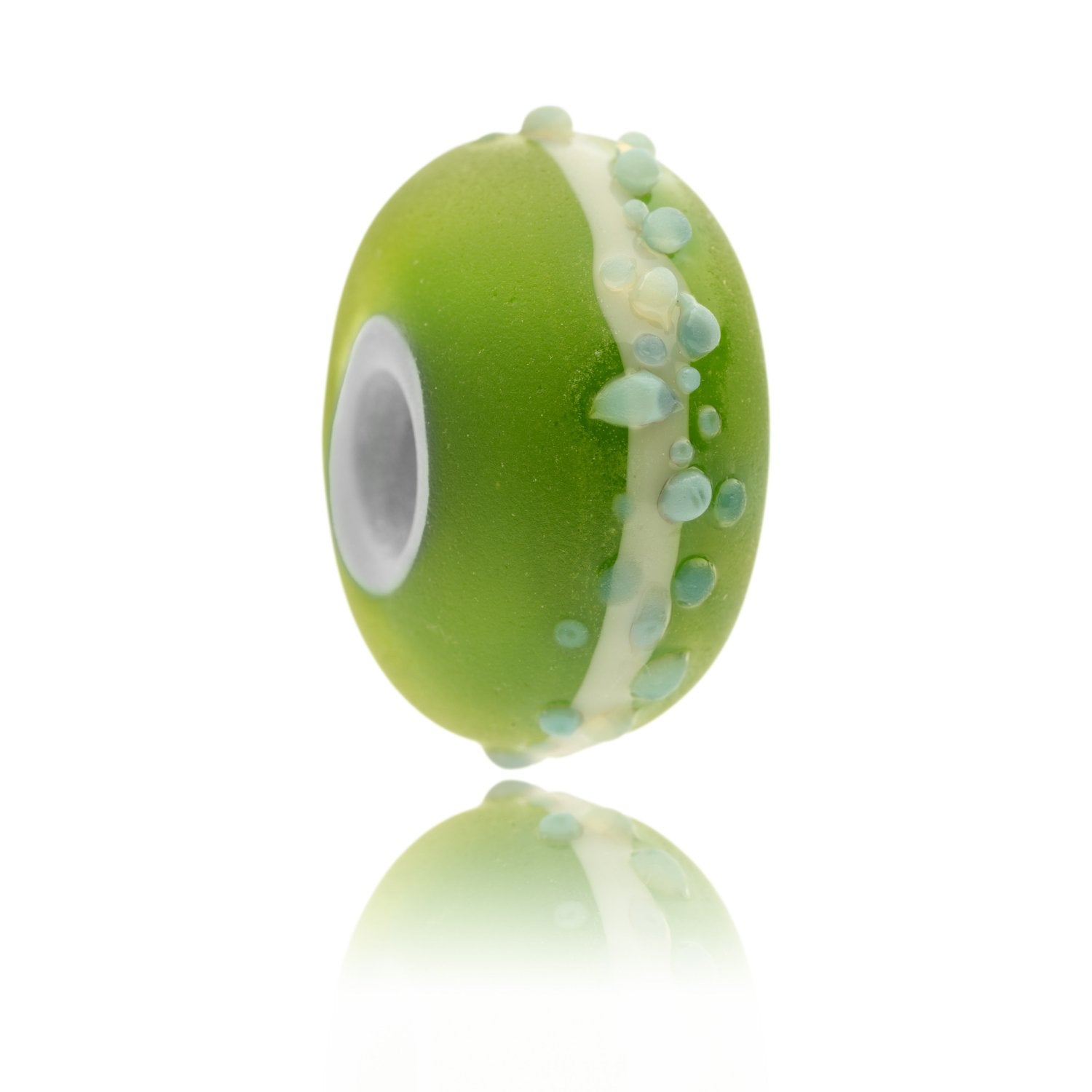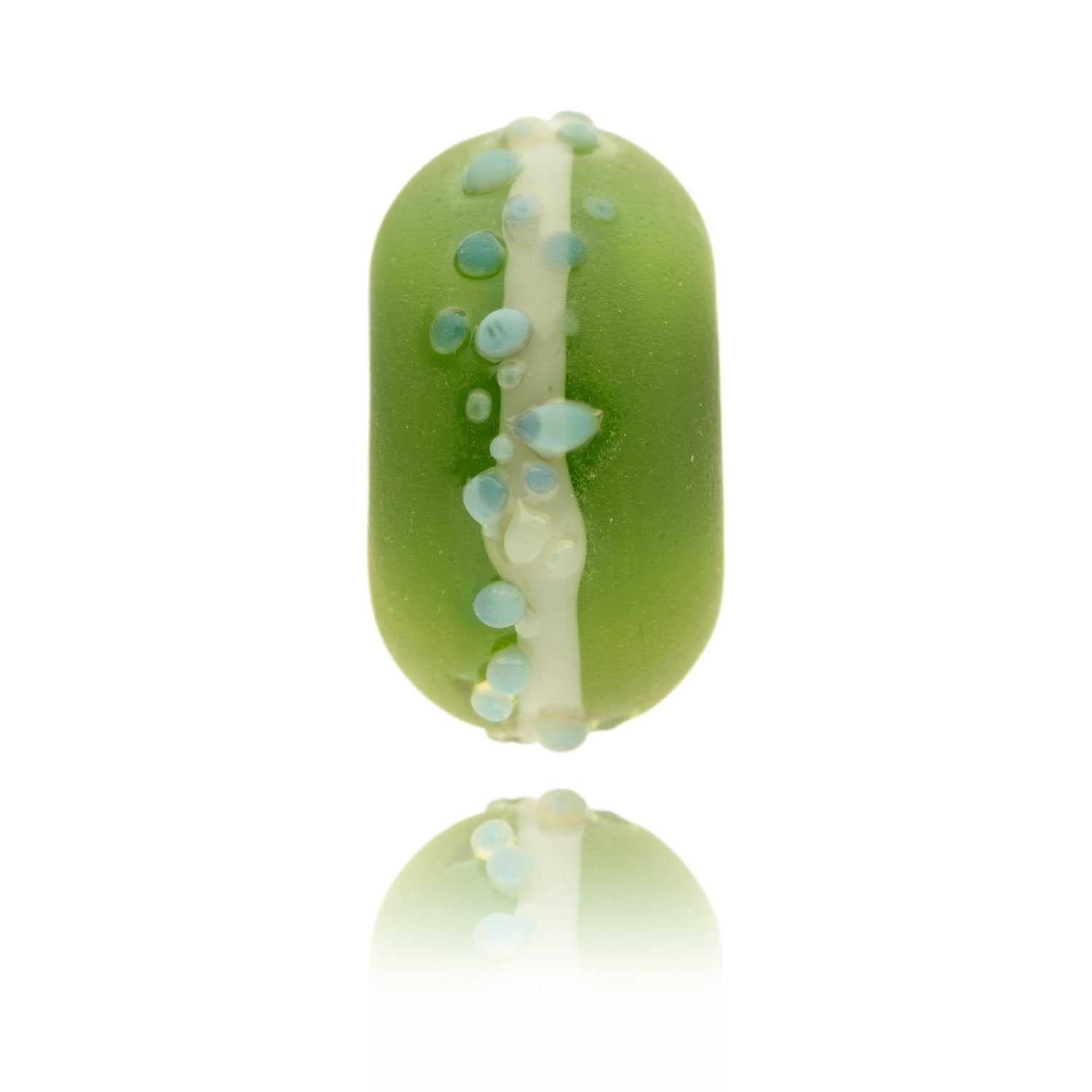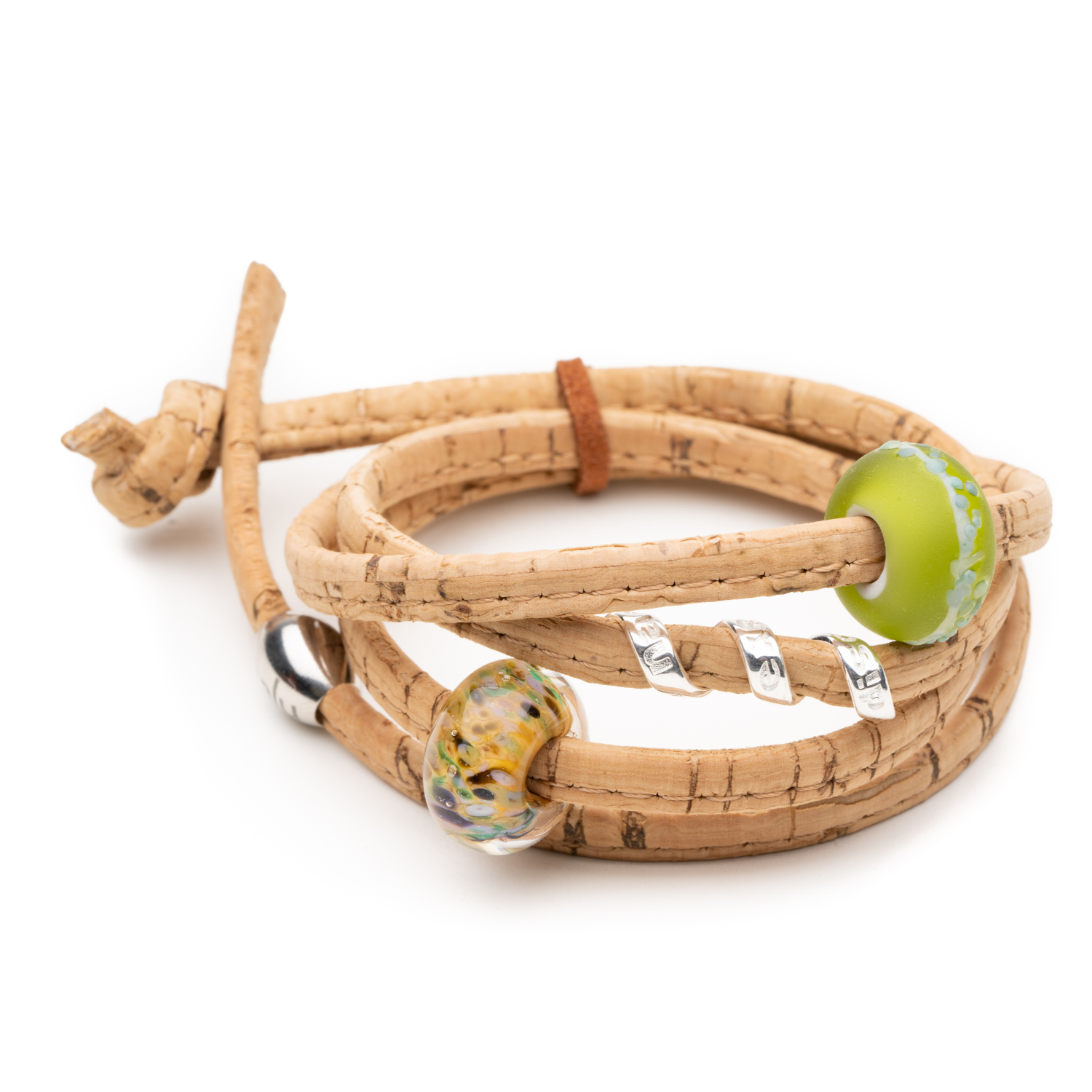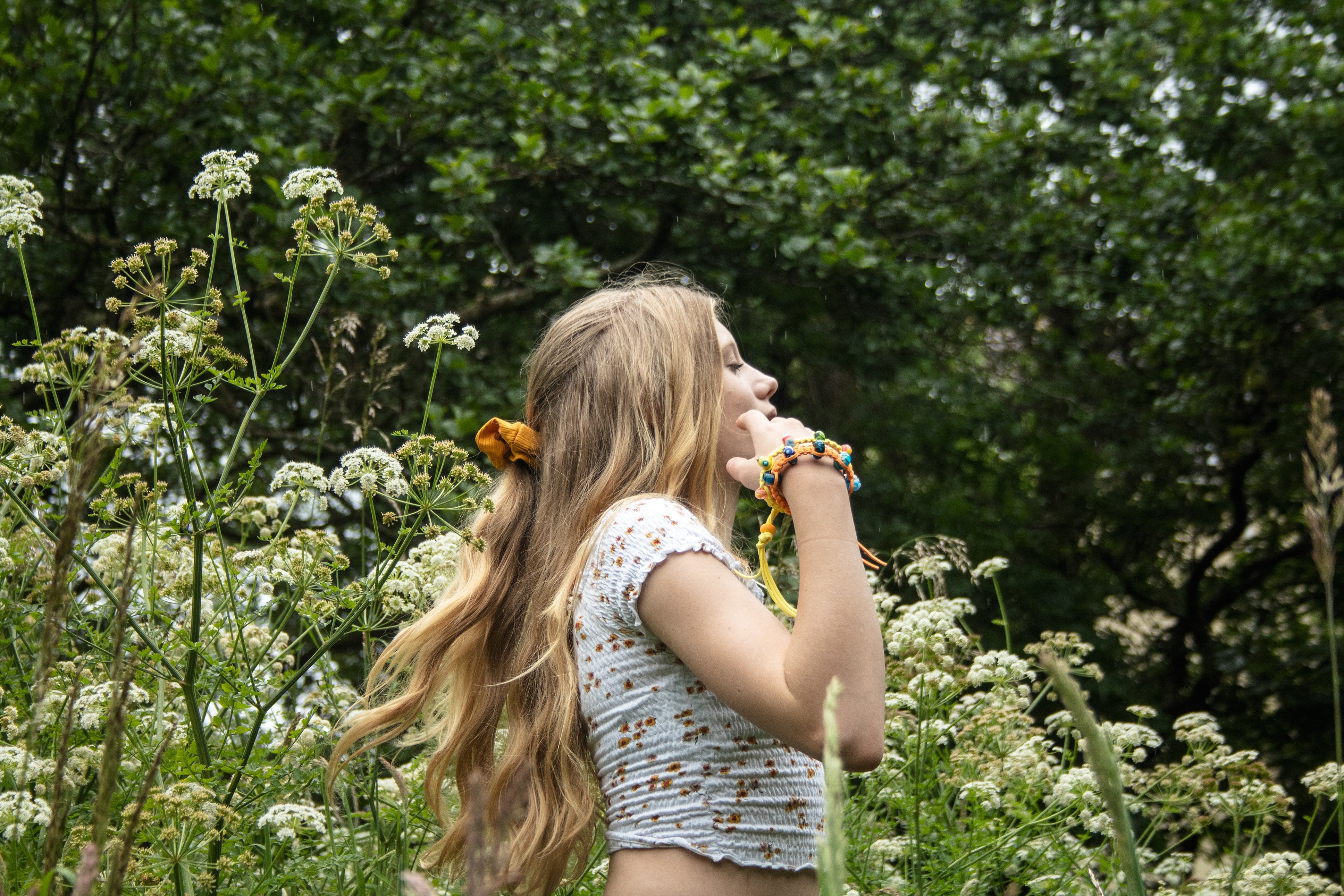 Northumberland National Park Bead
---
We are so excited to finally be able to share these amazing new beads for all 15 National Parks around the UK with you!
This northernmost park in England is filled with history, from Hadrian's Wall to medieval castles and fortified farmhouses.

The rolling green hills and UNESCO World Heritage Site Hadrian's Wall of Northumberland inspired this bead. The core has been made with a pale grey glass which has then been encased with transparent olive green glass. A pale grey string is  wrapped around the middle of the bead before being rolled in a mixture of grey frit to represent the ancient Hadrian's Wall. We then tumble the bead to give it a worn textured finish.

Each Nalu Bead is individually handmade so please expect there to be variations in patterns and colours, this is what makes your Nalu Bead unique.

Bead Sizes:

Standard Nalu Bead Size: width 9.5mm, diameter 16.5mm, core 4mm

Bespoke Mini Nalu Bead Size: width 8mm, diameter 14mm, core 4mm

Bespoke Core Size: 5mm suitable to fit alternative jewellery brands.

If you require your beads to be made with a bespoke option, please select this from the Bespoke Options dropdown.