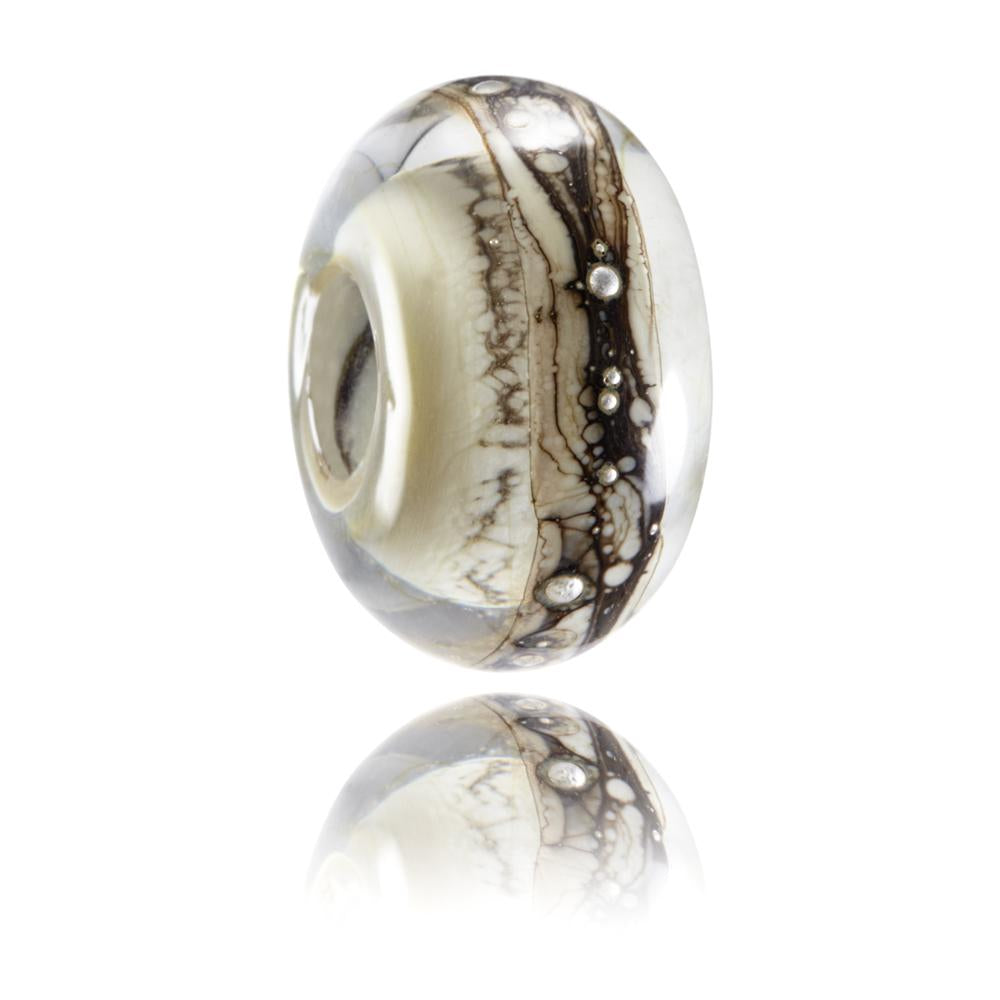 Ilfracombe Bead
---
Ilfracombe Is a seaside/harbour resort in North Devon. Ilfracombe stretches all the way from Here Bay to Lee Bay, it has a sheltered harbour surrounded by cliffs. It is a popular holiday destination of its unique Tunnels Beaches, boat trips, restaurants, Landmark Theatre and art galleries. It's also home to Damien Hirst's statue Verity!

Our lovely Ilfracombe bead has been inspired by the harbour and quayside. We've tried to capture the depth of the tide coming in and out of the harbour by layering the bead in a New Ivory glass to represent the sands of the exposed beach and Clear for the sea. The bead is then decorated with silver leaf mixed with Ivory glass to represent the steep old streets heading down to the harbour.


Each Nalu Bead is individually handmade so please expect there to be variations in patterns and colours, this is what makes your Nalu Bead unique.

Bead Sizes:

Standard Nalu Bead Size: width 9.5mm, diameter 16.5mm, core 4mm

Bespoke Mini Nalu Bead Size: width 8mm, diameter 14mm, core 4mm

Bespoke Core Size: 5mm suitable to fit alternative jewellery brands.

If you require your beads to be made with a bespoke option, please select this from the Bespoke Options dropdown.