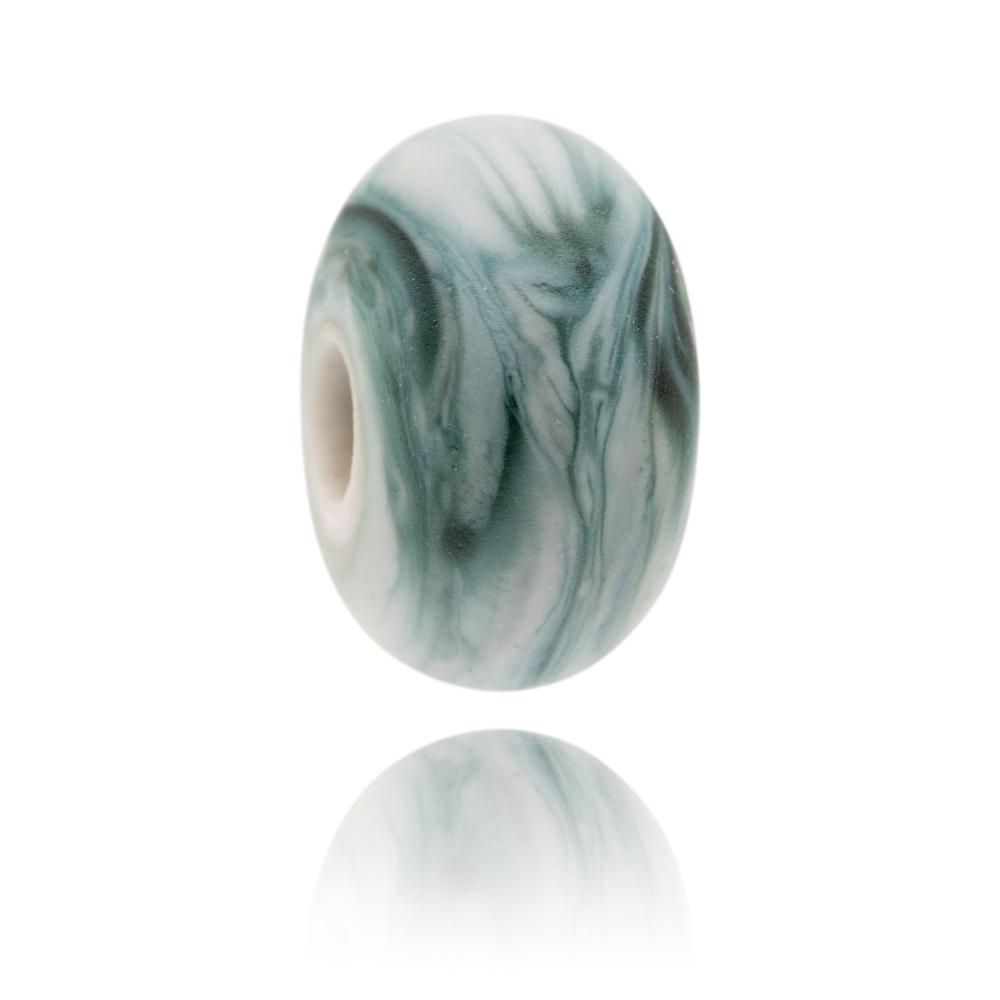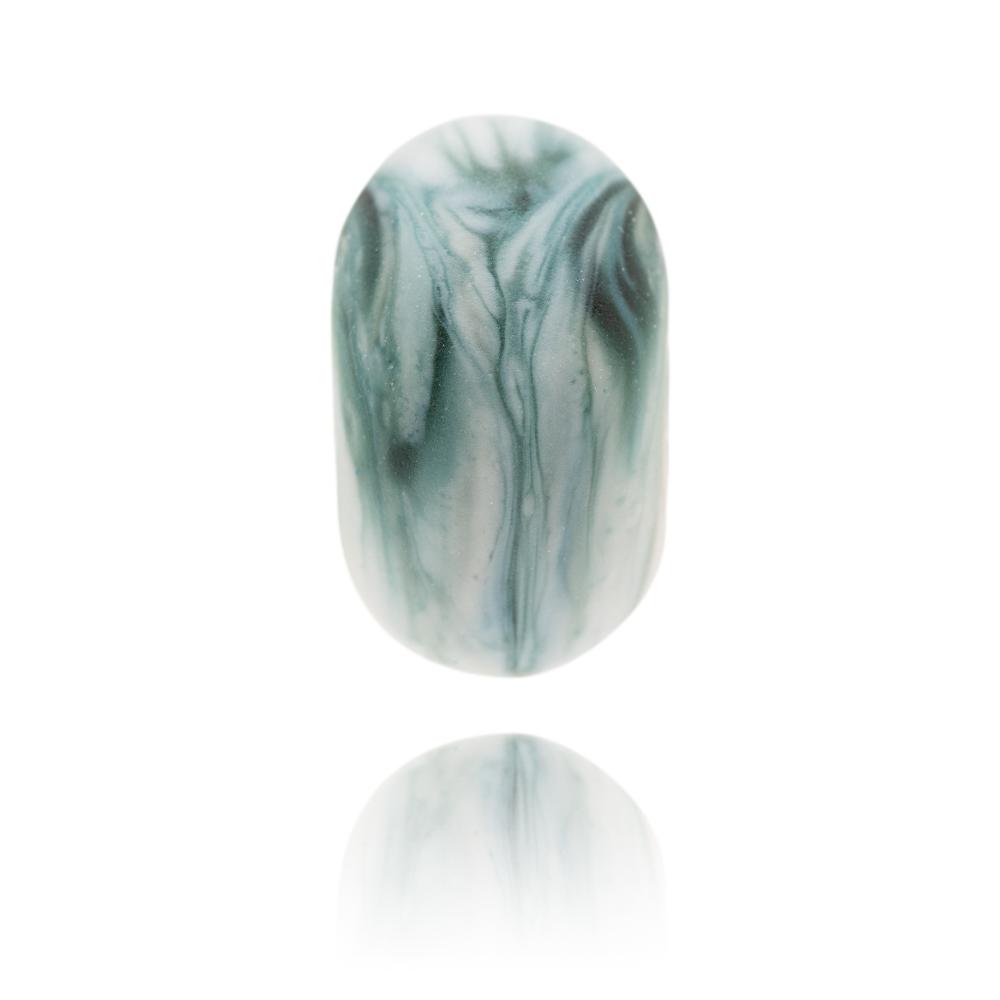 Gara Rock Beach (Seacombe Sands)
---
Gara Rock Beach (Seacombe Sands) is beautiful unspoilt beach on the South Devon Coast. This sandy cove is the perfect place to spend a summers day exploring.
Our Gara Rock bead has been inspired by the amazing rock formations found amongst this cove and we wanted to capture the layers of colours within the rocks. We made a blend of different shades of grey glass shards and melted them onto the surface of a light grey bead. The bead is then heated and swirled until all the glass mixes together forming unique patterns. The bead is then tumbled to give the surface a textured stone finish. Please note that these beads will be entirely unique due to the nature of how the glass melts.
Each Nalu Bead is individually handmade so please expect there to be variations in patterns and colours, this is what makes your Nalu Bead unique.

Bead Sizes:

Standard Nalu Bead Size: width 9.5mm, diameter 16.5mm, core 4mm

Bespoke Mini Nalu Bead Size: width 8mm, diameter 14mm, core 4mm

Bespoke Core Size: 5mm suitable to fit alternative jewellery brands.

If you require your beads to be made with a bespoke option, please select this from the Bespoke Options dropdown.