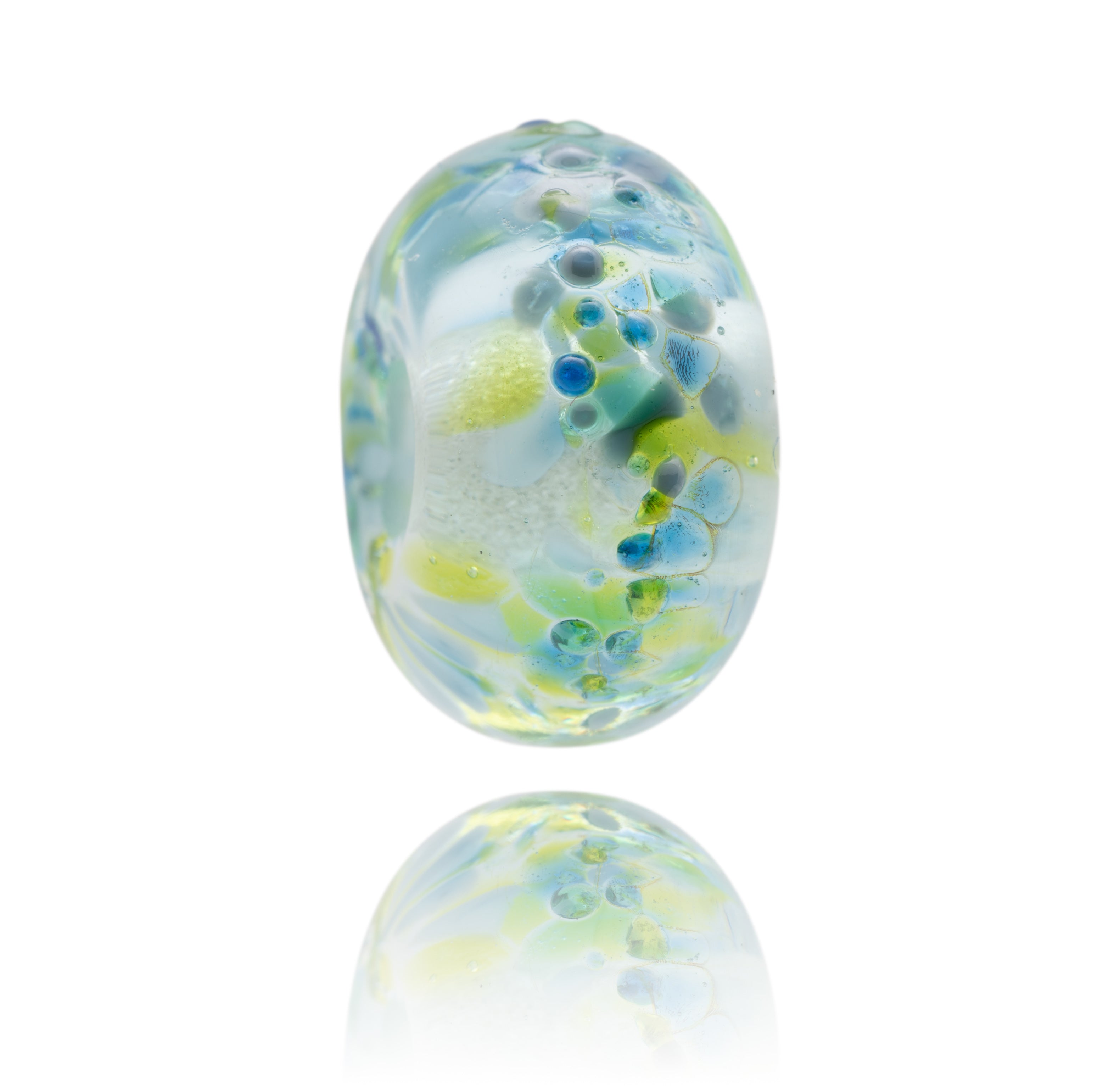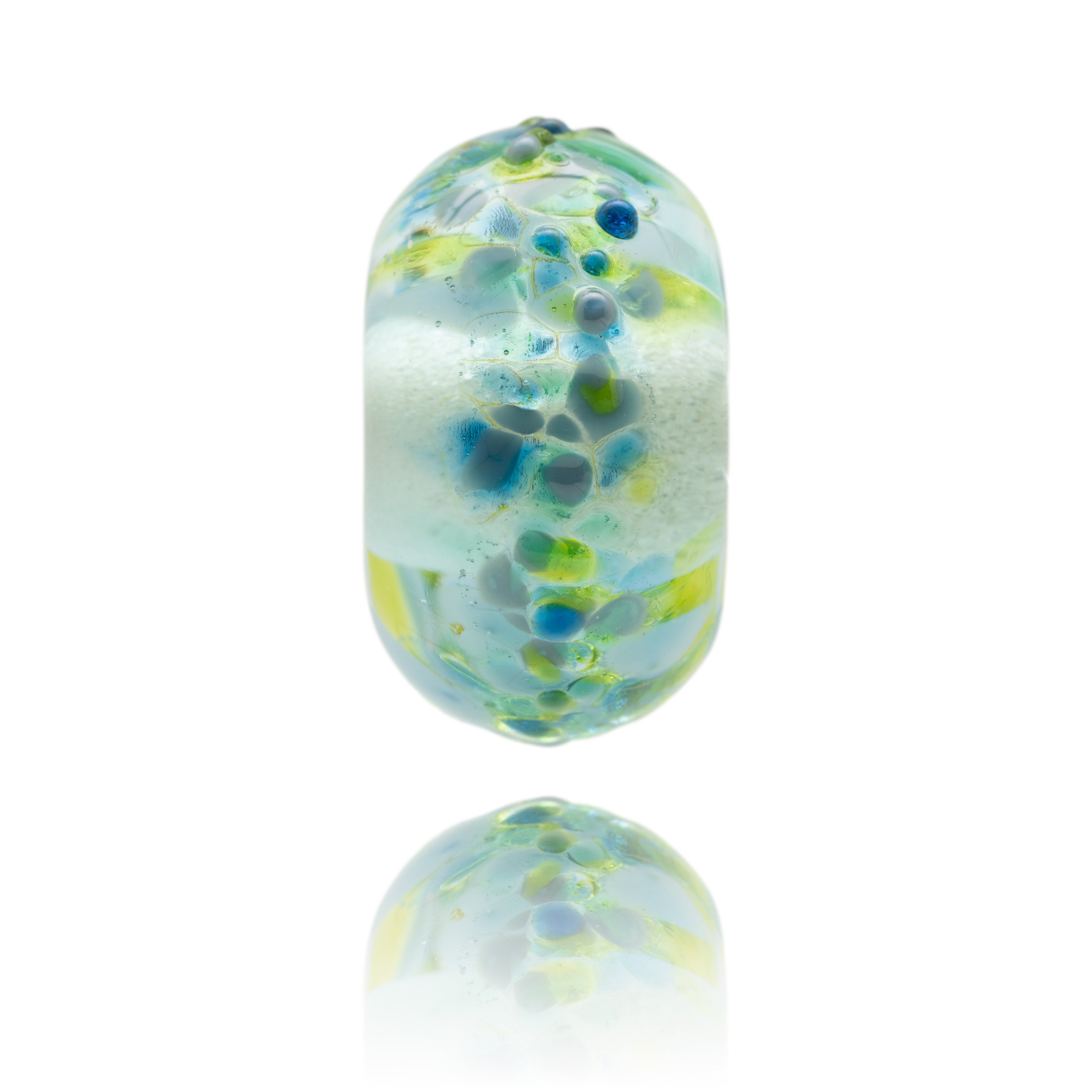 Daymer Bay Bead
---
Nestled in the mouth of the Camel Estuary, Daymer is a secluded little bay with a white sand beach backed by green cliffs and overlooked by Braey Hill. A great little spot for a sea dip or just simply melt the day away amongst its sands.
The gorgeous watery bead has been made with a core of the palest blue glass which is then rolled in our Daymer frit blend…a unique blend we've created especially with a mixture of blue, green and yellow shards of glass to represent the colours of the water and cliffs around this stretch of coast. We then melt these shards in, encased with more pale blue glass and roll it back in the frit to finish, leaving this proud to add texture. 
Each Nalu Bead is individually handmade so please expect there to be variations in patterns and colours, this is what makes your Nalu Bead unique.

Bead Sizes:

Standard Nalu Bead Size: width 9.5mm, diameter 16.5mm, core 4mm

Bespoke Mini Nalu Bead Size: width 8mm, diameter 14mm, core 4mm

Bespoke Core Size: 5mm suitable to fit alternative jewellery brands.

If you require your beads to be made with a bespoke option, please select this from the Bespoke Options dropdown.