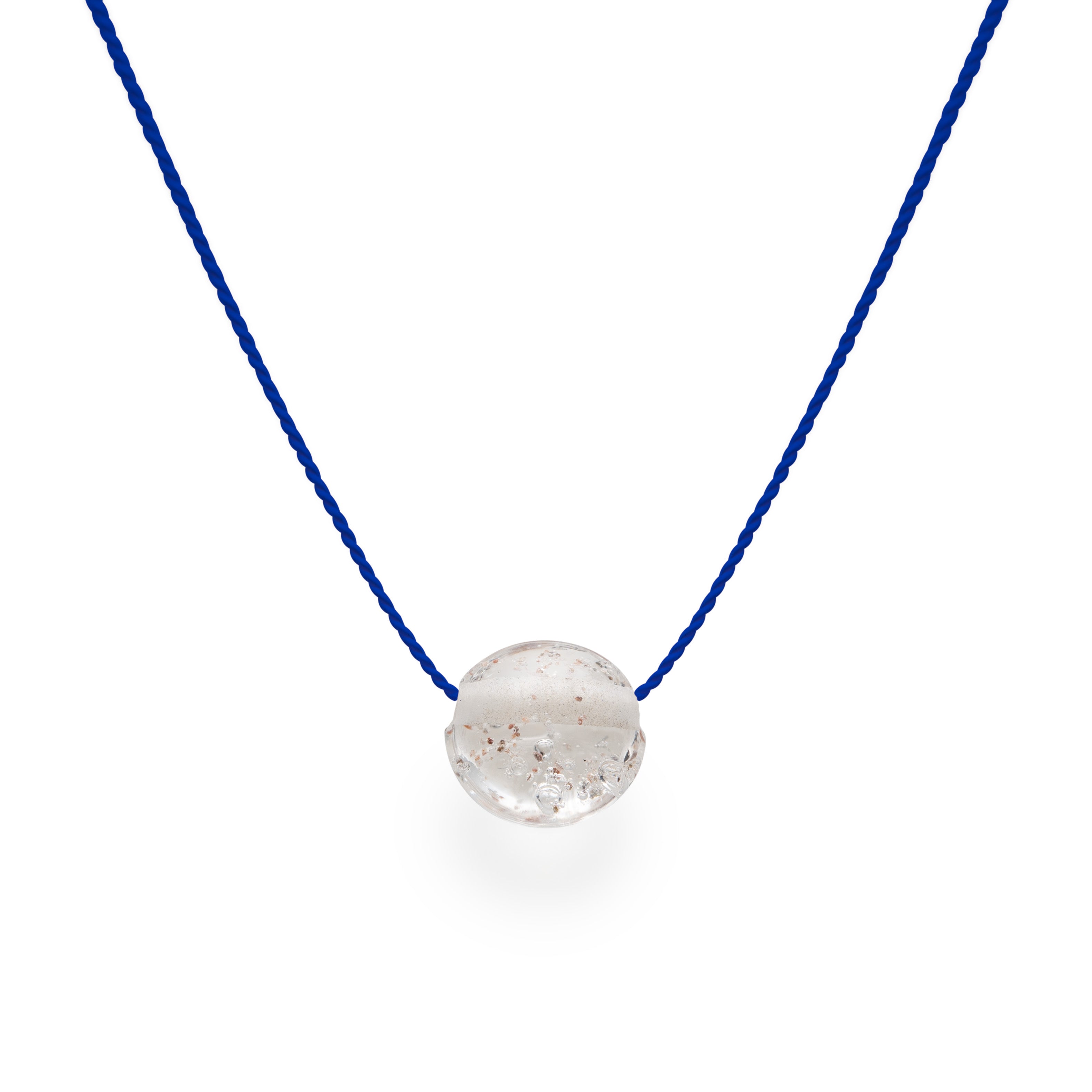 Wave Project Charity Sand Pebble Necklace
---
Our Sand Pebble necklaces are one of our most popular products so we thought we'd make something a bit extra special for our favourite charities!
The Wave Project is a charity that aims to improve the lives of children and young people by building in a number of protective factors around them, such as building positive relationships, resilience, feelings of success and achievement, adult emotional support etc. We take referrals from GPs, social workers, mental health nurses, schools etc. for young people with varying complex mental health challenges or physical disabilities. We use evidence based, award winning 'Surf Therapy' with voluntary 1:1 adult and peer mentors to help these young people to improve their wellbeing. The programme is proven to help young people feel less anxious and more positive.
Our Wave Project Sand Pebbles are made with clear glass with a few grains of sand from your chosen WP beach location melted into them. We will be donating £5 from each sale to the Wave Project.
Your pebble will come strung on a dark blue silk cord in a choice of lengths, just select your ideal size from 16"(short), 17"(regular), 18"(medium) or 20"(long). We can also make bespoke lengths please just make a note at checkout for the length you want or send us a message.
Each pebble is approximately 10mm in diameter and 7mm in thickness.

Please be aware that your Beach Sand Pebble is going to be entirely unique and may not look like the bead in the product photograph. Each pinch of sand from every beach is entirely different as it is composed of different natural elements. Some elements will cause a reaction that creates bubbles, some just burn up and it's difficult to get a lot of grains to show. We are sometimes limited by the amount of sand we can encase in a bead due to these reactions as they may cause weaknesses in the bead which can lead to cracking. Unfortunately we have no control over how the sand may react in each bead we make so please expect a variety of variations in your bead due to the nature of us adding a natural inconsistent material to extreme heat in molten glass. We can however guarantee that each bead is individual and made with love.