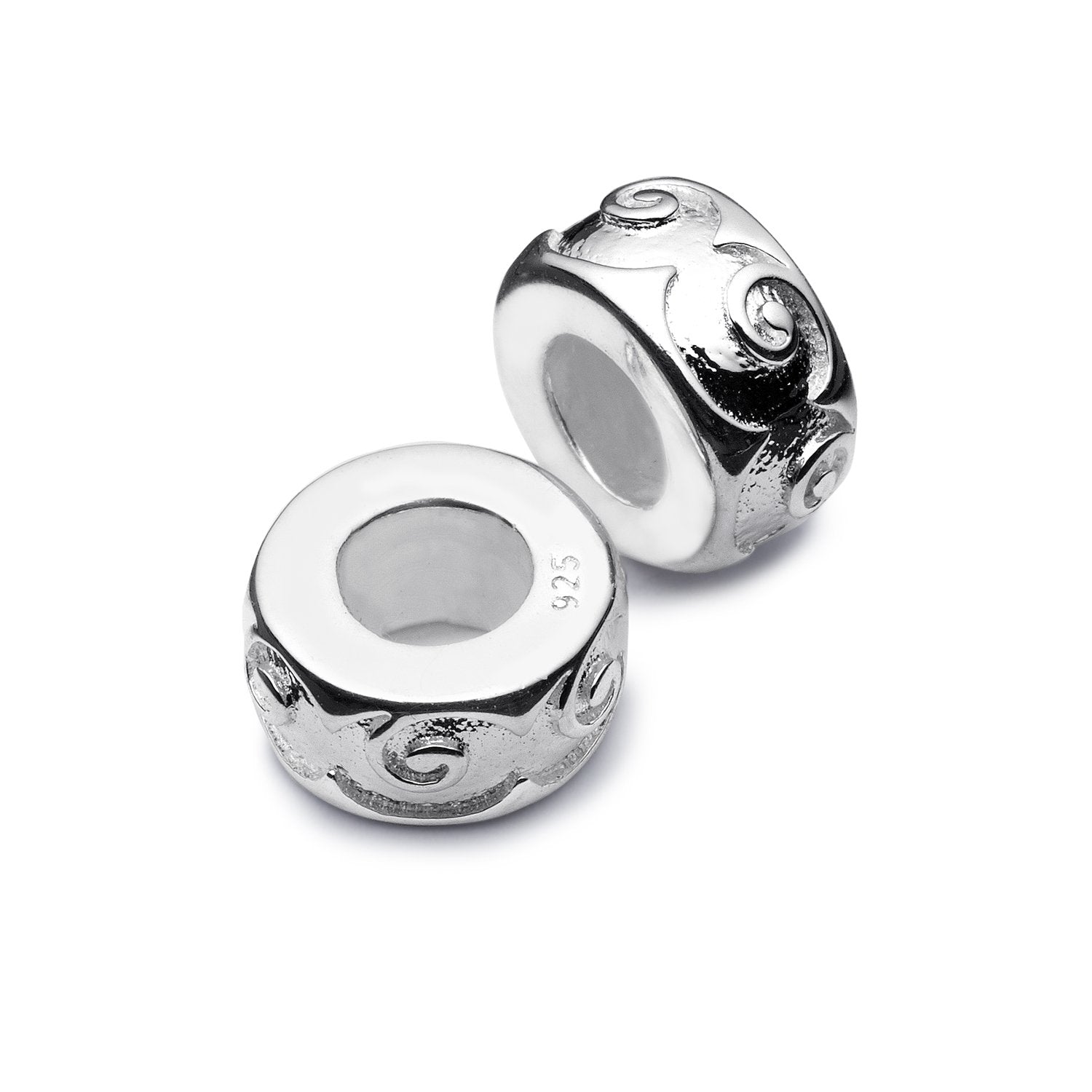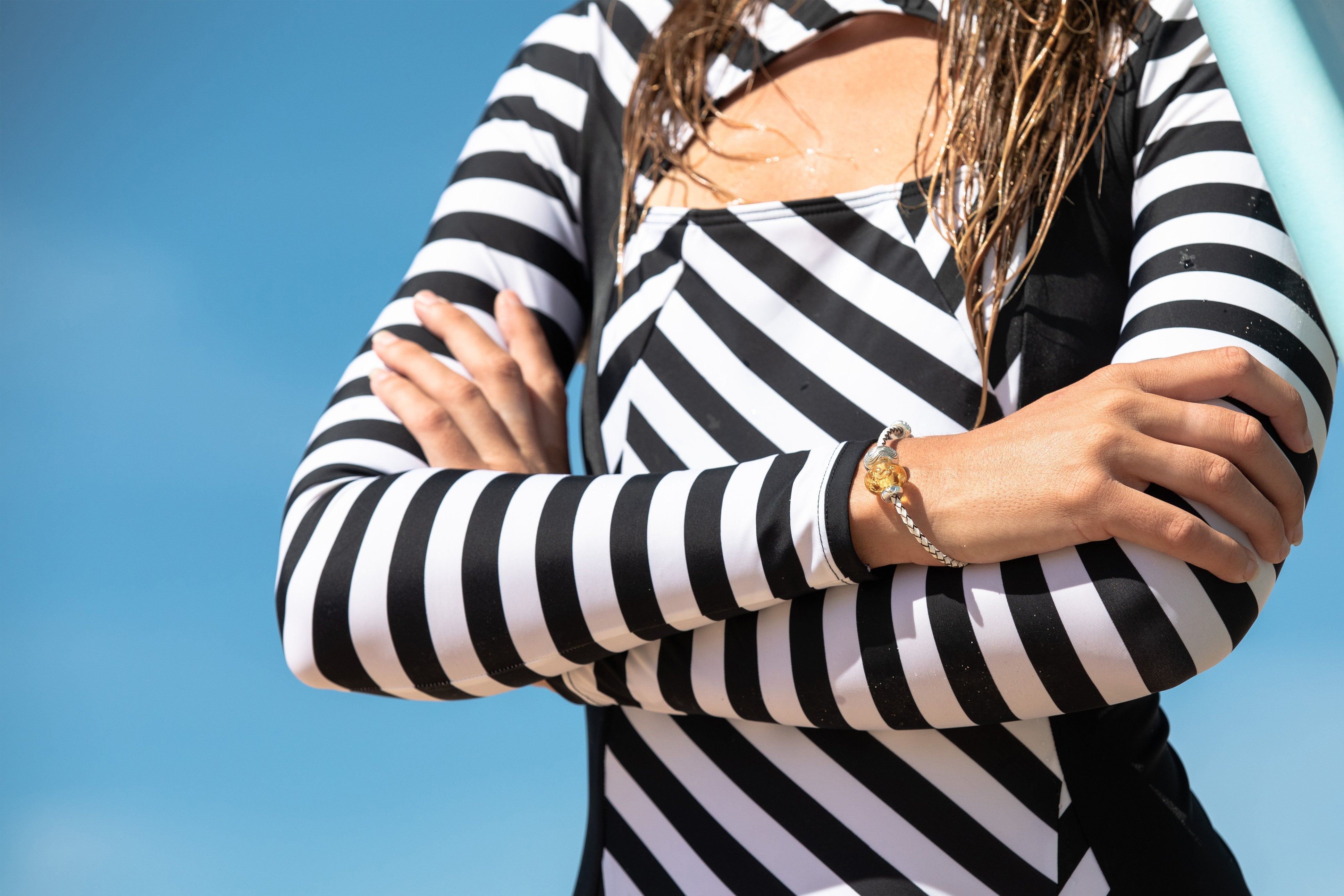 Silver Swirl Stopper Beads
---
These lovely little Swirl Stopper are engraved with our continuous Nalu Swirl logo.

These Silver Swirl Stopper beads have been designed to hold your beads in place and to stop them from moving up and down the carrier. They are sold in packs of two.

The Nalu stopper beads are made from 925 sterling silver with a continuous Nalu Swirl engraving around each bead and has a rubber gromit inside and placed either side of a bead keeps it secure. Unlike many other jewellery companies our Nalu silver stopper works with all of our carriers and works with both our silver and glass beads.

Each bead has a diameter of 9mm.
These little stoppers will fit over the ends of all our silver carriers, they need to be a tight fit to stay in place when they're on the carrier. You might need to give them a little twist when pushing them over the screw end.
Each of our unique silver beads has been thoughtfully designed in our studio in North Devon. All our silver is solid sterling silver 925.

Our silver beads are compatible with all our silver jewellery, cords and leather wraps. The tube shaped coastline, county and perfect waves beads may not fit our cork wraps.

Silver will tarnish over time if not worn regularly. To clean your silver jewellery wash it in warm water with a bit of washing up liquid and sponge clean.