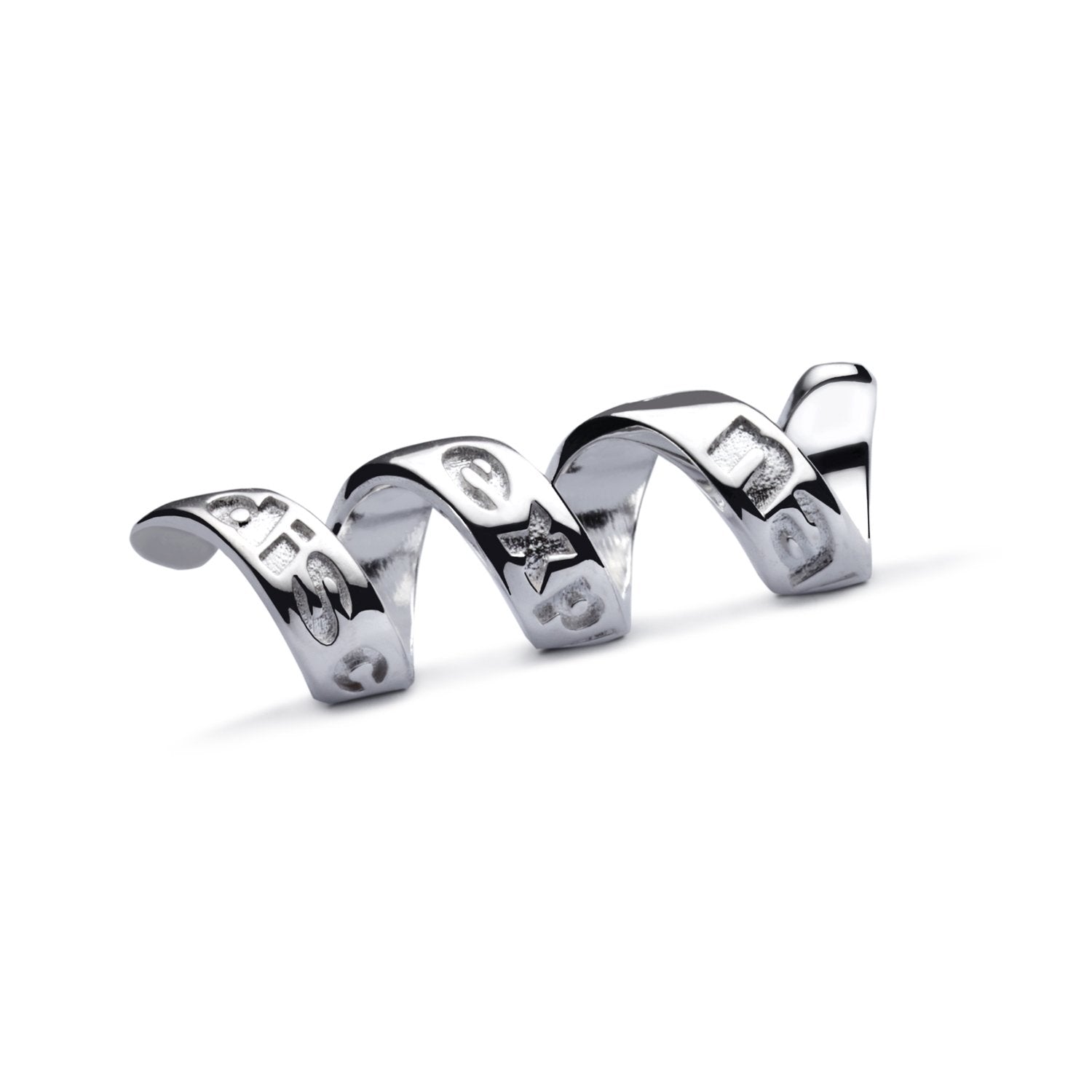 Silver Spiral
---
This is our beautiful Silver Spiral bead inspired by spiralling sea shells and swirling oceans. We have twisted a length of sterling silver into a spiral and engraved it with DISCOVER - EXPLORE - NALU this unique piece has been specifically designed to work with our silver collection and can even be woven into a braided bracelet upon request.

This spiral bead has an inner diameter of 4mm and therefore can be worn with any of our Nalu products and carriers. Inspired by oceans, mountains and our love of travel each silver bead/fastener has been thoughtfully designed in our studio in North Devon, UK. All our pieces are made from solid sterling 925 silver and have been polished until sparkling!

This bead is made from 925 Sterling Silver. Length 25mm, Width 6.3mm, Inner Diameter 4mm.

Each of our unique silver beads has been thoughtfully designed in our studio in North Devon. All our silver is solid sterling silver 925.

Our silver beads are compatible with all our silver jewellery, cords and leather wraps. The tube shaped coastline, county and perfect waves beads may not fit our cork wraps.

Silver will tarnish over time if not worn regularly. To clean your silver jewellery wash it in warm water with a bit of washing up liquid and sponge clean.