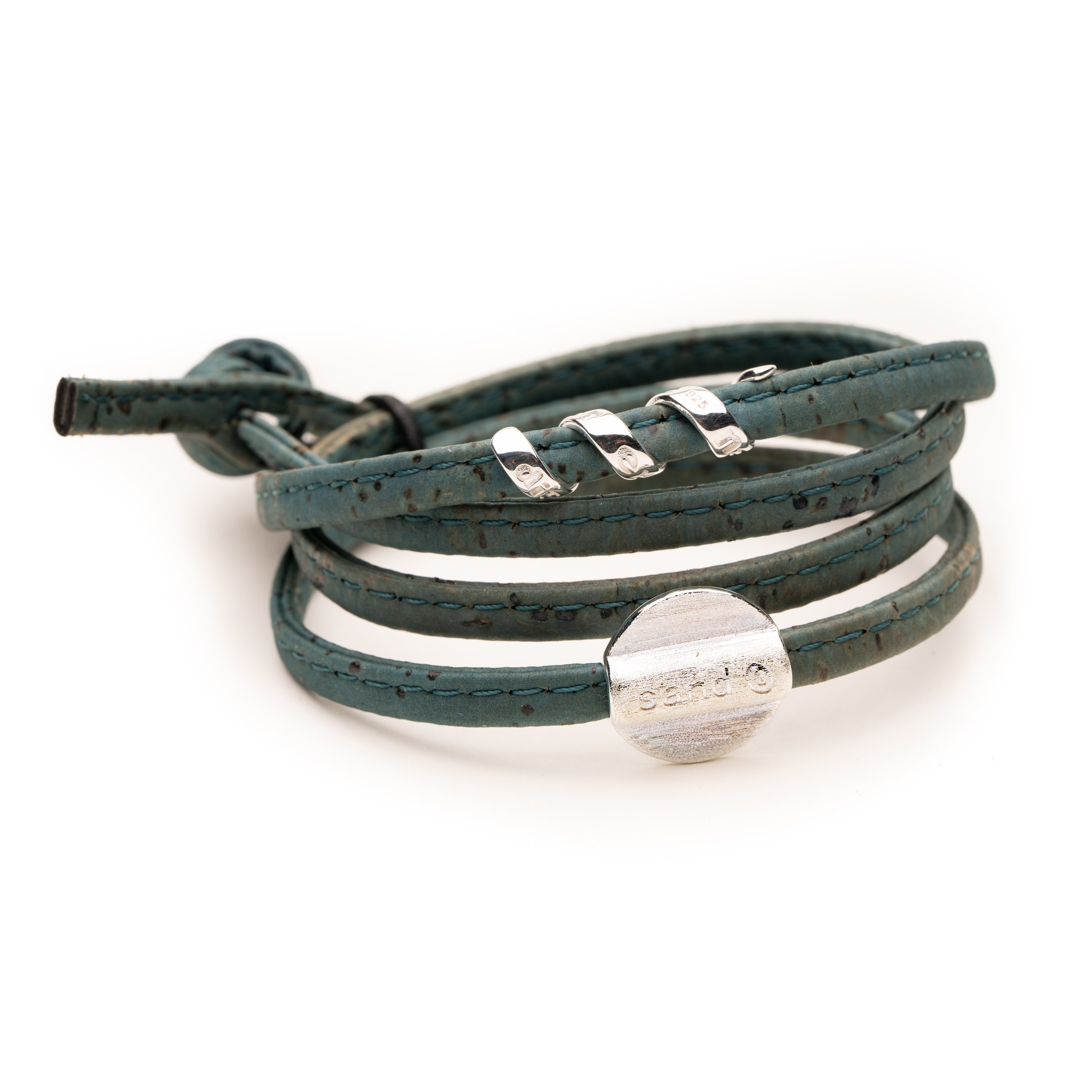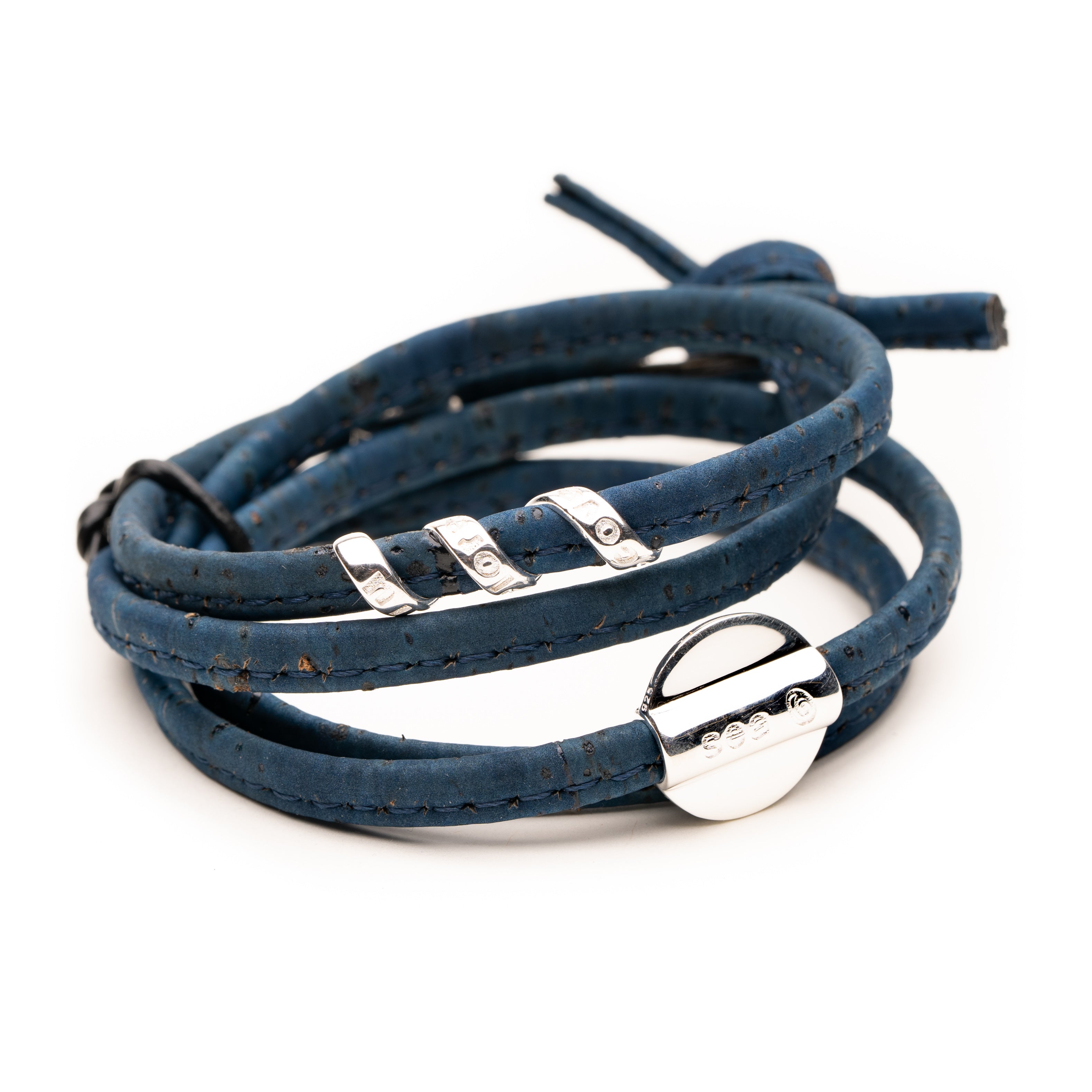 Silver Sand & Spiral Wrap
---
Our Silver Sand & Spiral Wrap is a complete bracelet|anklet set available on the Navy or Teal Cork Wrap with the Silver Sea & Sand Bead and our Silver Spiral.
The Cork Wrap can be cut to your desired length and worn as an anklet or bracelet and is compatible with most of our glass and silver beads. Wrap it round a couple of times or trim so it only goes round once... the choice is yours! Once you have decided on the length you want, pop your beads on and simply thread the end through the cut (at the bead end) and knot to fasten.
The wrap is 80cm in length, 4mm wide and 1.5mm thick.

All of our glass and silver beads are compatible with our leather wraps although some may have a tighter fit than others due to the variations in core sizes/leather thickness.

Leather/cork is a natural product and will rot if exposed to moisture. We advise that you don't wear it in the shower/swimming/surfing or expose to perfumes or lotions.

Please keep clean and dry and check regularly for signs of wear and tear, Nalu cannot be held responsible for loss or damage of beads/bracelets/necklaces.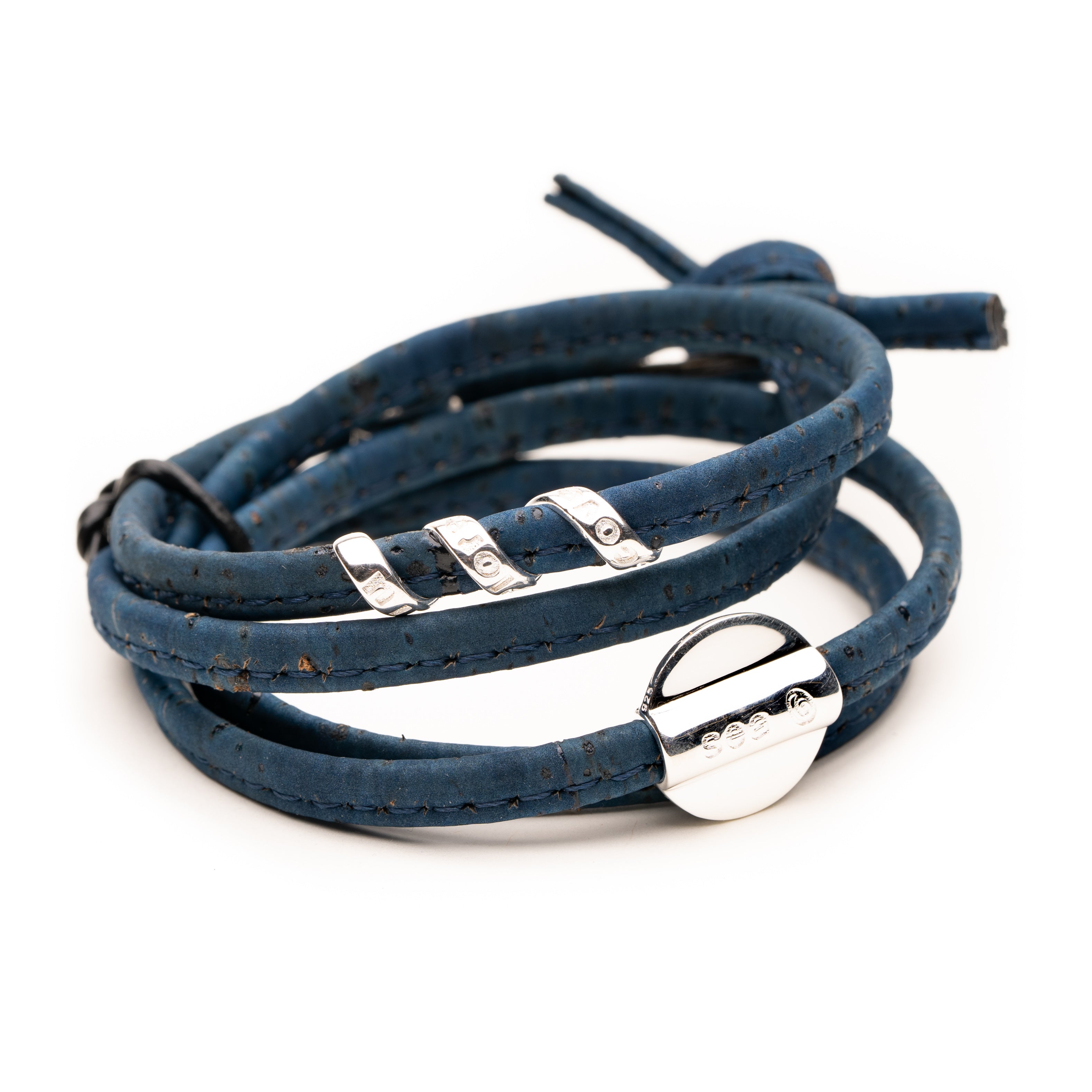 Add some more beads to your bracelet...