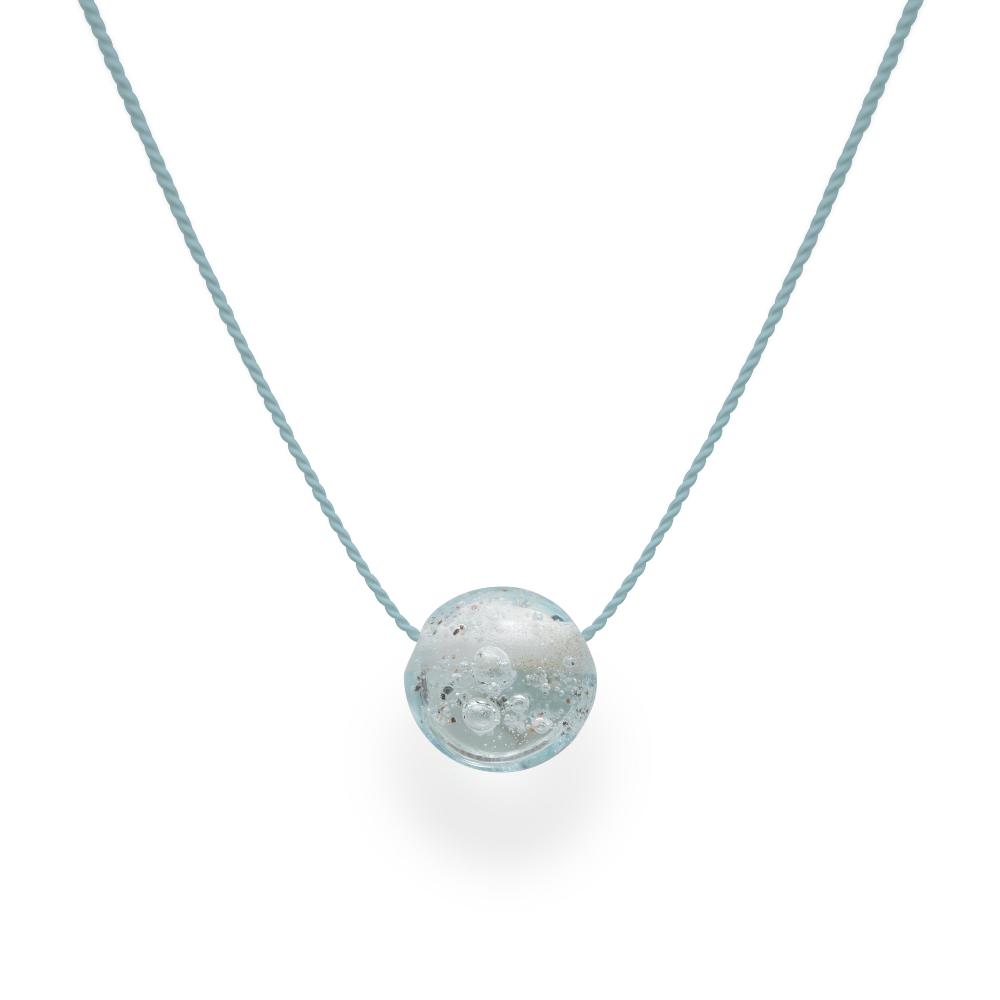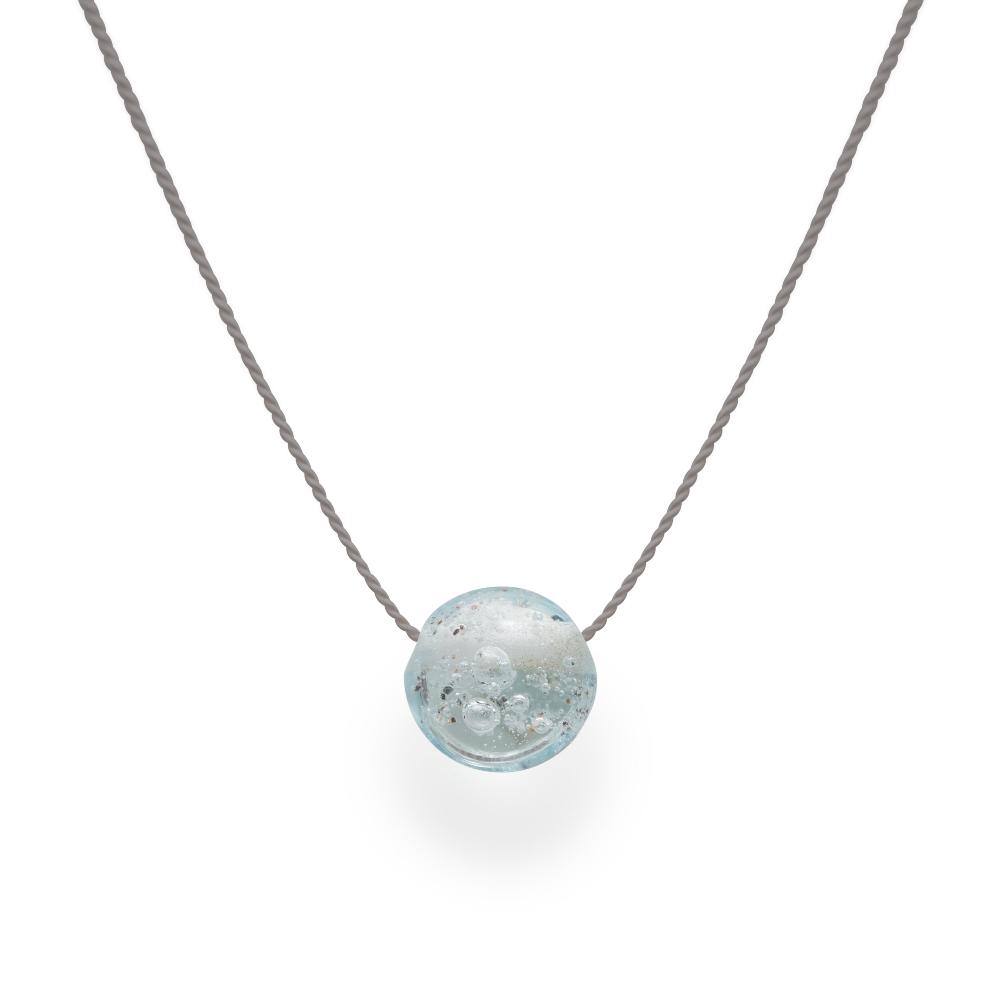 Sand Pebble Necklace - Baby Blue
---
You've spent hours soaking in your favourite beach and now you can wear it everyday on a silk cord necklace!

Our Sand Pebble Necklaces have a little glass pebble bead with sand from your chosen beach melted into it. These are available in 12 different transparent glass colours and can be strung on Light Blue, Grey or Turquoise Silk Thread. They fasten with a sterling silver clasp and finished with a silver stamped Nalu Swirl tag. Don't worry if your favourite beach is not on here yet..we'll be exploring and collecting all summer! If want you can send us your own sand, select this option in the drop down, we do charge an extra £2 for this bespoke service.


Choose from 4 different lengths of necklace : Short 40cm (16") | Regular 43cm (17") | Mid 45cm(18") | Long 51cm(20") let us know if you would like a bespoke length made up. PLEASE NOTE make sure you order the correct length…we make them up to fit so will need to charge £2 to change the length of your necklace as we cannot reuse the fittings or cord!


There are twelve lush glass colours to choose from so pick your favourite from Apple Green, Grey, Baby Blue, Lavender, Sea Glass Green, Amber, Dark Blue, Pale Pink, Clear, Emerald, Berry and Dark Pink. Each pinch of sand will react differently so every bead will be completely unique and these bead are quite small so there's only so much sand we can melt into them!


NOTE We make these necklaces up to order so PLEASE ALLOW UP TO ONE WEEK FOR DELIVERY...please contact us if you have any questions! Individually hand made in Devon, UK!




Each pebble is approximately 10mm in diameter and 7mm in thickness.

Please be aware that your Beach Sand Pebble is going to be entirely unique and may not look like the bead in the product photograph. Each pinch of sand from every beach is entirely different as it is composed of different natural elements. Some elements will cause a reaction that creates bubbles, some just burn up and it's difficult to get a lot of grains to show. We are sometimes limited by the amount of sand we can encase in a bead due to these reactions as they may cause weaknesses in the bead which can lead to cracking. Unfortunately we have no control over how the sand may react in each bead we make so please expect a variety of variations in your bead due to the nature of us adding a natural inconsistent material to extreme heat in molten glass. We can however guarantee that each bead is individual and made with love.