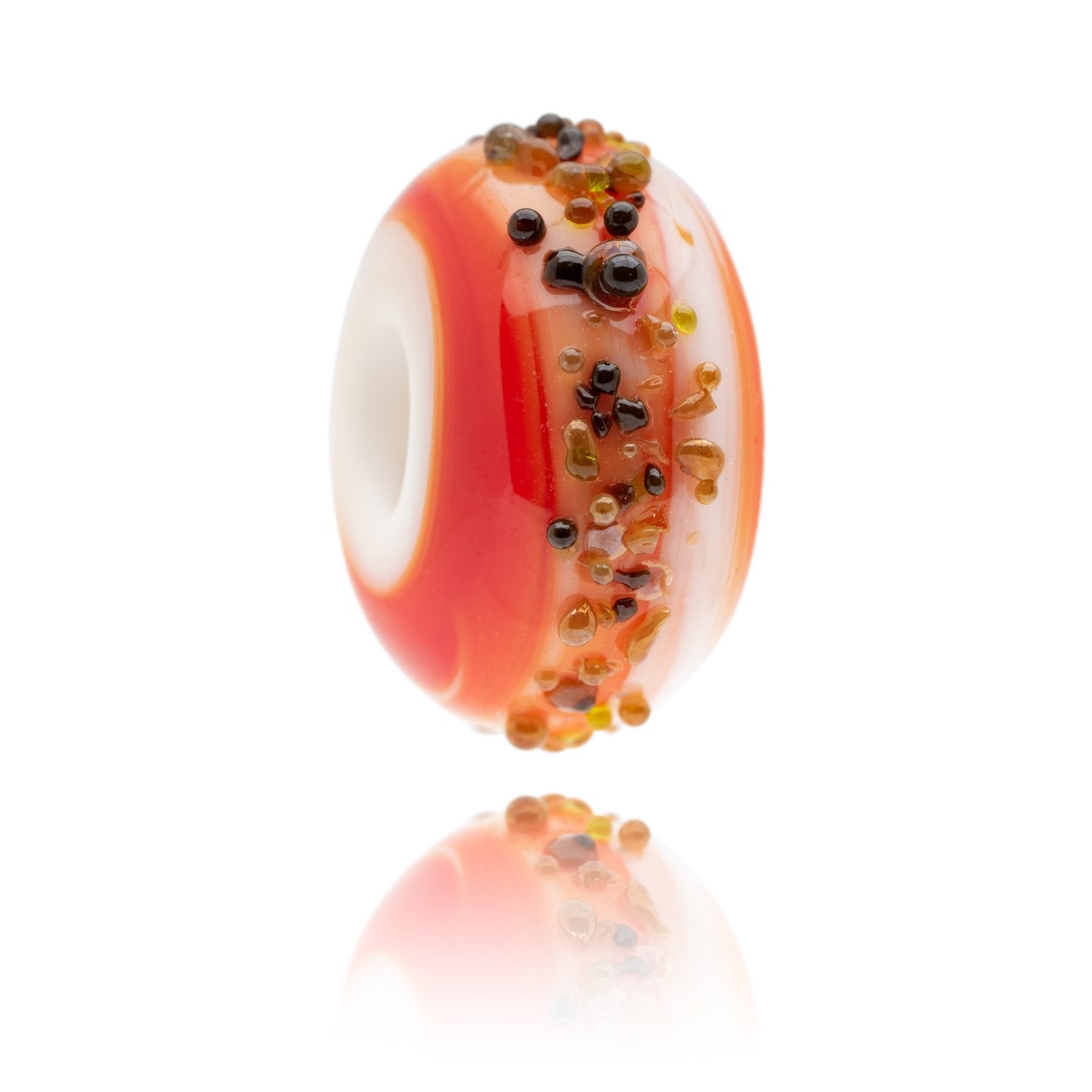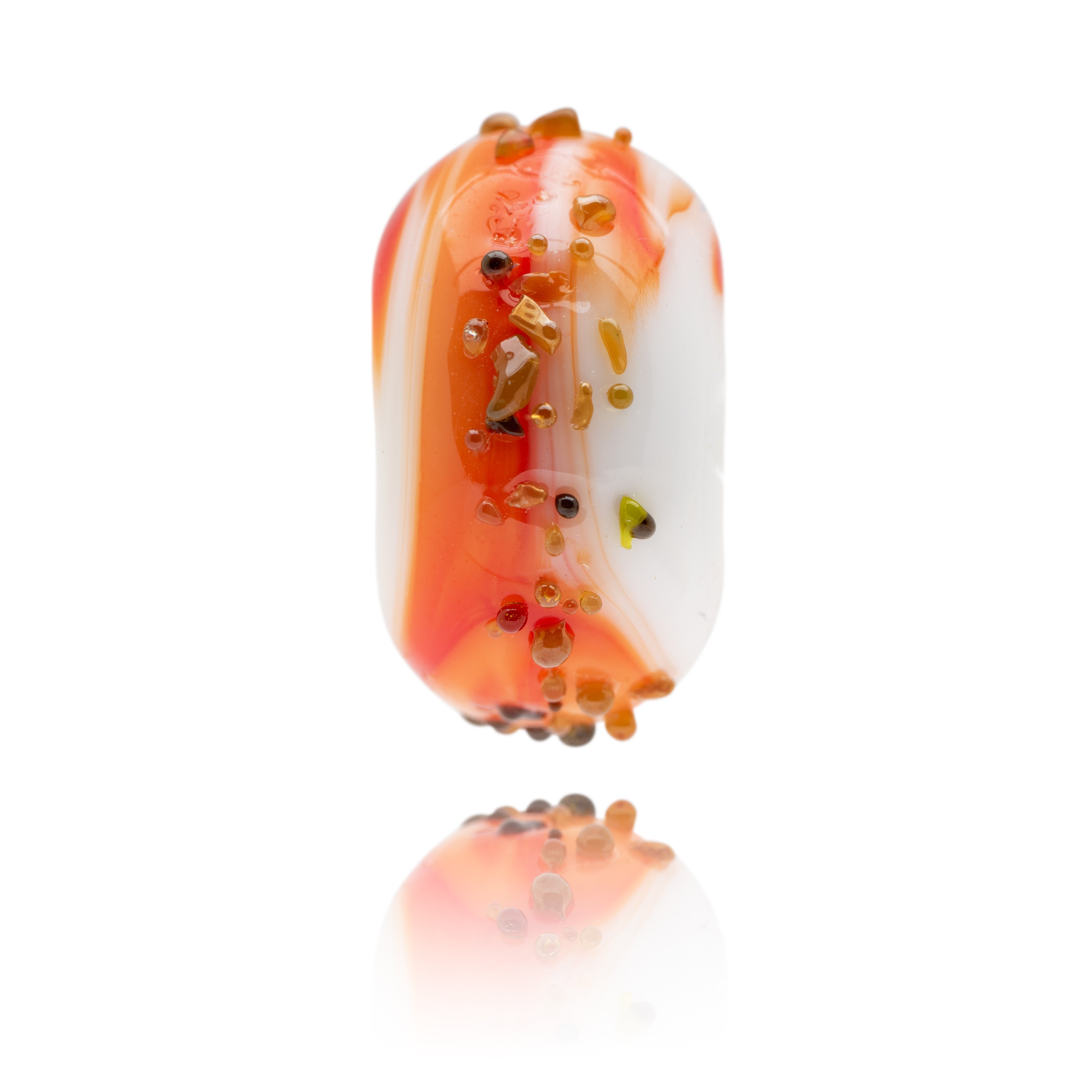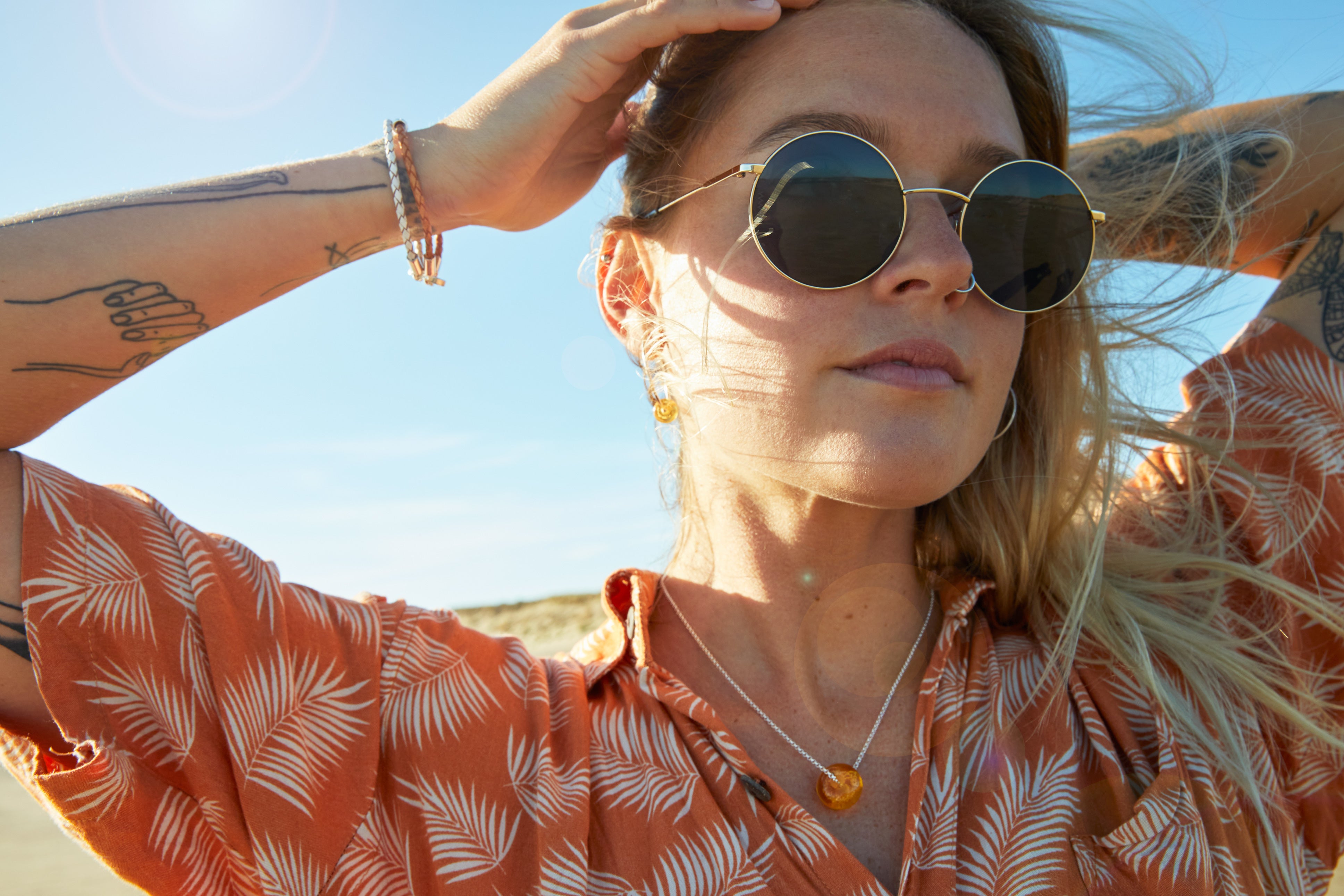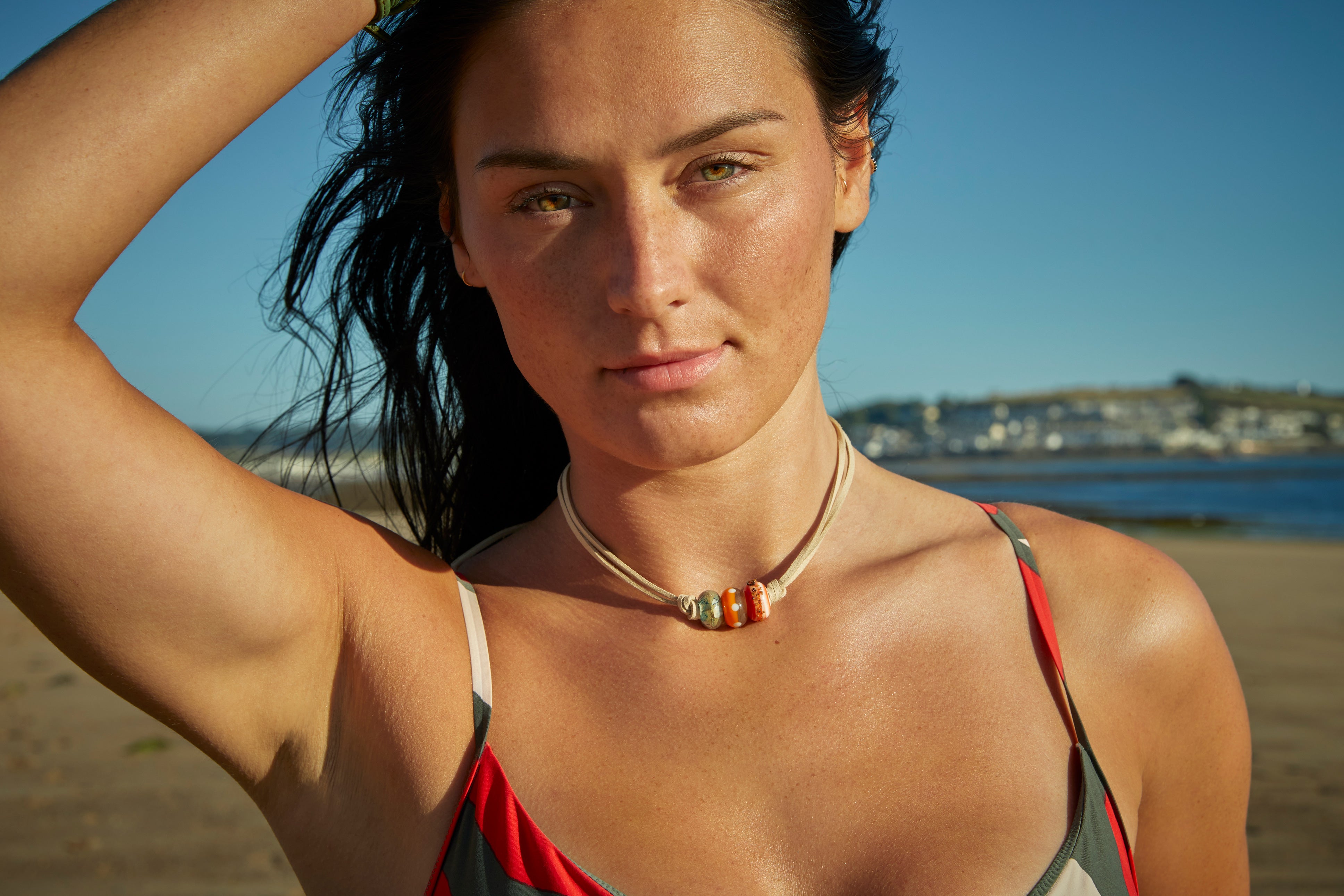 Portland Bill Bead
---
Portland Bill is the most southernmost point of Dorset at the southern end of the isle of Portland in Dorset. It is the southernmost point of Dorset. it is famous for its lighthouse and incredible views across the English Channel. Portland is known for its treacherous waters and has been notorious for a number of shipwrecks over the centuries. There are some wonderful walks around the coast path. There are two small raised beaches either side of Portland Bill.
Our Portland Bill bead is inspired by its iconic lighthouse, which is painted in a distinct red and white paint and we have created a gravity swirl bead using white and maraschino red glass which mix and swirl together under extreme temperature. The bead is then rolled in frit, tiny shards of coloured glass, that represent the surrounding rocks and headland.
Each Nalu Bead is individually handmade so please expect there to be variations in patterns and colours, this is what makes your Nalu Bead unique.

Bead Sizes:

Standard Nalu Bead Size: width 9.5mm, diameter 16.5mm, core 4mm

Bespoke Mini Nalu Bead Size: width 8mm, diameter 14mm, core 4mm

Bespoke Core Size: 5mm suitable to fit alternative jewellery brands.

If you require your beads to be made with a bespoke option, please select this from the Bespoke Options dropdown.