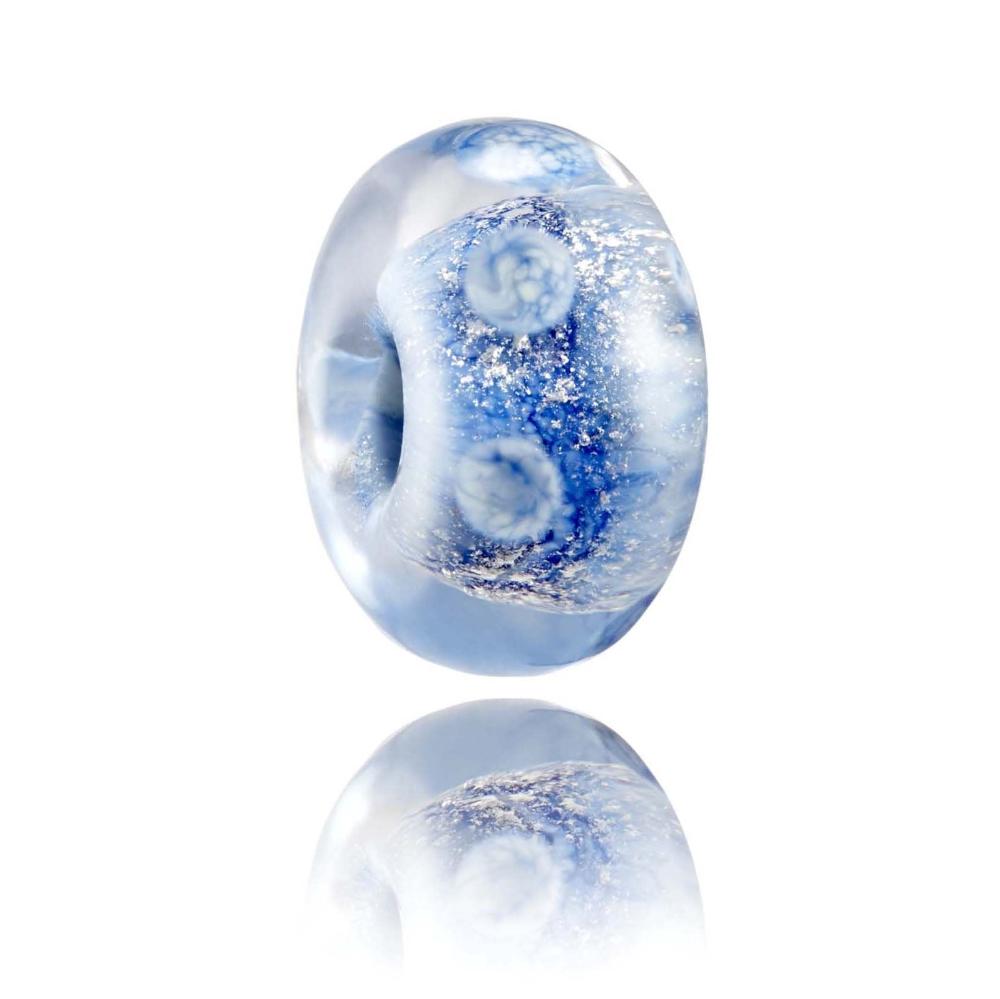 Isles Of Scilly Bead
---
The Isles of Scilly are a group of islands approximately 28 miles off Lands End on the South Cornish coast. There are 5 inhabited islands these are St Mary's, Tresco, St Martin's Bryher and St Agnes. Although these islands aren't known for their surf spots, they have fabulous diving and snorkelling. They also have the most beautiful white sand beaches lapped by turquoise waters just perfect for swimming.

The archipelago of islands and surrounding seas inspired our beautiful Isles of Scilly bead. We used a speciality glass of Lapis Blue and Ivory for the base bead, we then added a bit of sparkle and encased it in Clear glass to add depth. The bead has then been decorated with random dots to represent the individual islands.


Each Nalu Bead is individually handmade so please expect there to be variations in patterns and colours, this is what makes your Nalu Bead unique.

Bead Sizes:

Standard Nalu Bead Size: width 9.5mm, diameter 16.5mm, core 4mm

Bespoke Mini Nalu Bead Size: width 8mm, diameter 14mm, core 4mm

Bespoke Core Size: 5mm suitable to fit alternative jewellery brands.

If you require your beads to be made with a bespoke option, please select this from the Bespoke Options dropdown.