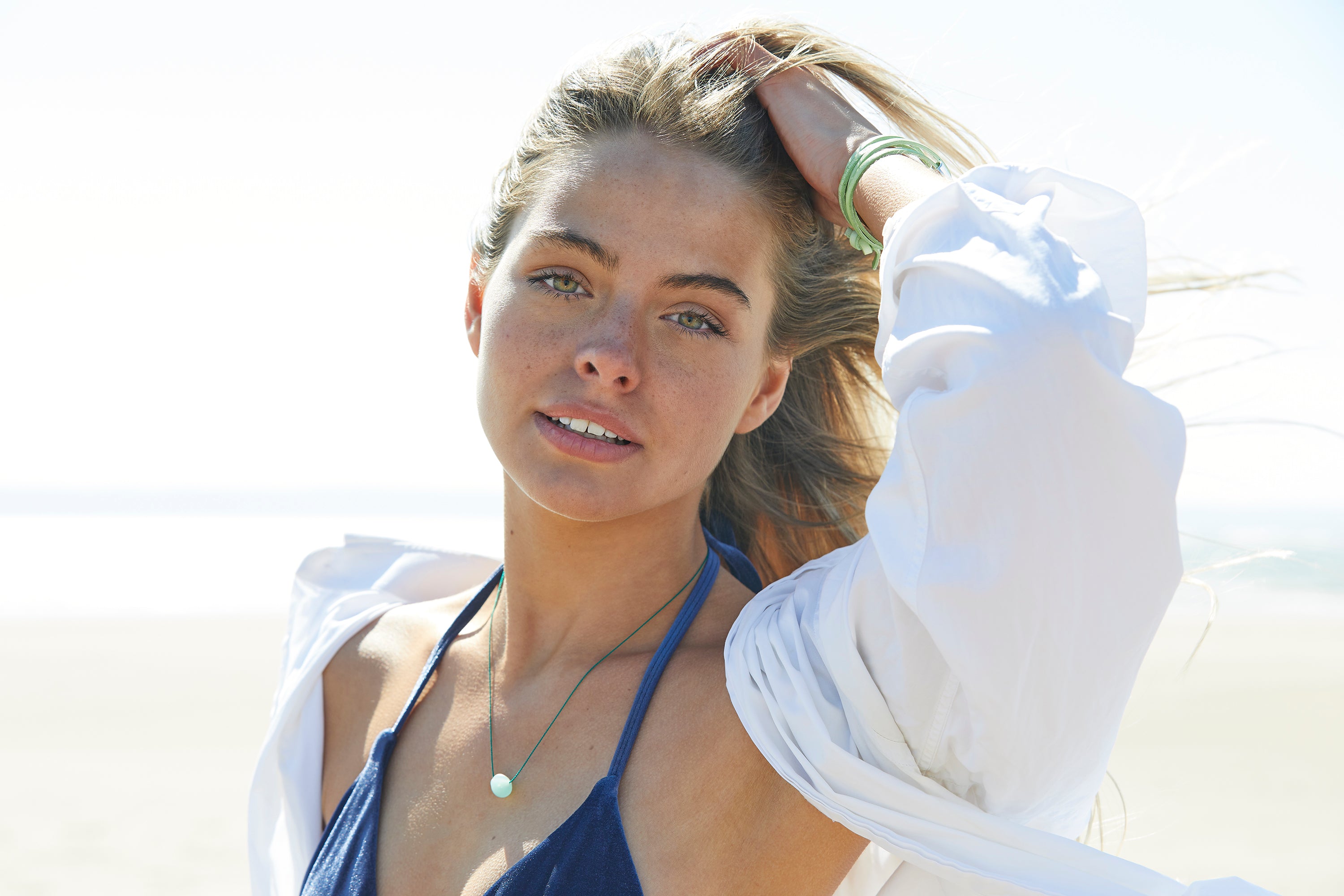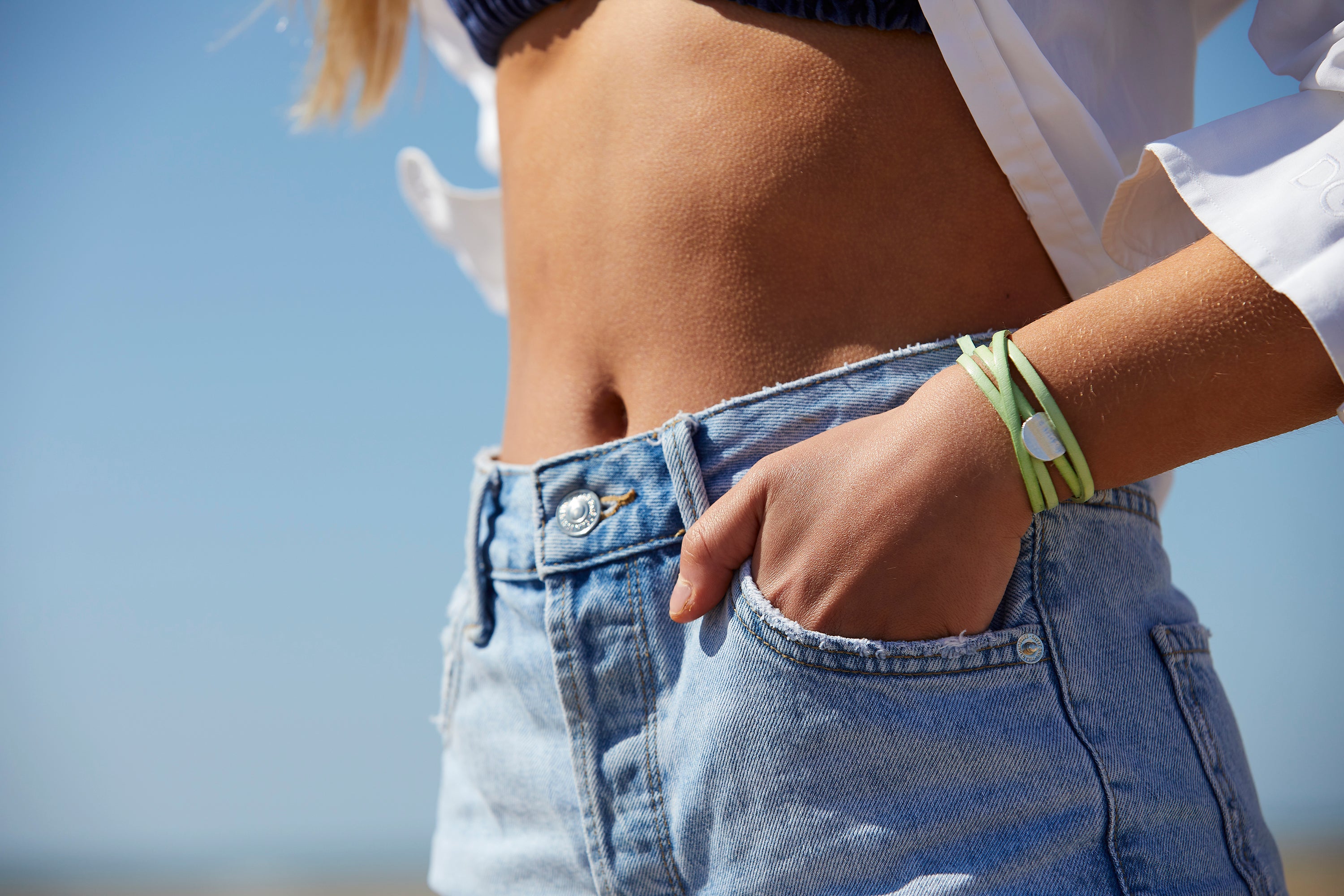 Inchydoney, County Cork Bead
---
Inchydoney is a small Island off West Cork connected to the mainland by two causeways and an easy drive from Clonakilty. There are two beaches and it is popular with surfers and has its own surf school. It has fun beach breaks and shaped by river mouths at each end.

Our beautiful Inchydoney bead is made from a speciality green glass called Dirty Martini. this colour was used to represent the gentle rolling countryside. This bead is then carefully decorated in green enamel, which then melts into the colour of the bead. The bead is then decorated in a black line to represent the rocky Virgin Mary headline, which divides the beach.
Each Nalu Bead is individually handmade so please expect there to be variations in patterns and colours, this is what makes your Nalu Bead unique.

Bead Sizes:

Standard Nalu Bead Size: width 9.5mm, diameter 16.5mm, core 4mm

Bespoke Mini Nalu Bead Size: width 8mm, diameter 14mm, core 4mm

Bespoke Core Size: 5mm suitable to fit alternative jewellery brands.

If you require your beads to be made with a bespoke option, please select this from the Bespoke Options dropdown.