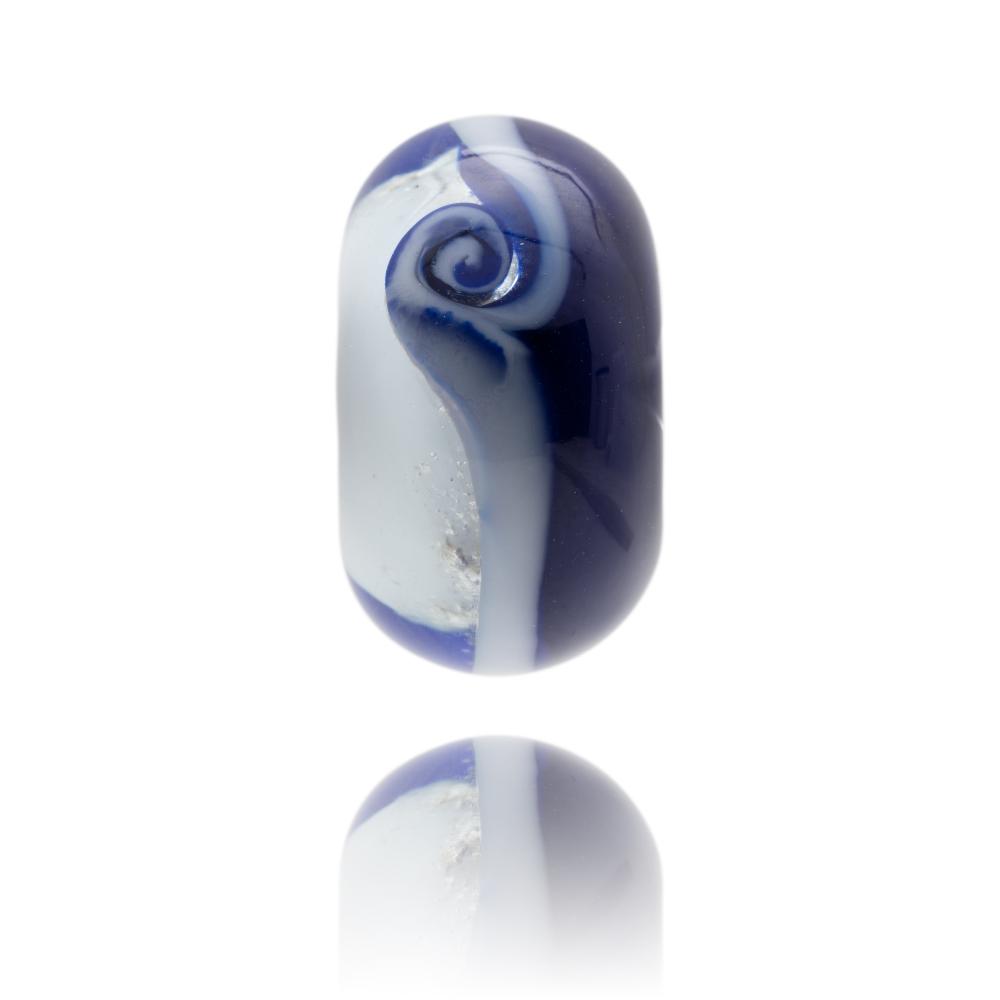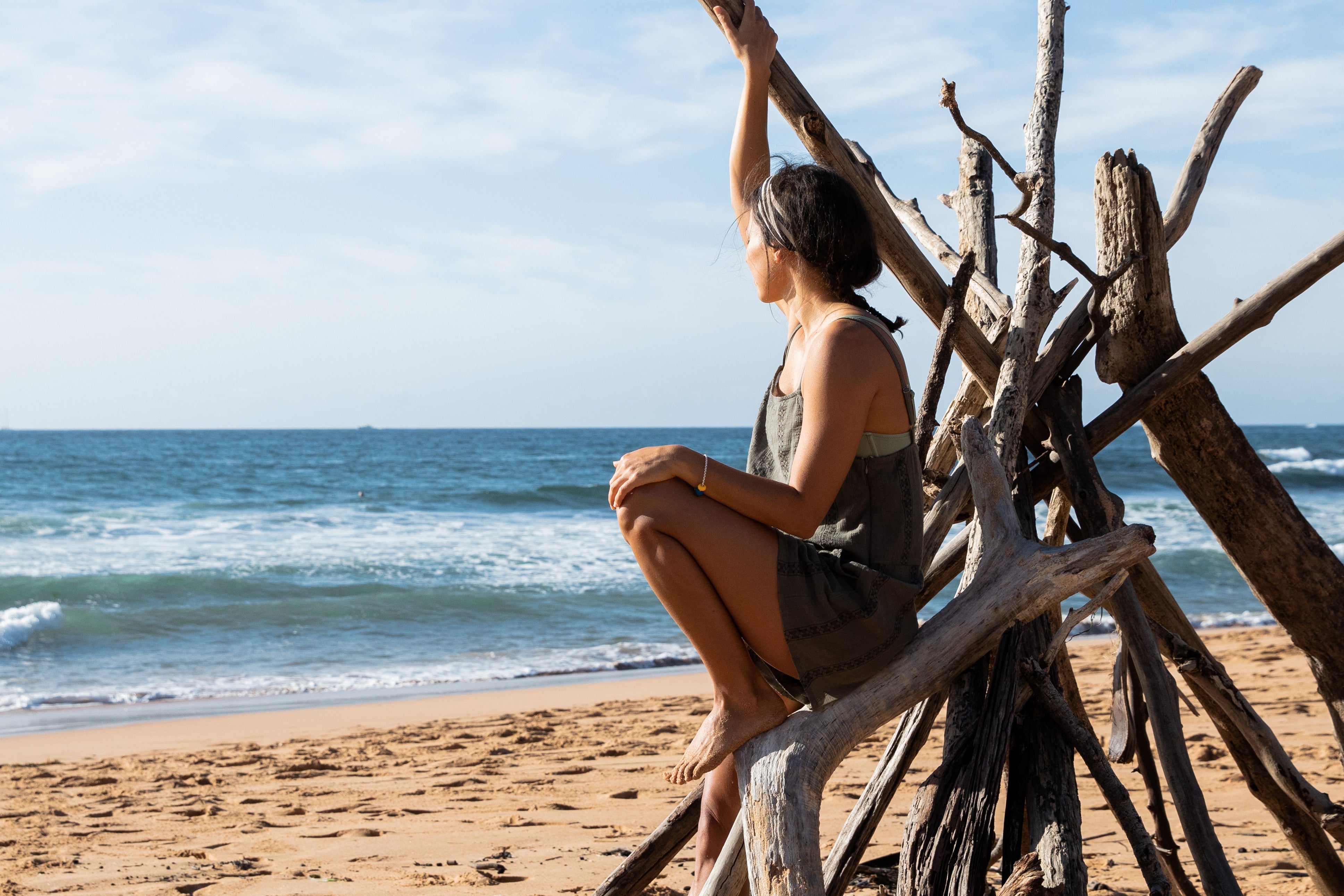 Highlands & Islands Region Bead
---
The Highlands & Islands area of Scotland consists broadly of the Scottish Highlands, Orkney, Shetland and the Western Isles.
Introducing our beautiful collection of county/region beads.  We are keeping a consistent design but changing the colour combinations through the collection, a base bead is made and then rolled in some sparkle. All the county beads are then encased in two colours. The Highlands & Islands bead takes colour inspiration from our entire Scottish bead collection and we have chosen a vibrant deep blue and clear glass. A thin line of white glass is then carefully wrapped around the centre of the bead and carefully twisted when under heat to produce a swirl.
Each Nalu Bead is individually handmade so please expect there to be variations in patterns and colours, this is what makes your Nalu Bead unique.

Bead Sizes:

Standard Nalu Bead Size: width 9.5mm, diameter 16.5mm, core 4mm

Bespoke Mini Nalu Bead Size: width 8mm, diameter 14mm, core 4mm

Bespoke Core Size: 5mm suitable to fit alternative jewellery brands.

If you require your beads to be made with a bespoke option, please select this from the Bespoke Options dropdown.