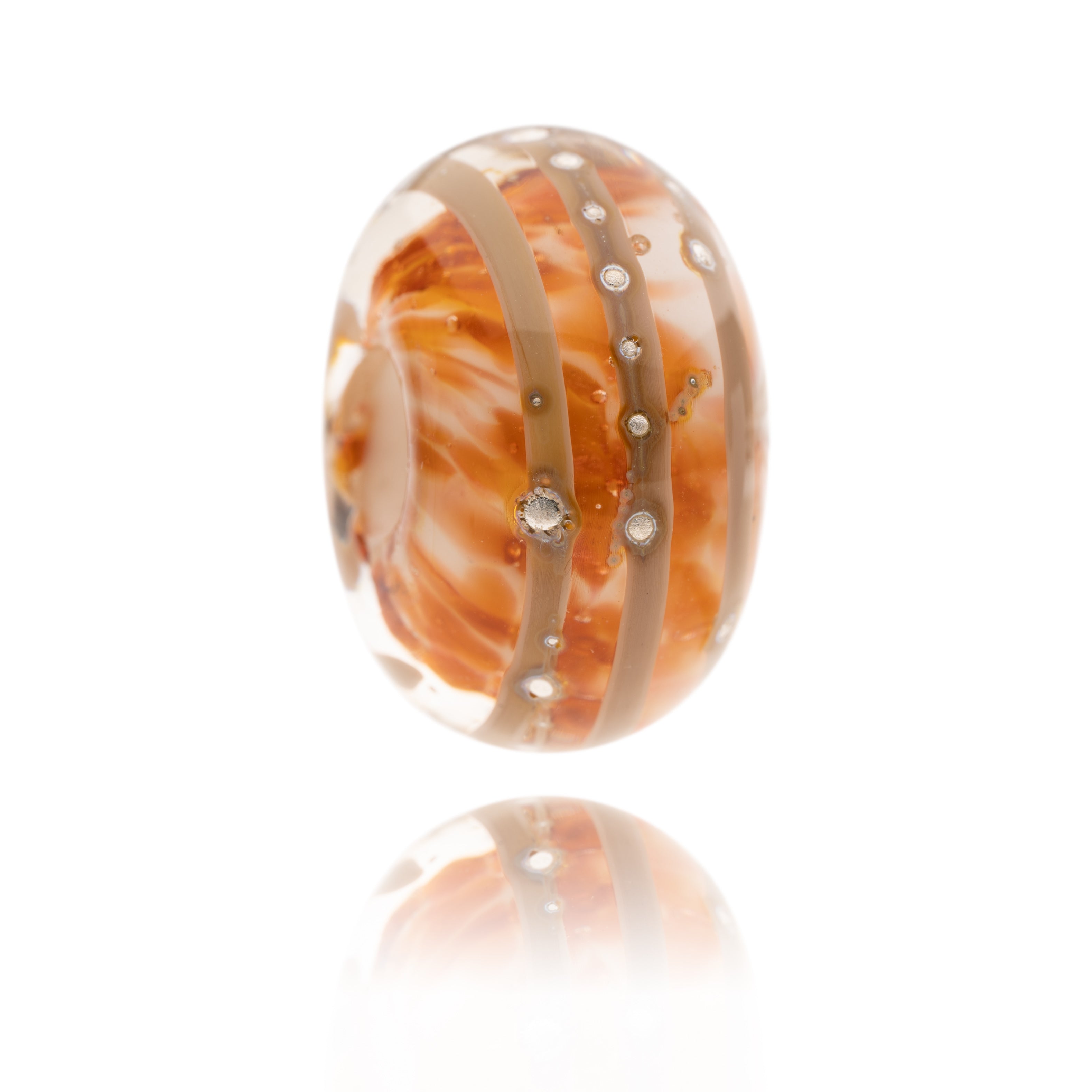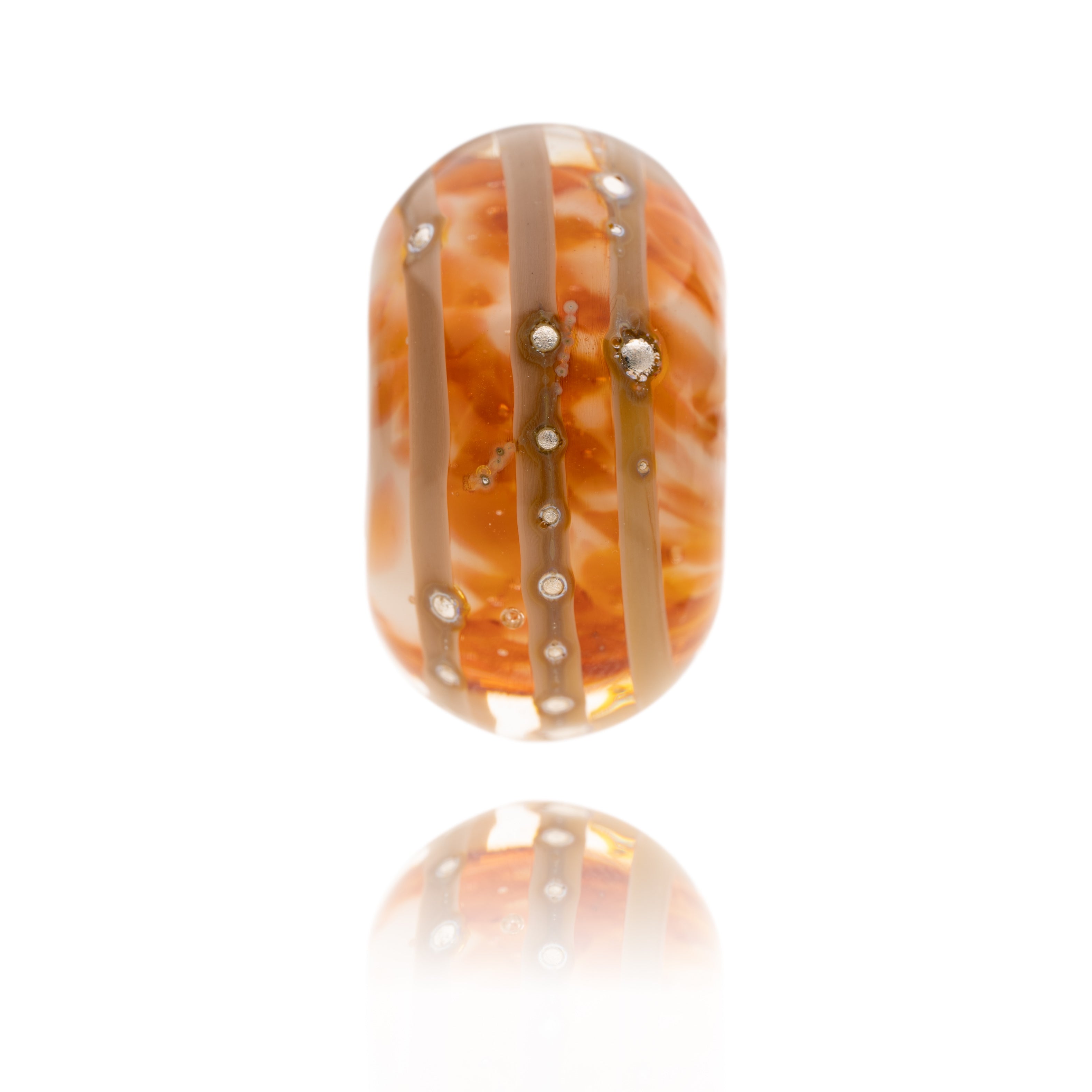 Filey Beach Bead
---
Filey is a seaside town in North Yorkshire in the borough of Scarborough. It is popular with holidaymakers and has a large 5-mile stretch of golden sandy beach. it is possible to surf Filey and is popular with other water sports such as paddle boarding and kayaking.
The colours found along the beach and the rugged coastline surrounding it inspires our Filey bead. Our bead is made in a base of white and then carefully rolled in red frit, tiny shards of glass. The red is drawn from sunsets and the reflections on the sea and sand. The bead is then encased in clear glass, which adds depth and portrays the water. The bead is then decorated in grey random lines, which capture the dramatic coastline surrounding the town. To finish, it is decorated with silver, which reflects the sunlight bouncing on the sea.
Each Nalu Bead is individually handmade so please expect there to be variations in patterns and colours, this is what makes your Nalu Bead unique.

Bead Sizes:

Standard Nalu Bead Size: width 9.5mm, diameter 16.5mm, core 4mm

Bespoke Mini Nalu Bead Size: width 8mm, diameter 14mm, core 4mm

Bespoke Core Size: 5mm suitable to fit alternative jewellery brands.

If you require your beads to be made with a bespoke option, please select this from the Bespoke Options dropdown.