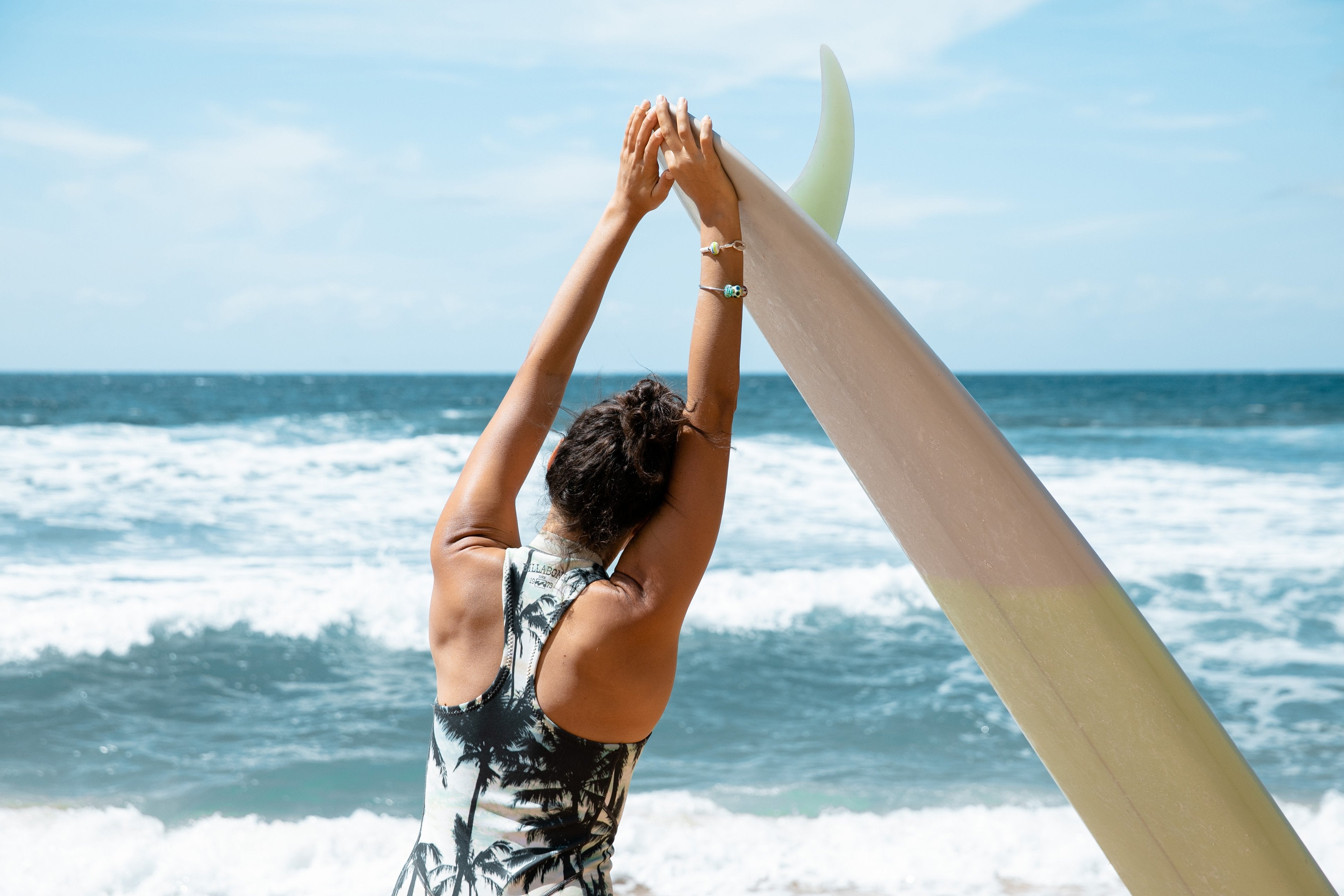 Mother Ivey's Bay Bead
---
Mother Ivey's Bay is a beautiful Northeast facing sandy beach which lies just round from Harlyn Bay in Cornwall behind Trevose head, Padstow. The beach gets its name from, mother Ivy, a local wise-women white witch from the late 1800's. At low tide there are several coves and it is popular with walkers and although not popular for surfing it is used by body boarders.

Our pretty Mother Ivey's bay bead was inspired by the shimmering water, grass headlines and sandy beach. The core of the bead is made from a speciality glass named Caribbean sea which blends tones of green. The bead is then encased in a beautiful transparent blue glass representing the blue of the sea. A thin layer of Ivory glass is then carefully wrapped around the bead, inspired by the sand and then a layer of the Caribbean sea glass which denotes colours from the grasses found on the headline. The glass is then carefully twisted to produce a swirl representing the rolling waves.


Each Nalu Bead is individually handmade so please expect there to be variations in patterns and colours, this is what makes your Nalu Bead unique.

Bead Sizes:

Standard Nalu Bead Size: width 9.5mm, diameter 16.5mm, core 4mm

Bespoke Mini Nalu Bead Size: width 8mm, diameter 14mm, core 4mm

Bespoke Core Size: 5mm suitable to fit alternative jewellery brands.

If you require your beads to be made with a bespoke option, please select this from the Bespoke Options dropdown.