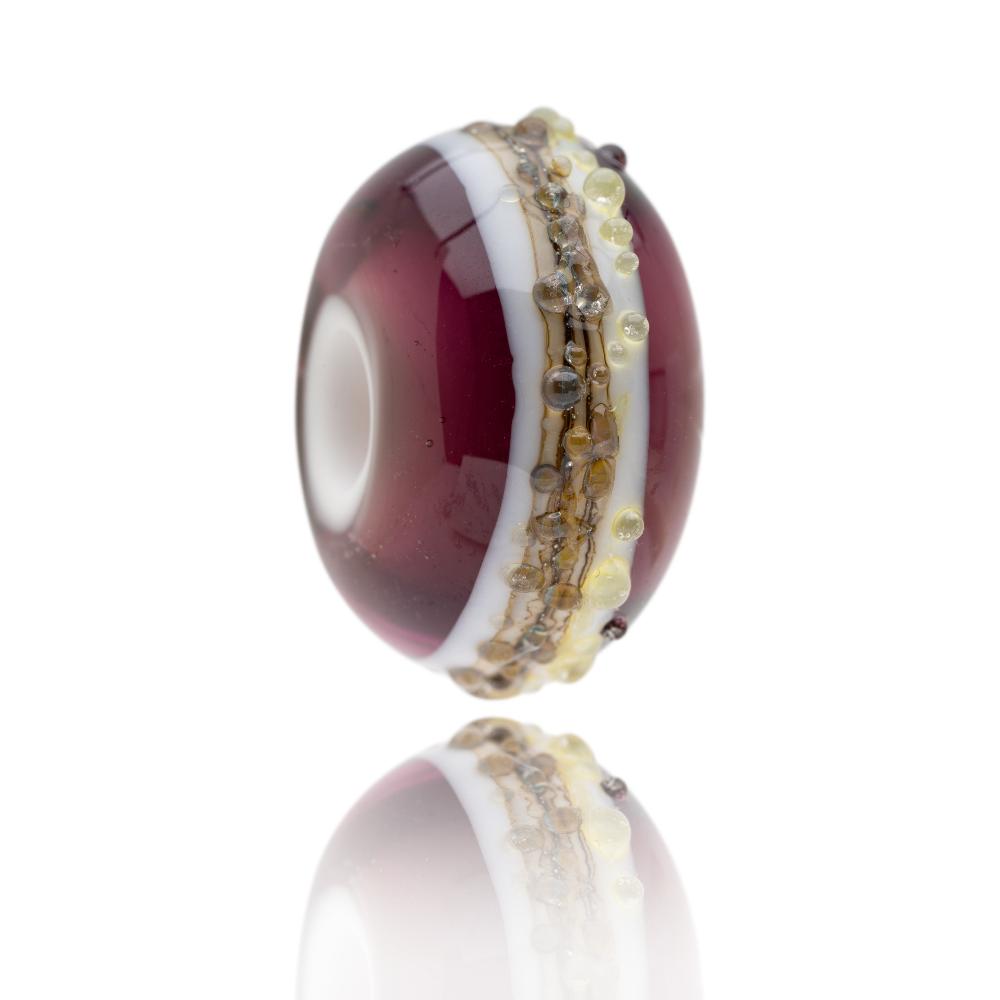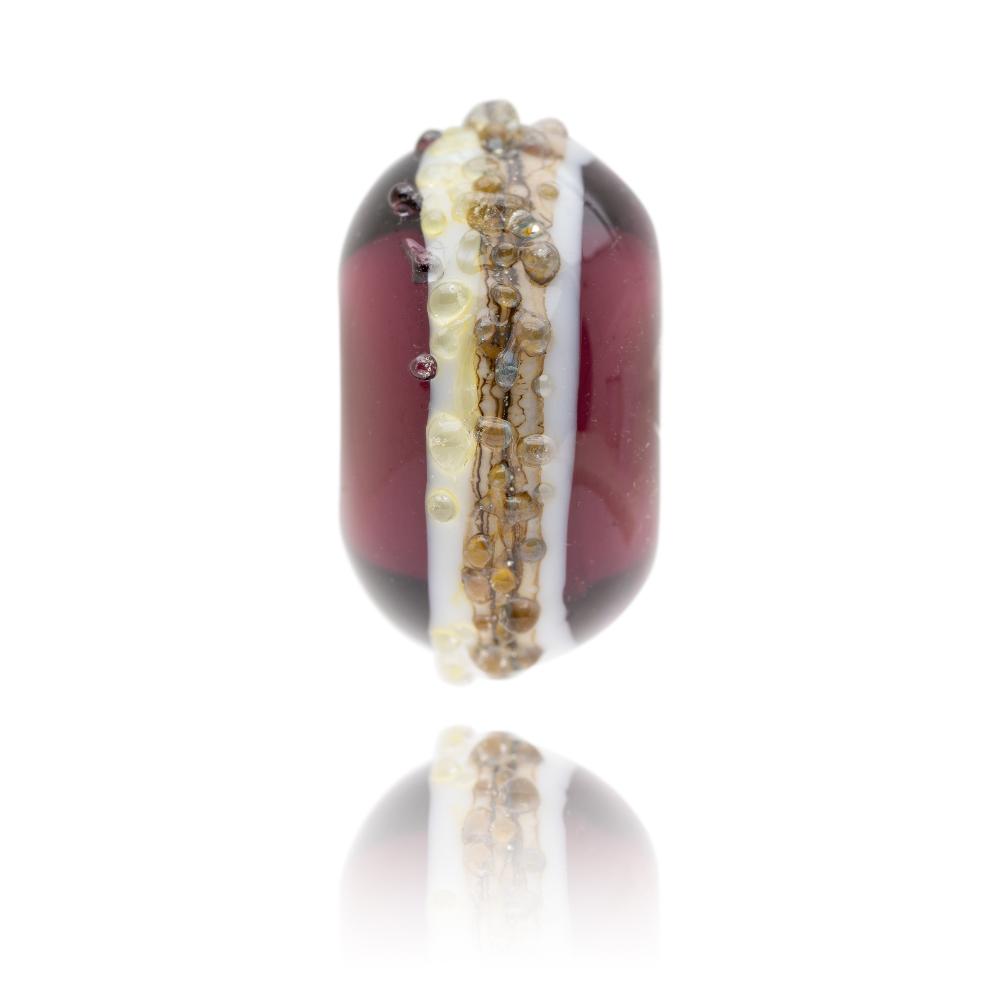 Kintyre Peninsula Bead
---
The Kintyre Peninsula is on the west coast of Scotland in the southern part of Argyll just across the water from Firth and Clyde. It is narrow and points towards Northern Ireland. It has amazing scenery and a very pretty part of Scotland to discover. It has a number of beautiful beaches and bays with sand, pebbles and rocks.
 Our Kintyre Peninsula bead is made using a core of white glass that is then encased in purple, which is inspired by the colours found in the sunset and heathland on the coastline. The bead is then decorated with a line of white, silver and crystal frit (tiny shards of glass), which represent the beautiful peaceful stretches of beaches found in the Kintyre Peninsula.
Each Nalu Bead is individually handmade so please expect there to be variations in patterns and colours, this is what makes your Nalu Bead unique.

Bead Sizes:

Standard Nalu Bead Size: width 9.5mm, diameter 16.5mm, core 4mm

Bespoke Mini Nalu Bead Size: width 8mm, diameter 14mm, core 4mm

Bespoke Core Size: 5mm suitable to fit alternative jewellery brands.

If you require your beads to be made with a bespoke option, please select this from the Bespoke Options dropdown.