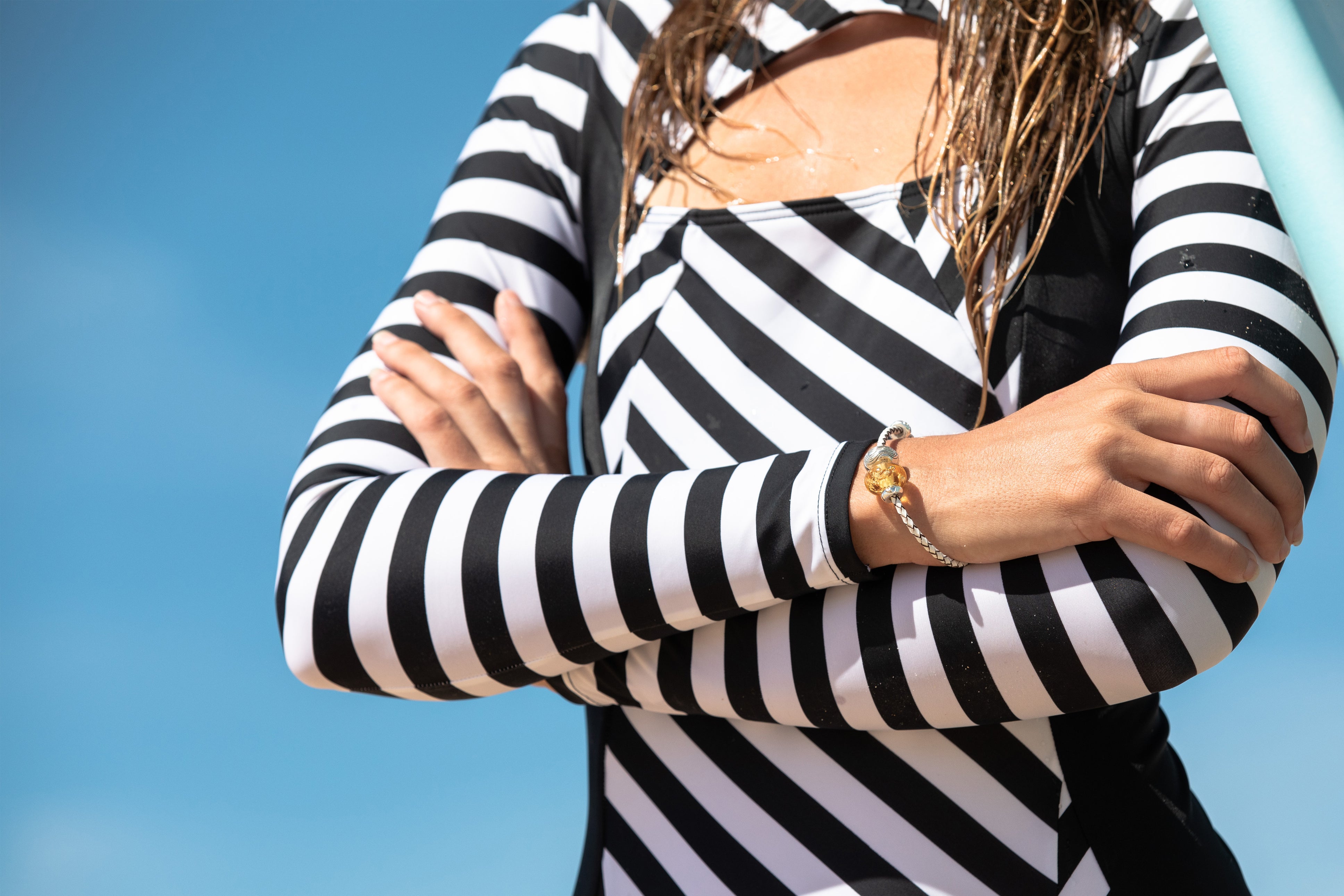 Hayling Island Bead
---
Hayling Island has over 3 miles of beach which is broken into three main beaches...West Beach, Eastoke and Beachlands Central Beaches all run into each other and are mix of sand and shingle.
Hayling Islands beaches have something for everyone from sheltered bays for sea swimming to some of the best to kayak, SUP, Kitesurf of Windsurf on. In fact,  Windsurfing was invented right here on West Beach!
Hayling Island has been a very popular request over the years so we wanted to make sure this bead was special!
We start with a small base bead in Purple Marble glass which is then encased in a very pale Baby Blue transparent glass. The bead is then wrapped with a Ivory glass stringer with a dot to join it, we then place Dark Grey onto this dot to create a little 'island'. The White stringer around the bead represents the beach surrounding Hayling which has been decorated with Black glass 'groynes'.
Each Nalu Bead is individually handmade so please expect there to be variations in patterns and colours, this is what makes your Nalu Bead unique.

Bead Sizes:

Standard Nalu Bead Size: width 9.5mm, diameter 16.5mm, core 4mm

Bespoke Mini Nalu Bead Size: width 8mm, diameter 14mm, core 4mm

Bespoke Core Size: 5mm suitable to fit alternative jewellery brands.

If you require your beads to be made with a bespoke option, please select this from the Bespoke Options dropdown.