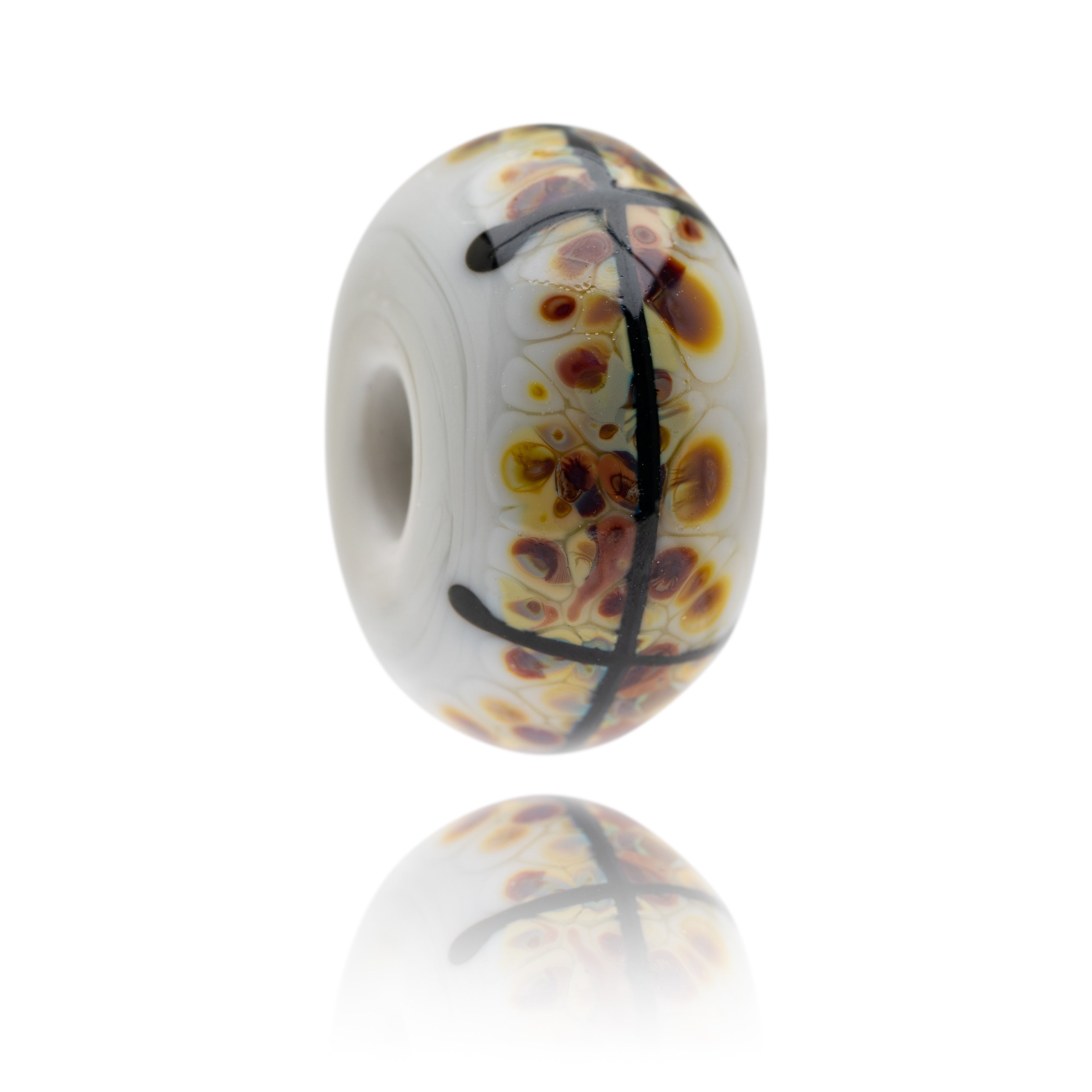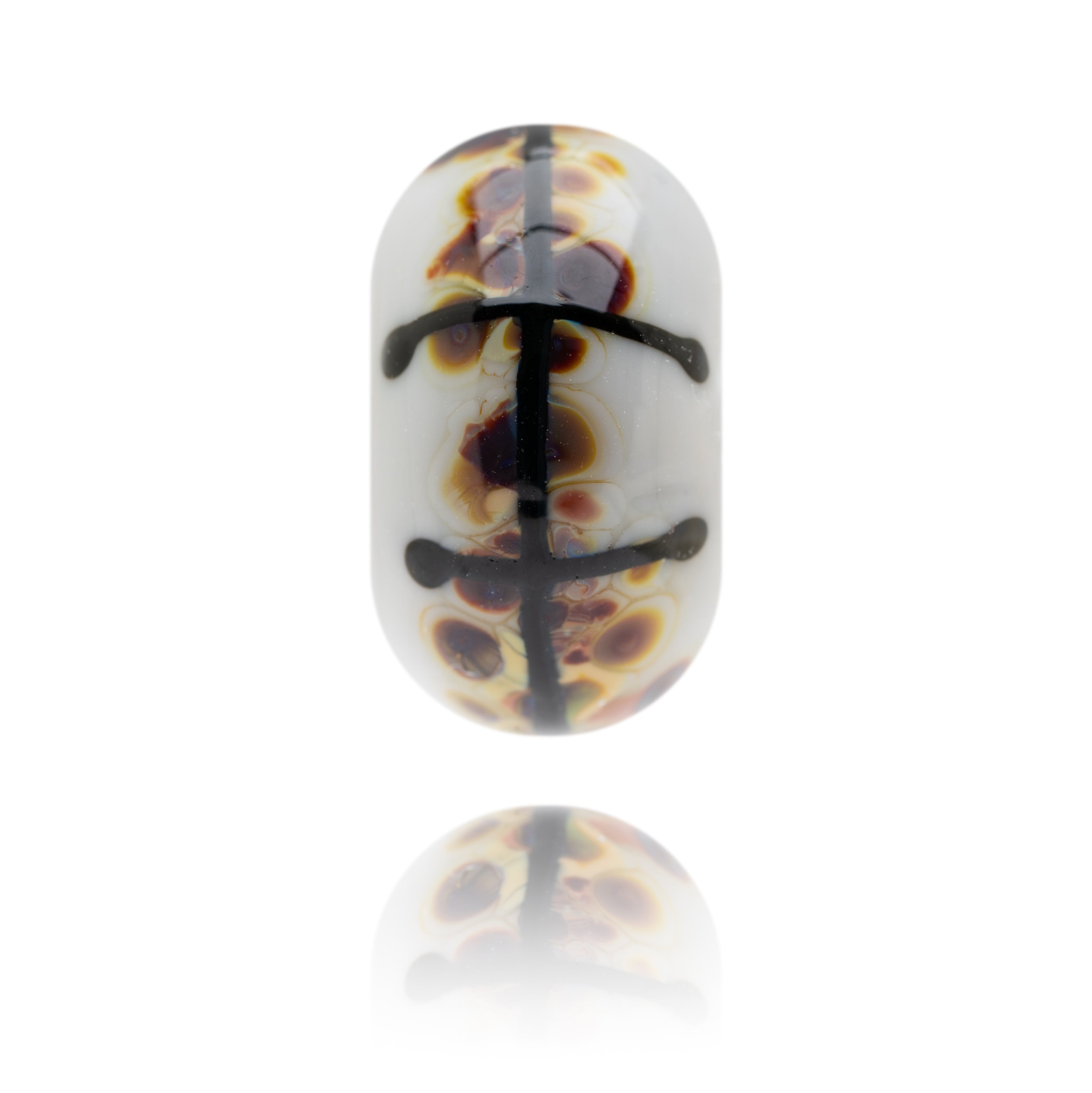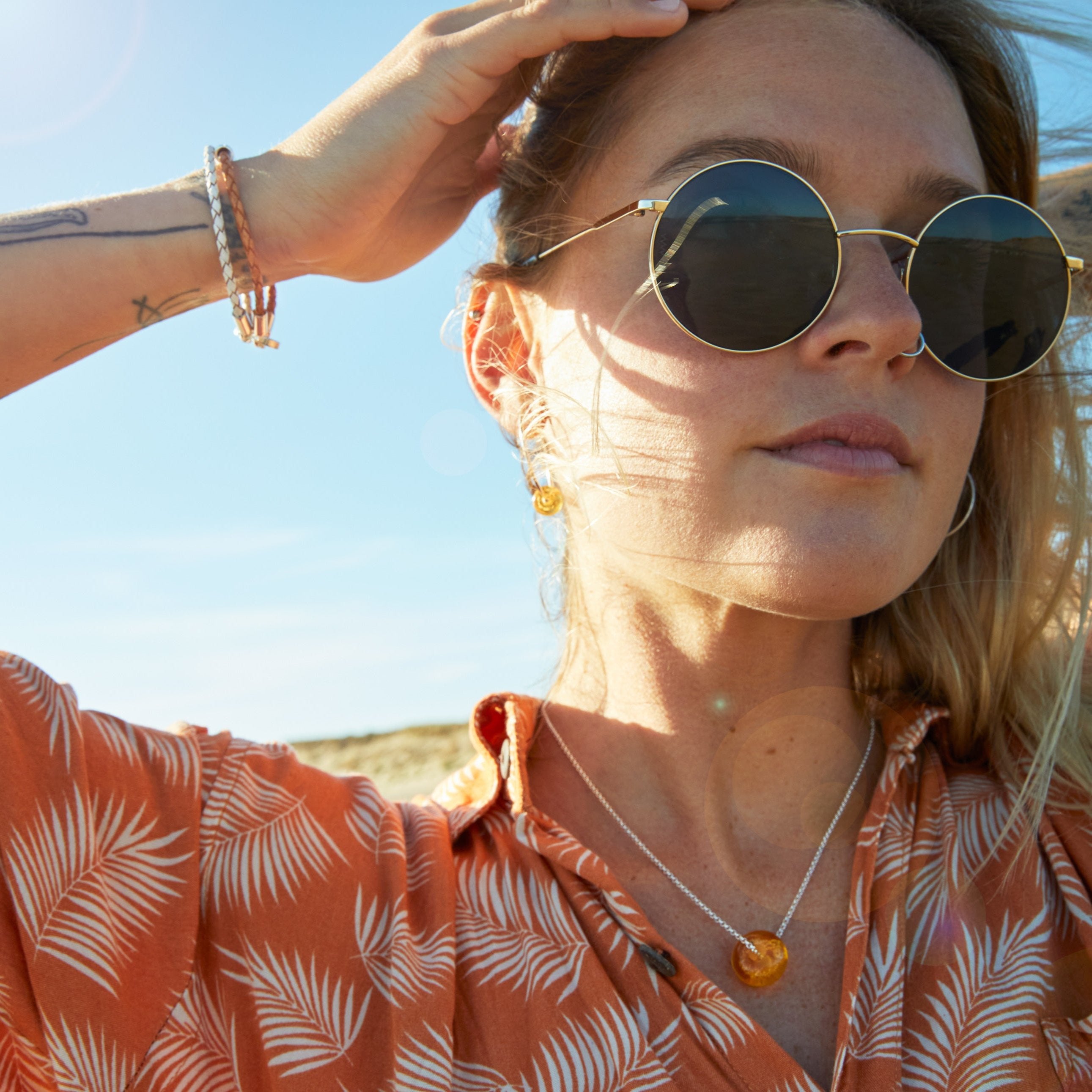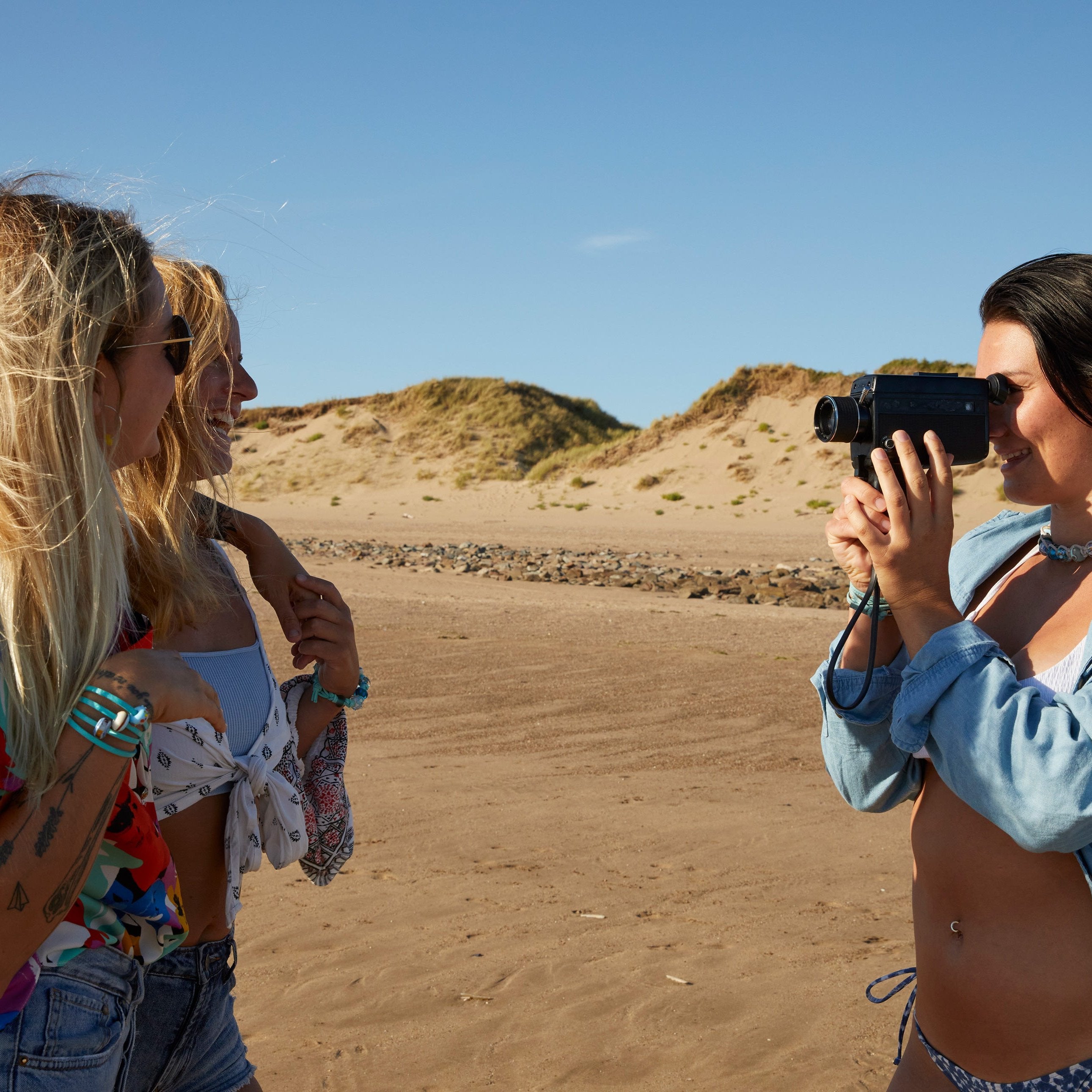 Bridlington Beach Bead
---
Bridlington Beach in Yorkshire consists of two beaches...North Beach and South Beach which are separated by its bustling harbour. The North Beach has a long stretch of shingle and sand backed by a wide promenade.  The South Beach has a vast stretch of sea and sand with incredible views. Bridlington's beaches have everything you would expect from a fabulous seaside resort.
Inspired by the shingle sand beach, we used a pale grey glass which is then decorated on the surface with brown glass shards which we have melted in. These create unique patterns on the surface of the bead representing the colours of this seaside town. The lines lines represent the groynes jutting out into the sea along the beach.
Each Nalu Bead is individually handmade so please expect there to be variations in patterns and colours, this is what makes your Nalu Bead unique.

Bead Sizes:

Standard Nalu Bead Size: width 9.5mm, diameter 16.5mm, core 4mm

Bespoke Mini Nalu Bead Size: width 8mm, diameter 14mm, core 4mm

Bespoke Core Size: 5mm suitable to fit alternative jewellery brands.

If you require your beads to be made with a bespoke option, please select this from the Bespoke Options dropdown.