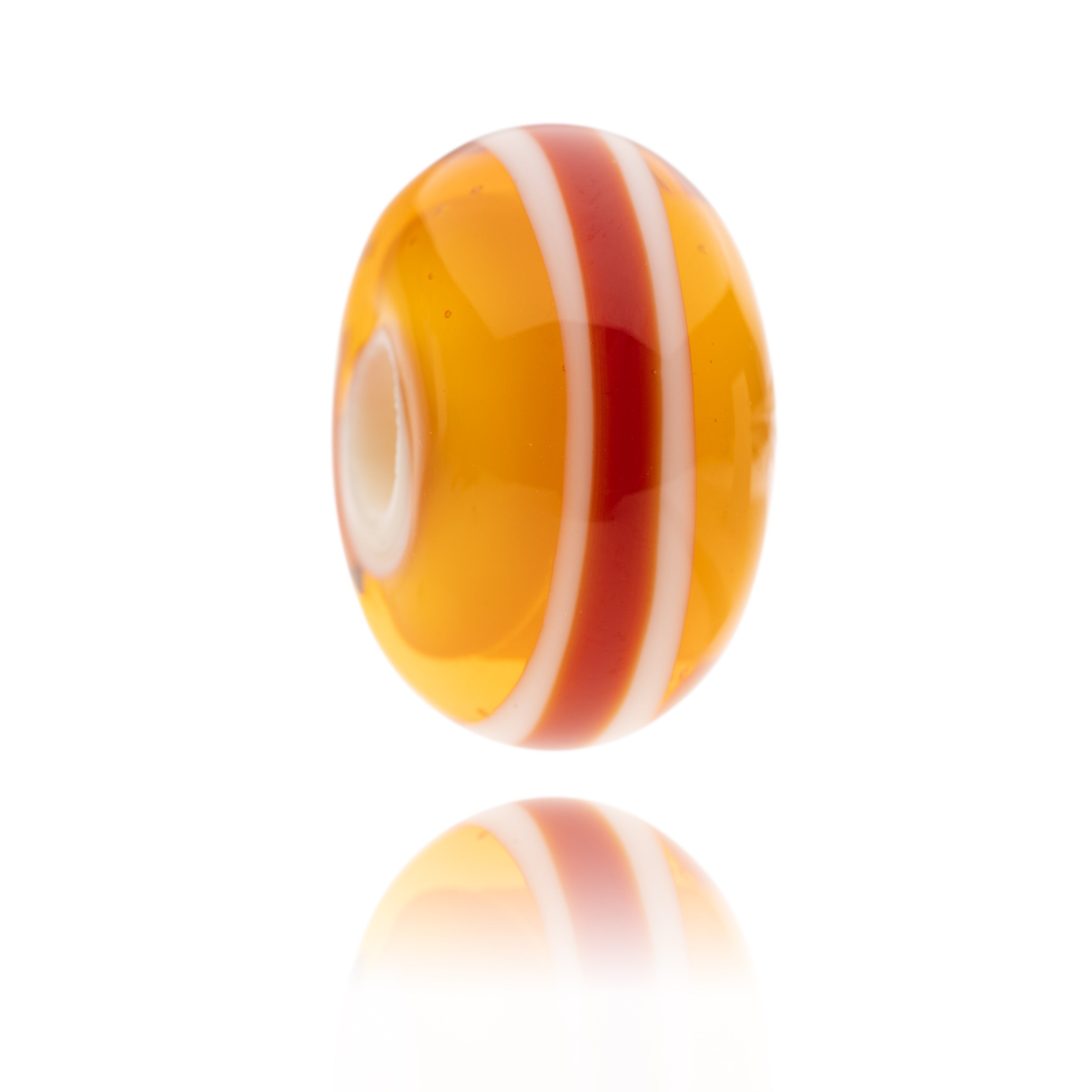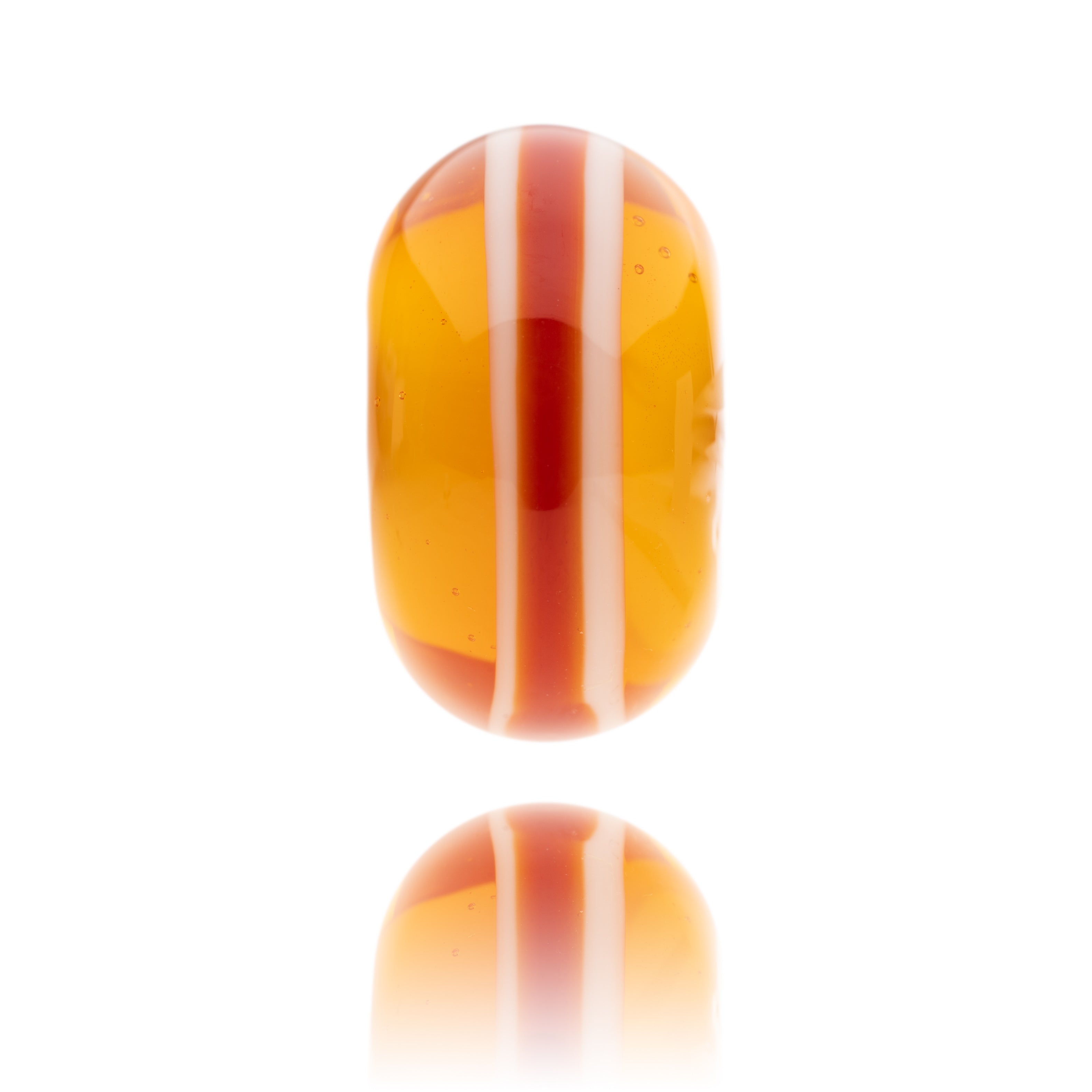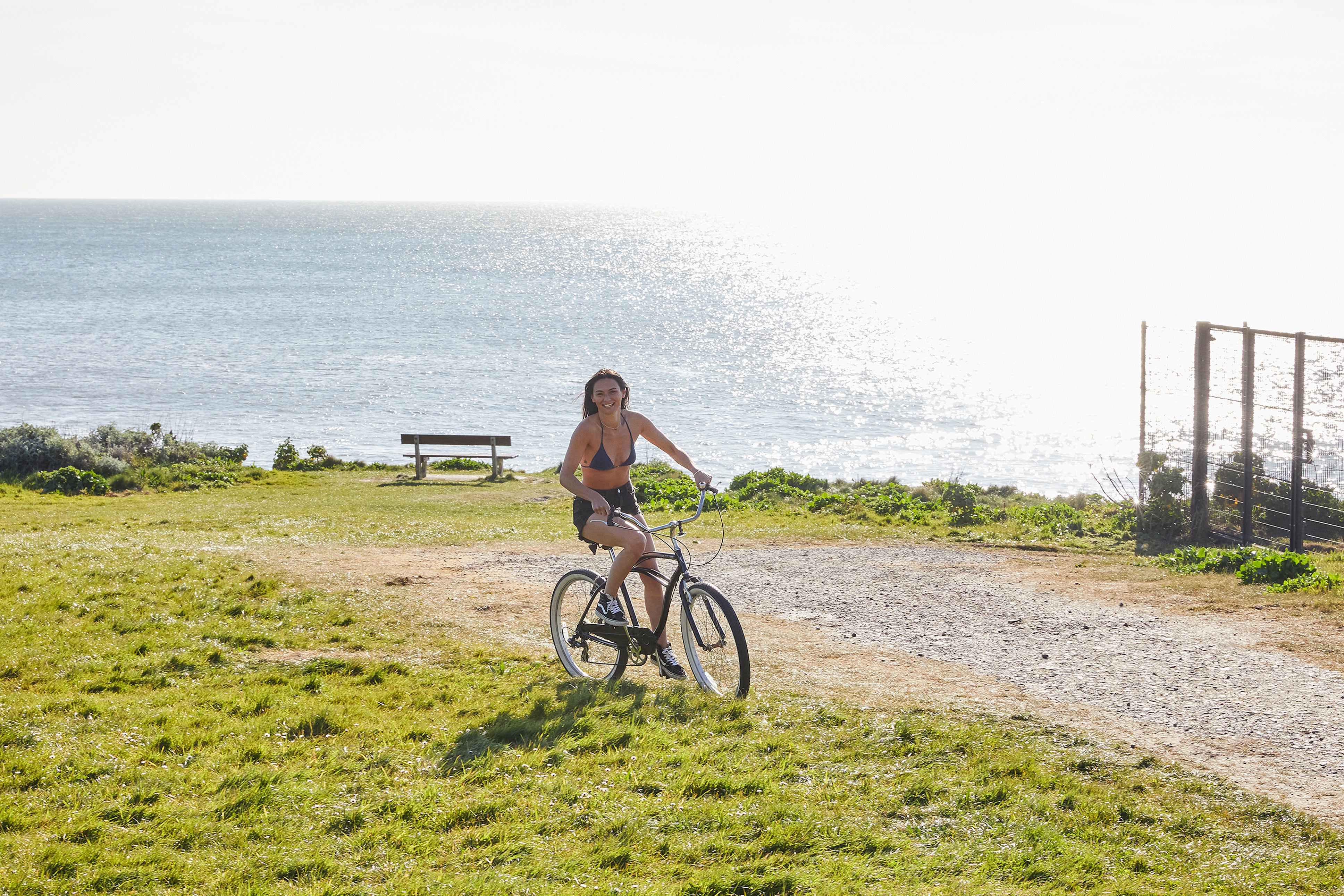 Robin Hood's Bay Bead
---
Robin's Hood's bay is a fishing village in the North Yorkshire Moors; it sits between Whitby and Scarborough. It is a beautiful sandy beach and is popular with families; there are plenty of rock pools and fossils to discover. Robin Hood's Bay is an exposed reef break with reliable surf.
The inspiration behind the bead is from the colours found along the coastline of Robin Hood's Bay. The bead is made in a light ivory glass and encased in Amber to represent the beautiful golden sand and the colour of the fishing cottages scattered along the coastline. A thin line of red glass is placed around the bead to represent the red bricks on the roofs.
Each Nalu Bead is individually handmade so please expect there to be variations in patterns and colours, this is what makes your Nalu Bead unique.

Bead Sizes:

Standard Nalu Bead Size: width 9.5mm, diameter 16.5mm, core 4mm

Bespoke Mini Nalu Bead Size: width 8mm, diameter 14mm, core 4mm

Bespoke Core Size: 5mm suitable to fit alternative jewellery brands.

If you require your beads to be made with a bespoke option, please select this from the Bespoke Options dropdown.