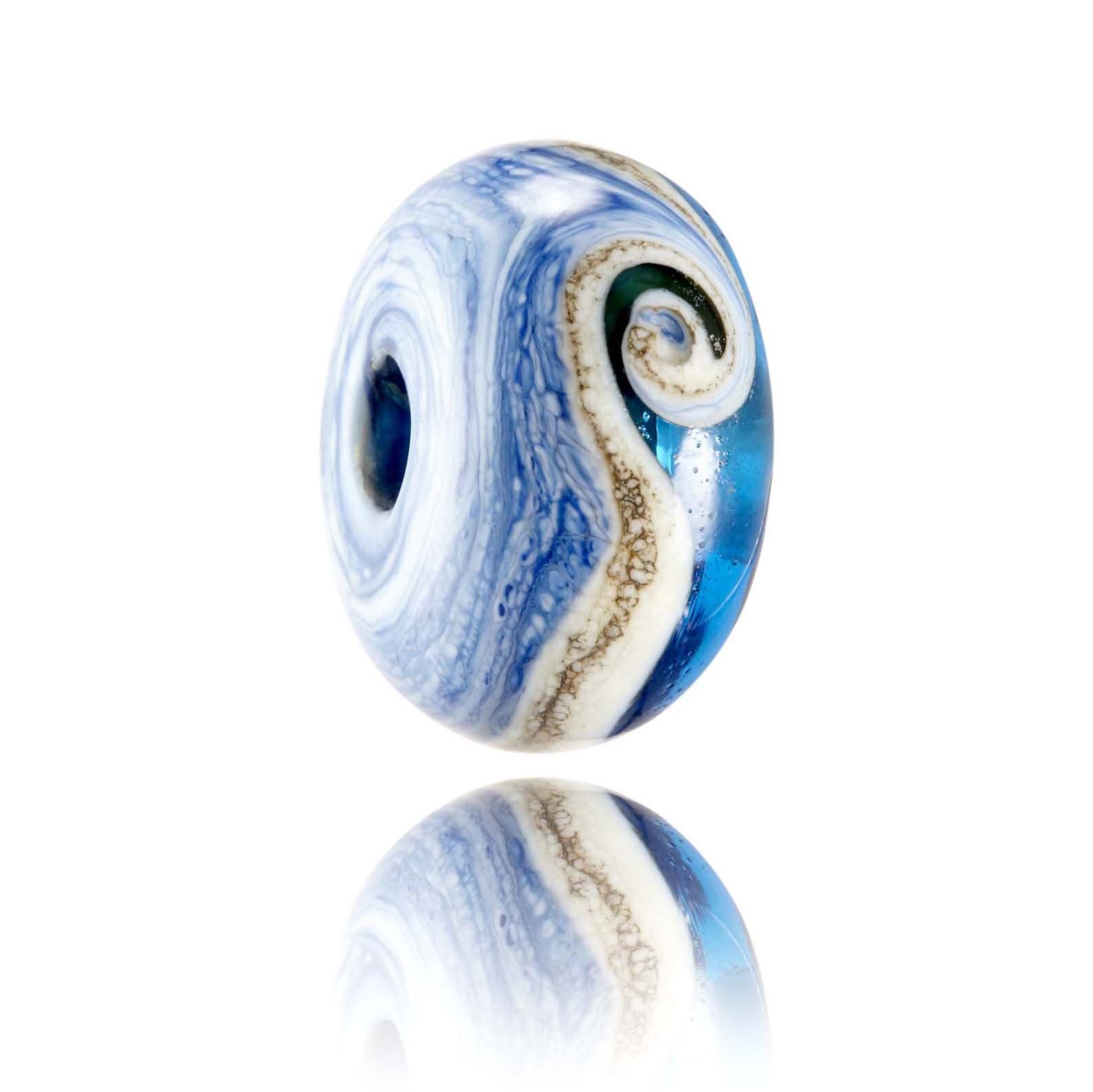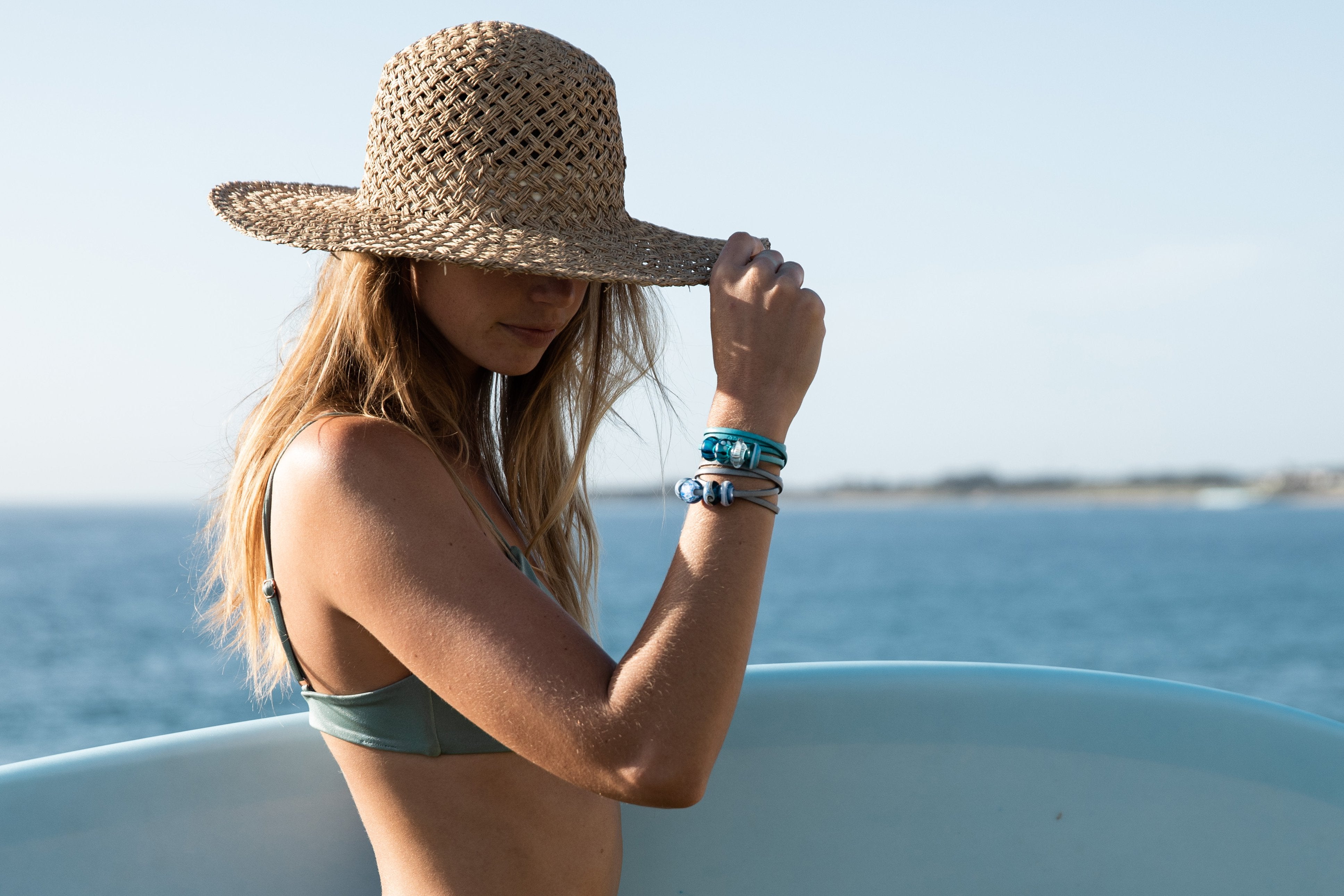 Poldhu Cove Bead
---
Poldhu Cove, also know as Black Pool Cove, is a popular little sandy beach on the Lizard Peninsula in Cornwall which is owned by the National Trust. You'll find the best waves here at high tide. Why not stroll along Angrouse Cliff to the monument dedicated to the inventor Maconi, who sent the first wireless signal, or perhaps a pleasant game of golf on the beautiful Mullion Golf course.

The rolling waves that wash onto the sands of Poldhu Cove were the biggest inspiration behind this bead. Half the bead is made with the Ivory Lapis speciality glass from Murano whist the other half we used translucent Aqua. A stringer of glass mixed with silver leaf is then wrapped around the middle of the bead finished with a twist in the middle creating a tumbling wave shape.


Each Nalu Bead is individually handmade so please expect there to be variations in patterns and colours, this is what makes your Nalu Bead unique.

Bead Sizes:

Standard Nalu Bead Size: width 9.5mm, diameter 16.5mm, core 4mm

Bespoke Mini Nalu Bead Size: width 8mm, diameter 14mm, core 4mm

Bespoke Core Size: 5mm suitable to fit alternative jewellery brands.

If you require your beads to be made with a bespoke option, please select this from the Bespoke Options dropdown.