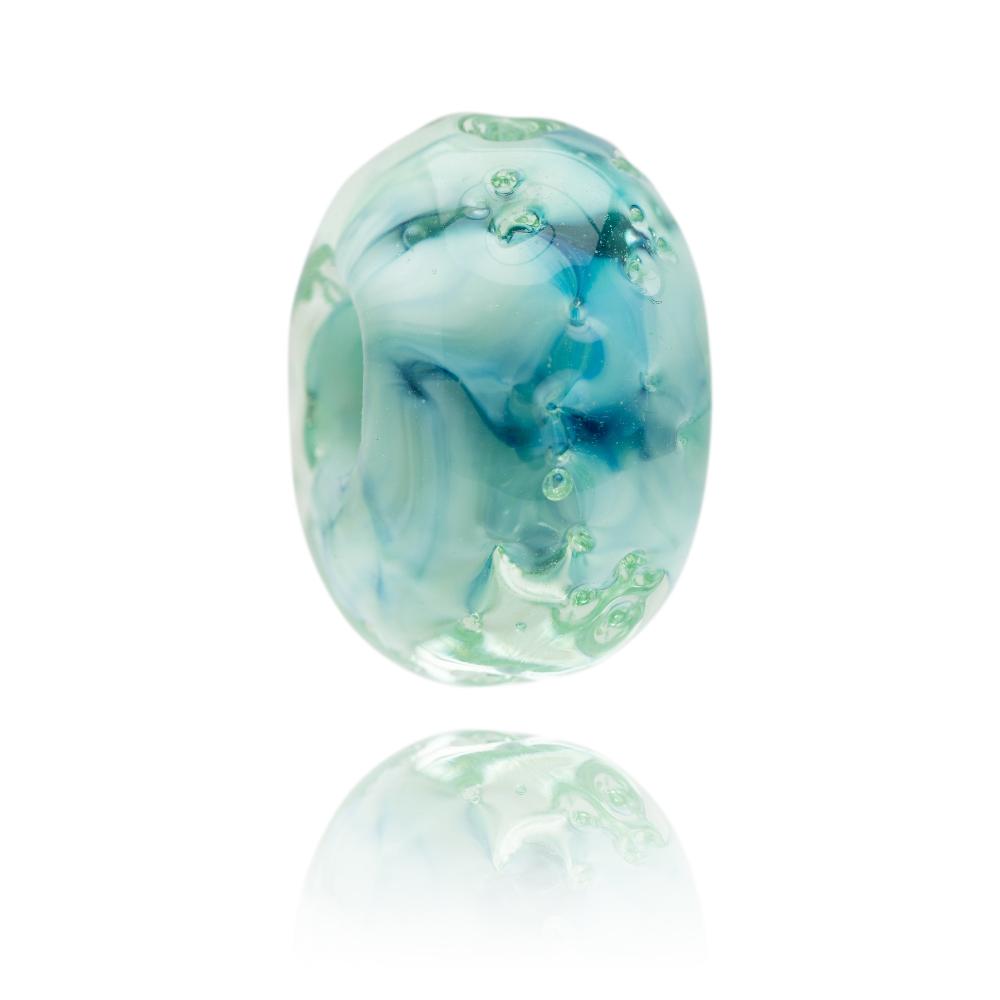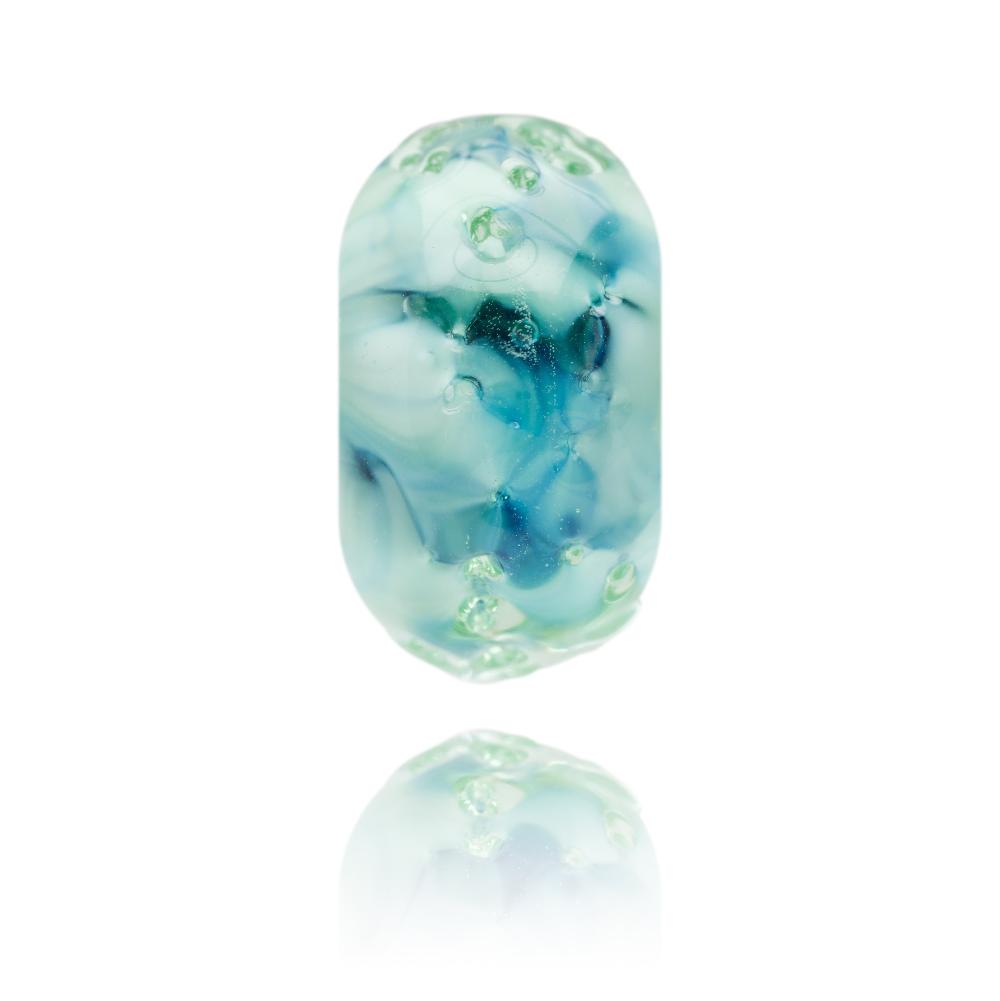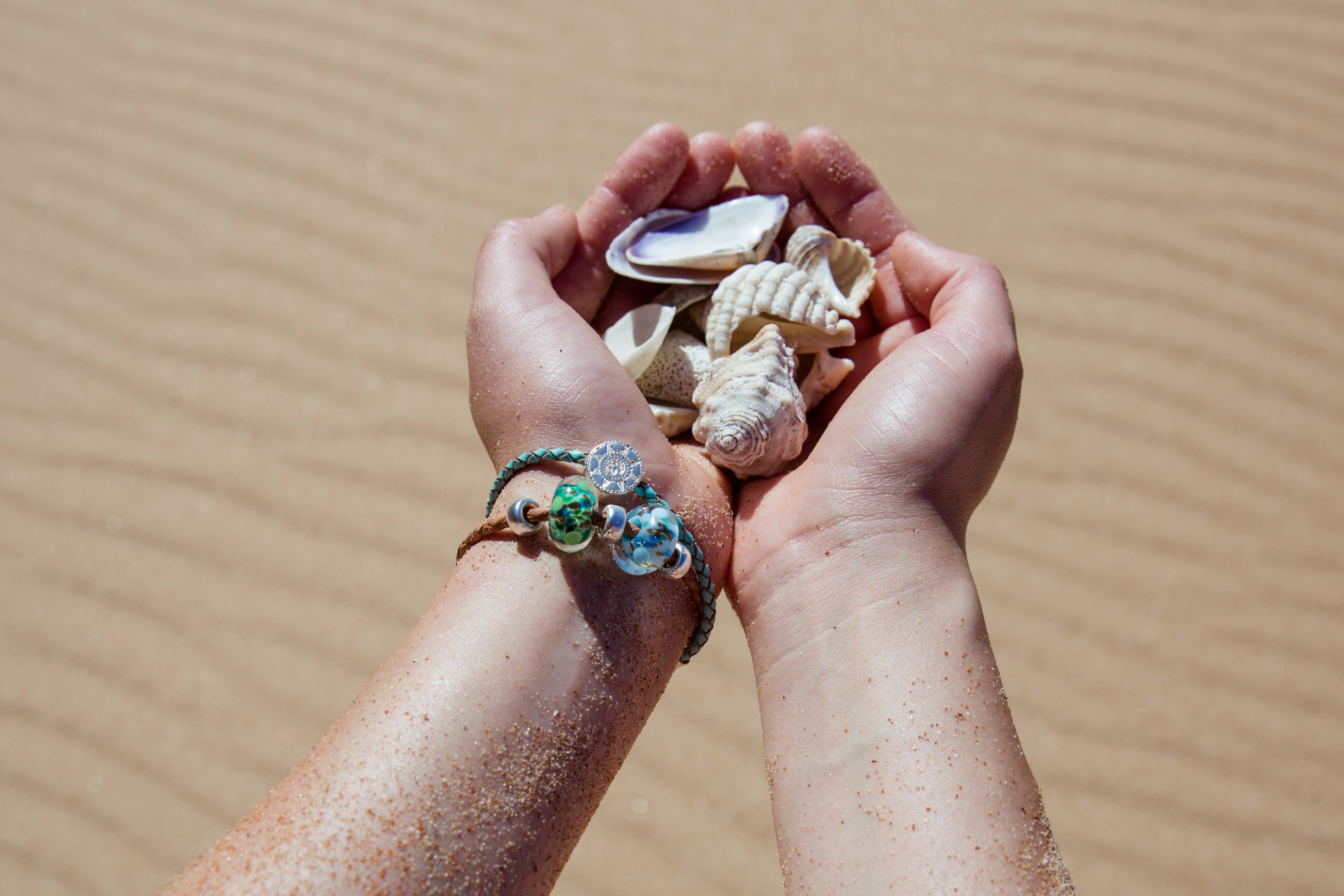 Holkham Beach Bead
---
Holkham Beach is one of Norfolks gems with miles of golden sand, backed by grassy dunes and pinewoods. The Nature Reserve at Holkham is home to large flocks of wintering birds with a vast dune system teaming with wildlife.
Inspired by the golden sands, grassy dunes, swaying pines and reflections of blue skies. This bead has been made with a swirling core of greens and blues which is then encased with a transparent emerald glass. The beads is then rolled over our pin frog tool which molten to create unique little dimples on the surface of the bead. This gives the bead a watery effect and creates shadows below the surface.
Each Nalu Bead is individually handmade so please expect there to be variations in patterns and colours, this is what makes your Nalu Bead unique.

Bead Sizes:

Standard Nalu Bead Size: width 9.5mm, diameter 16.5mm, core 4mm

Bespoke Mini Nalu Bead Size: width 8mm, diameter 14mm, core 4mm

Bespoke Core Size: 5mm suitable to fit alternative jewellery brands.

If you require your beads to be made with a bespoke option, please select this from the Bespoke Options dropdown.