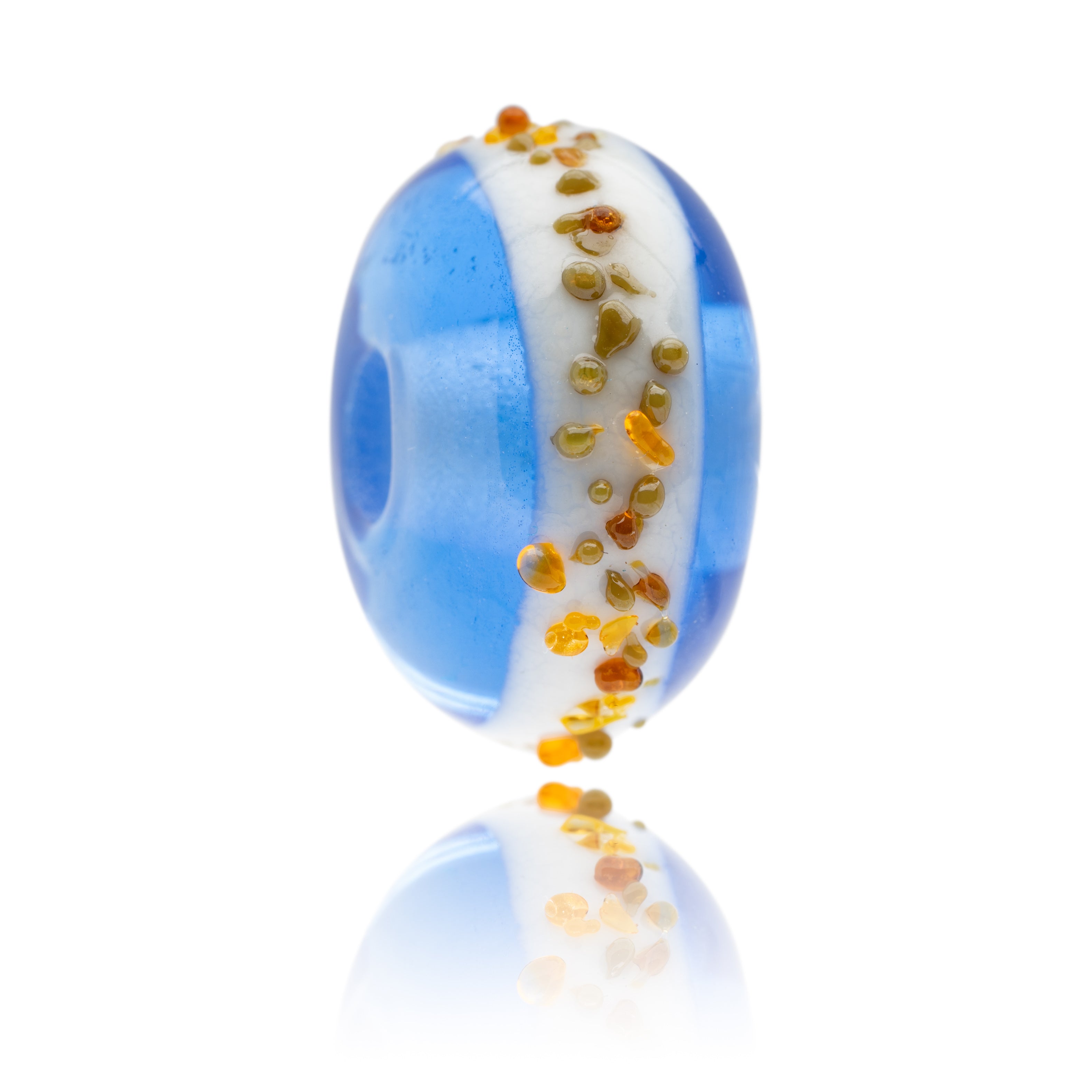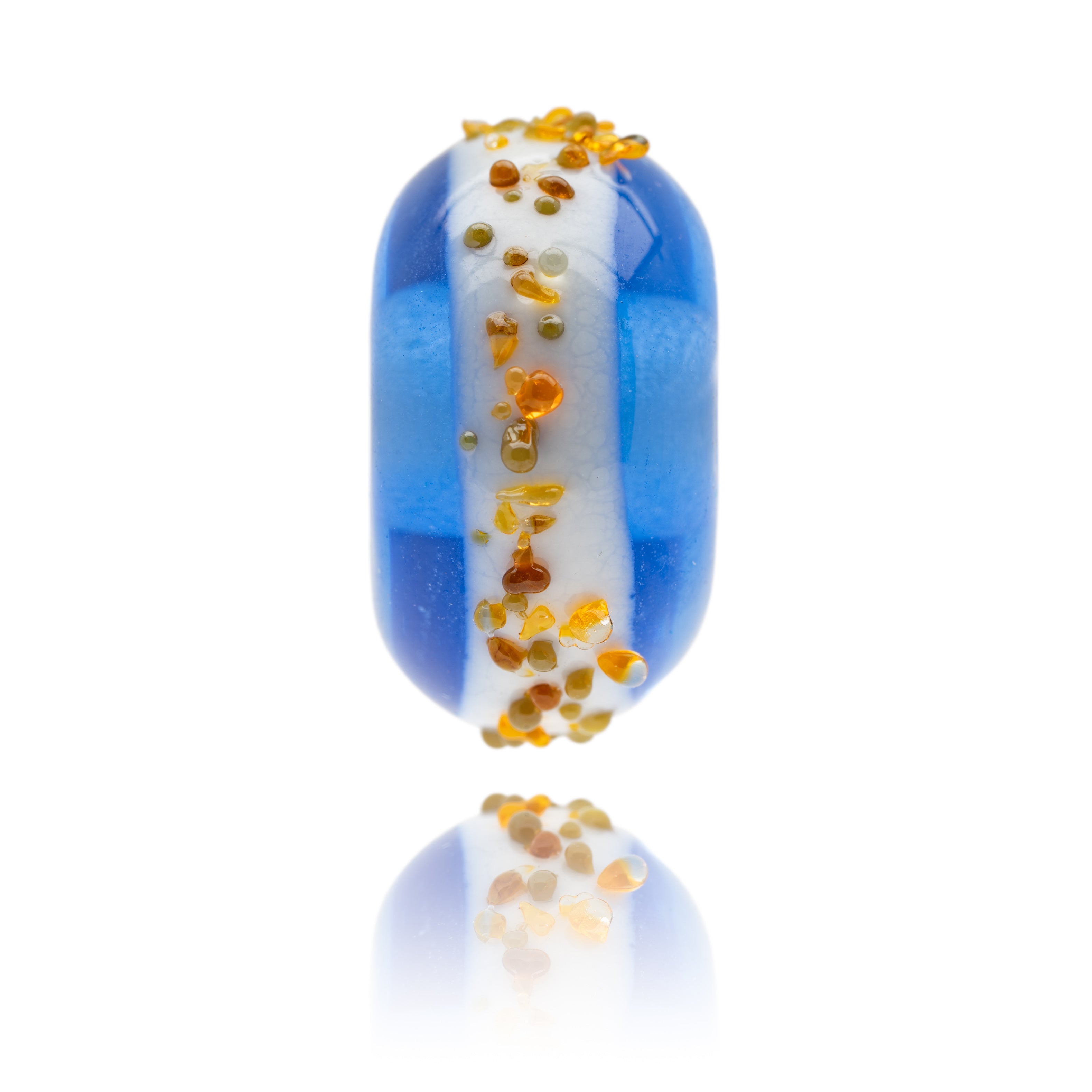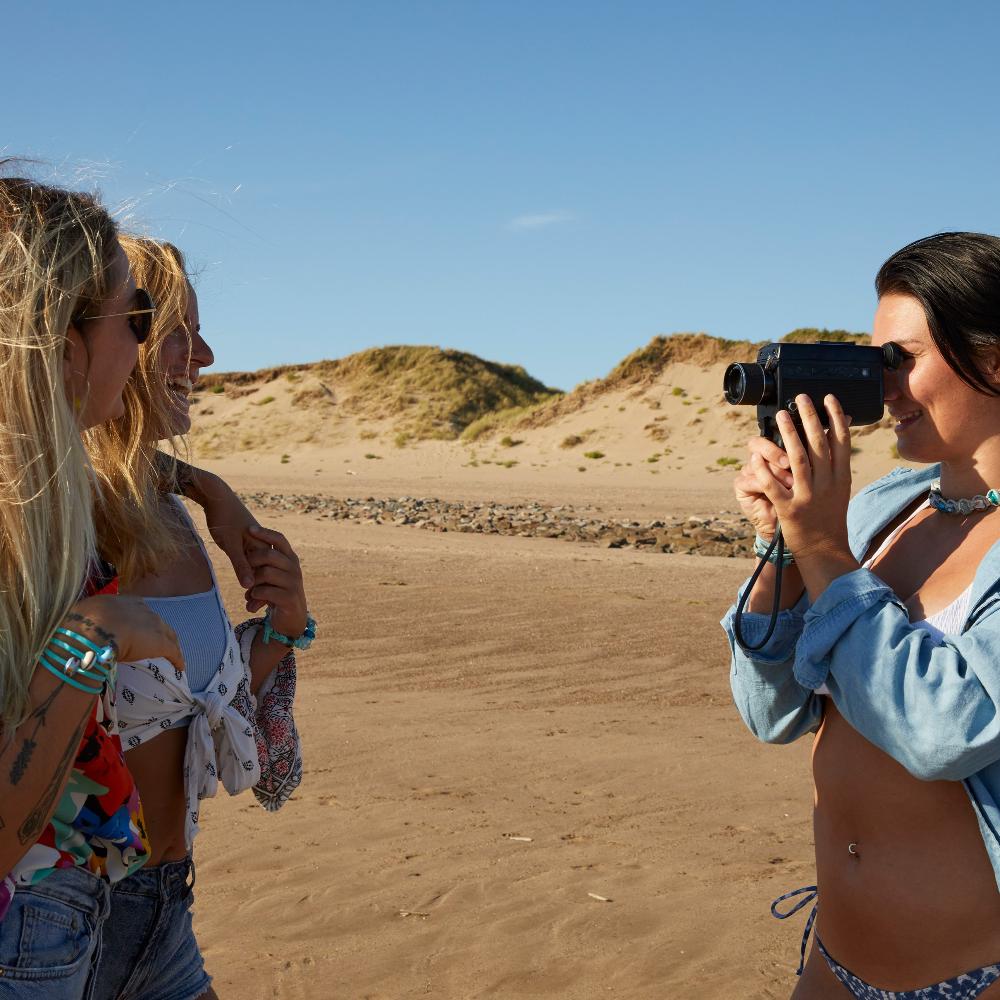 Druridge Bay Bead
---
Druridge Bay is a 7-mile long bay in Northumberland and the unspoilt coastline stretches from Amble to Cresswell.  It is a golden sandy beach with sand dunes, pools and it is surrounded by meadow and woodland, Druridge Bay Country Park. It is popular with outdoor activities including paddling and surfing.
Our Druridge Bay bead has been created using a pretty transparent blue glass, which represents the sea and sky on a summer's day. The bead is then wrapped in a light ivory glass to portray the long stretch of golden sand. The bead is then decorated in a handmade frit (tiny shards of glass) the colours within this frit represent the colours found within the grasses along the dunes and coastline.
Each Nalu Bead is individually handmade so please expect there to be variations in patterns and colours, this is what makes your Nalu Bead unique.

Bead Sizes:

Standard Nalu Bead Size: width 9.5mm, diameter 16.5mm, core 4mm

Bespoke Mini Nalu Bead Size: width 8mm, diameter 14mm, core 4mm

Bespoke Core Size: 5mm suitable to fit alternative jewellery brands.

If you require your beads to be made with a bespoke option, please select this from the Bespoke Options dropdown.