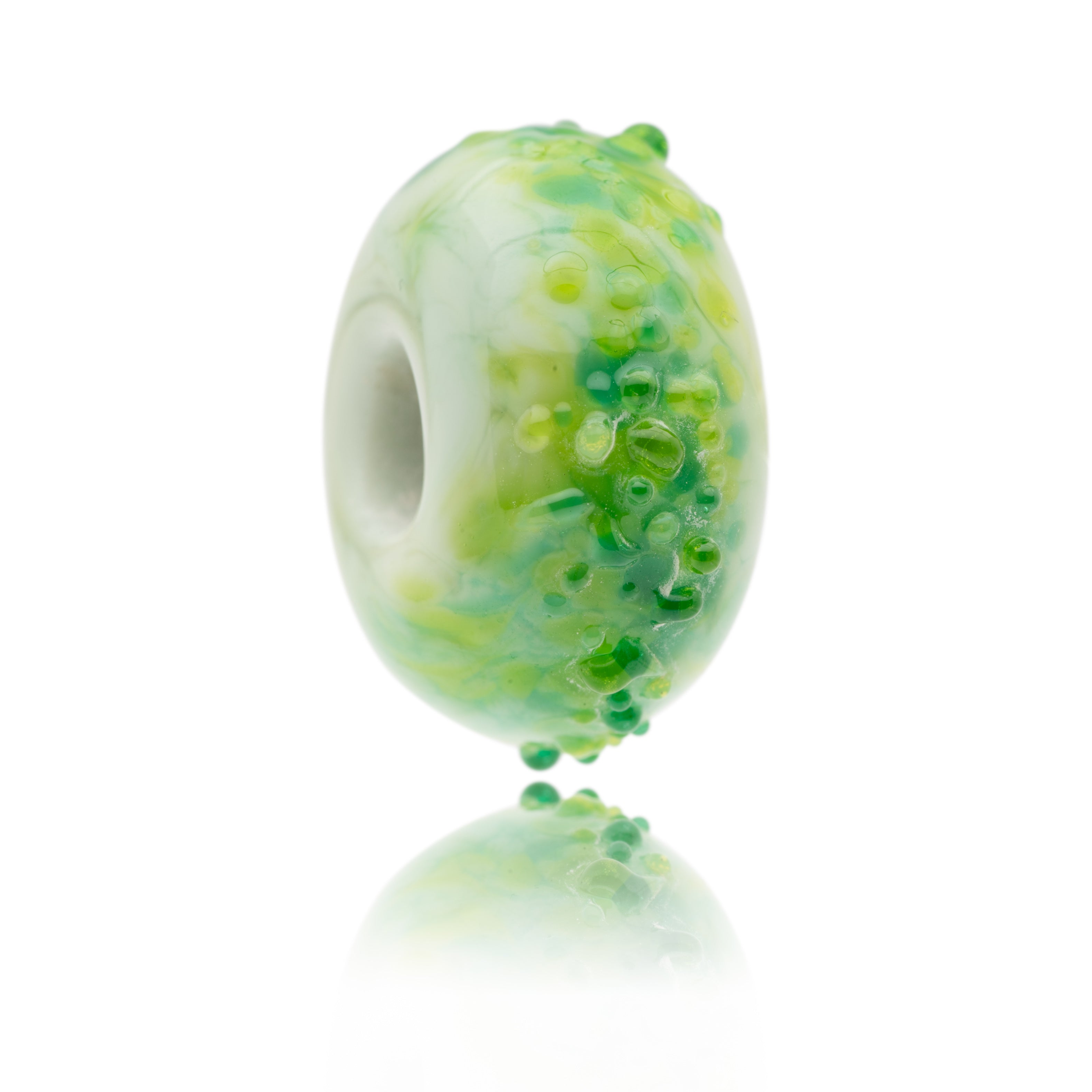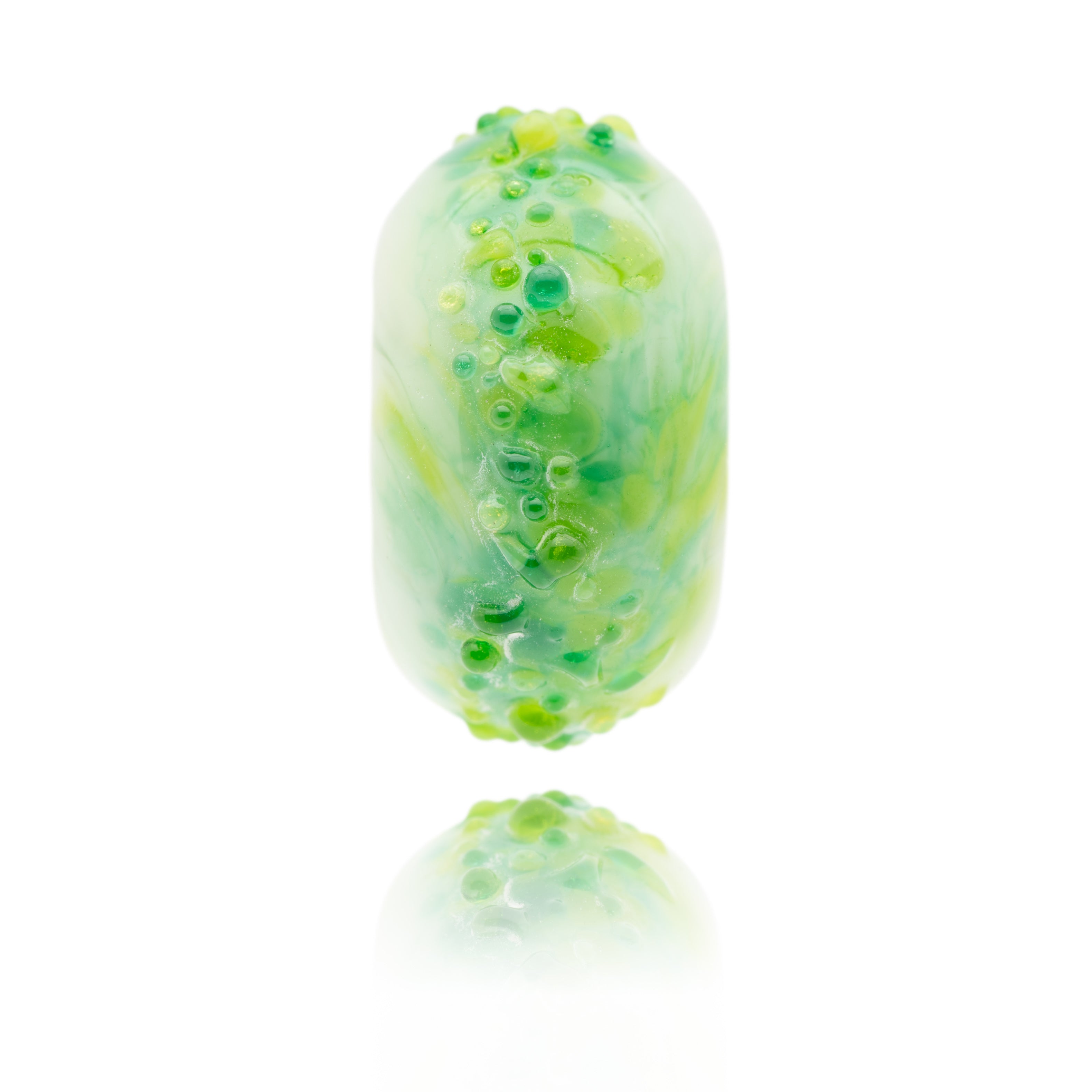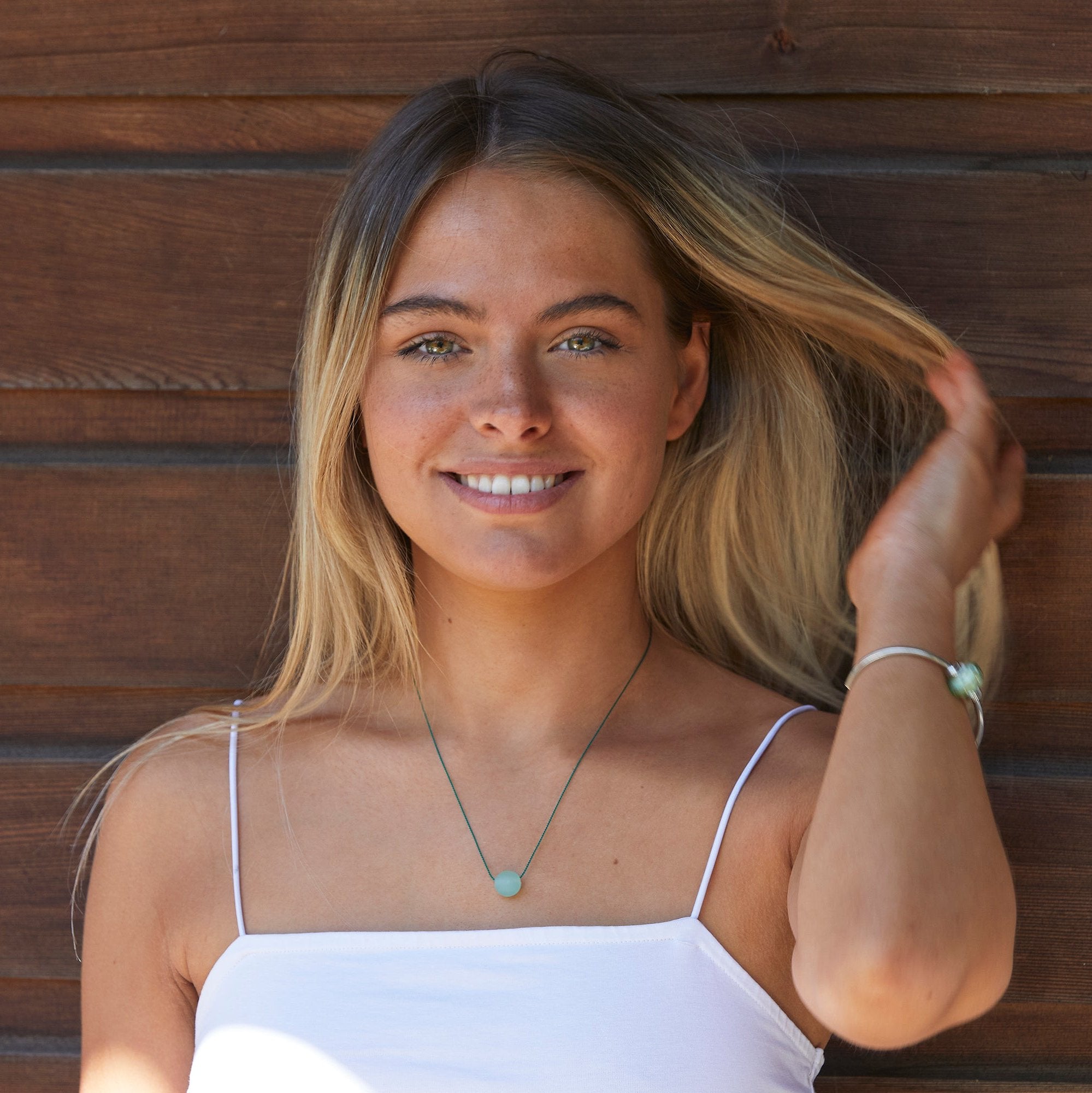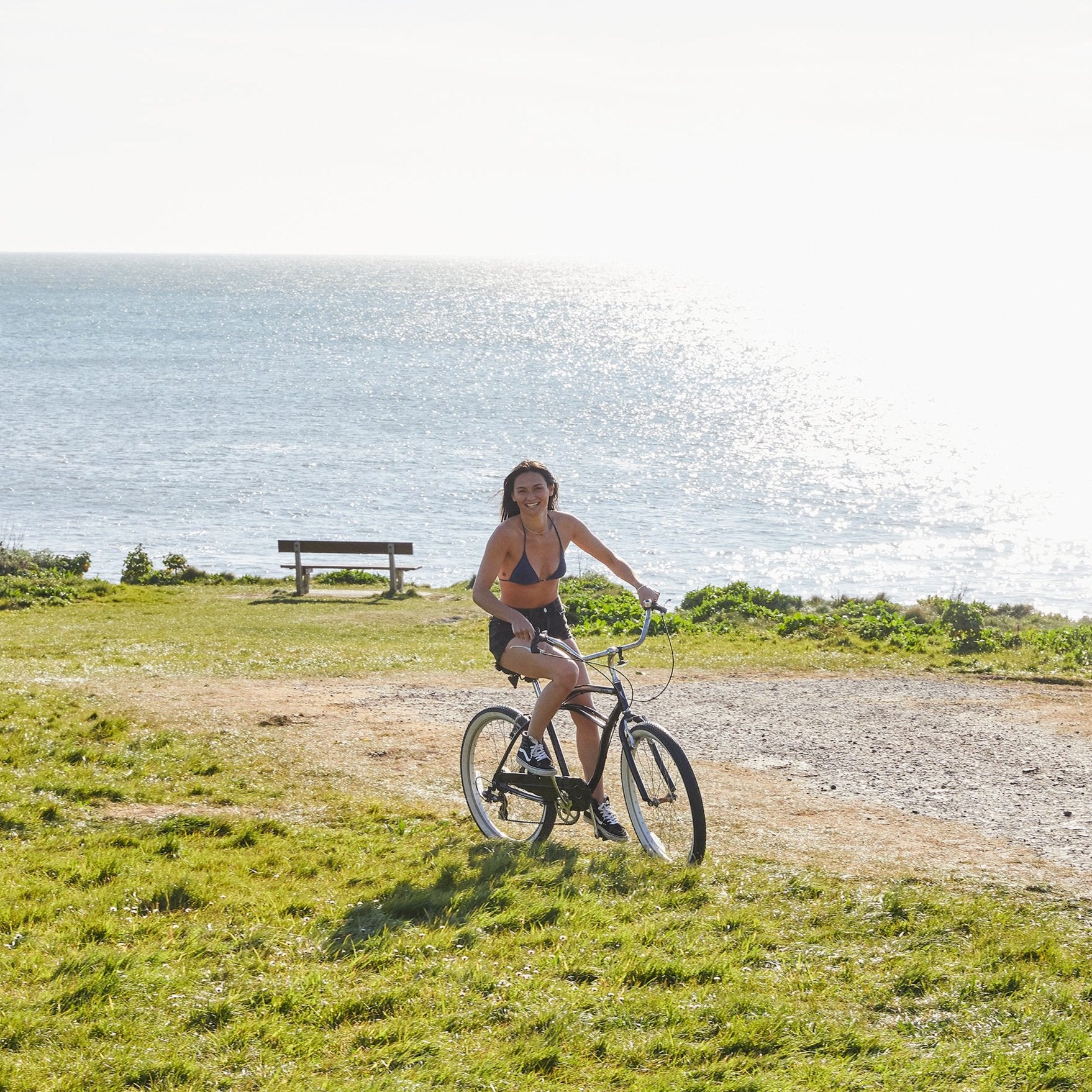 Ballybunion, County Kerry Bead
---
Ballybunion is a coastal town and seaside resort in County Kerry. It is a picturesque village that attracts families and holidaymakers. It has long stretches of sandy beaches which are good for walking, swimming and surfing. the beaches are surrounded by rocky headline, cliffs, caves and also the ruins of the castle.
Its beautiful scenery inspires our Ballybunion bead. We have used a speciality glass called dirty martini as a base this colour was used to portray the colour found within the headland. The bead is then decorated in a handmade frit (tiny shards of coloured glass) that have been heated to a high temperature and melted into the base bead. These colours capture the different hues of green found within Ballybunion.  The bead is then rolled again in the frit and left protruding. The bead is then tumbled to give it a beautiful matt finish.
Each Nalu Bead is individually handmade so please expect there to be variations in patterns and colours, this is what makes your Nalu Bead unique.

Bead Sizes:

Standard Nalu Bead Size: width 9.5mm, diameter 16.5mm, core 4mm

Bespoke Mini Nalu Bead Size: width 8mm, diameter 14mm, core 4mm

Bespoke Core Size: 5mm suitable to fit alternative jewellery brands.

If you require your beads to be made with a bespoke option, please select this from the Bespoke Options dropdown.