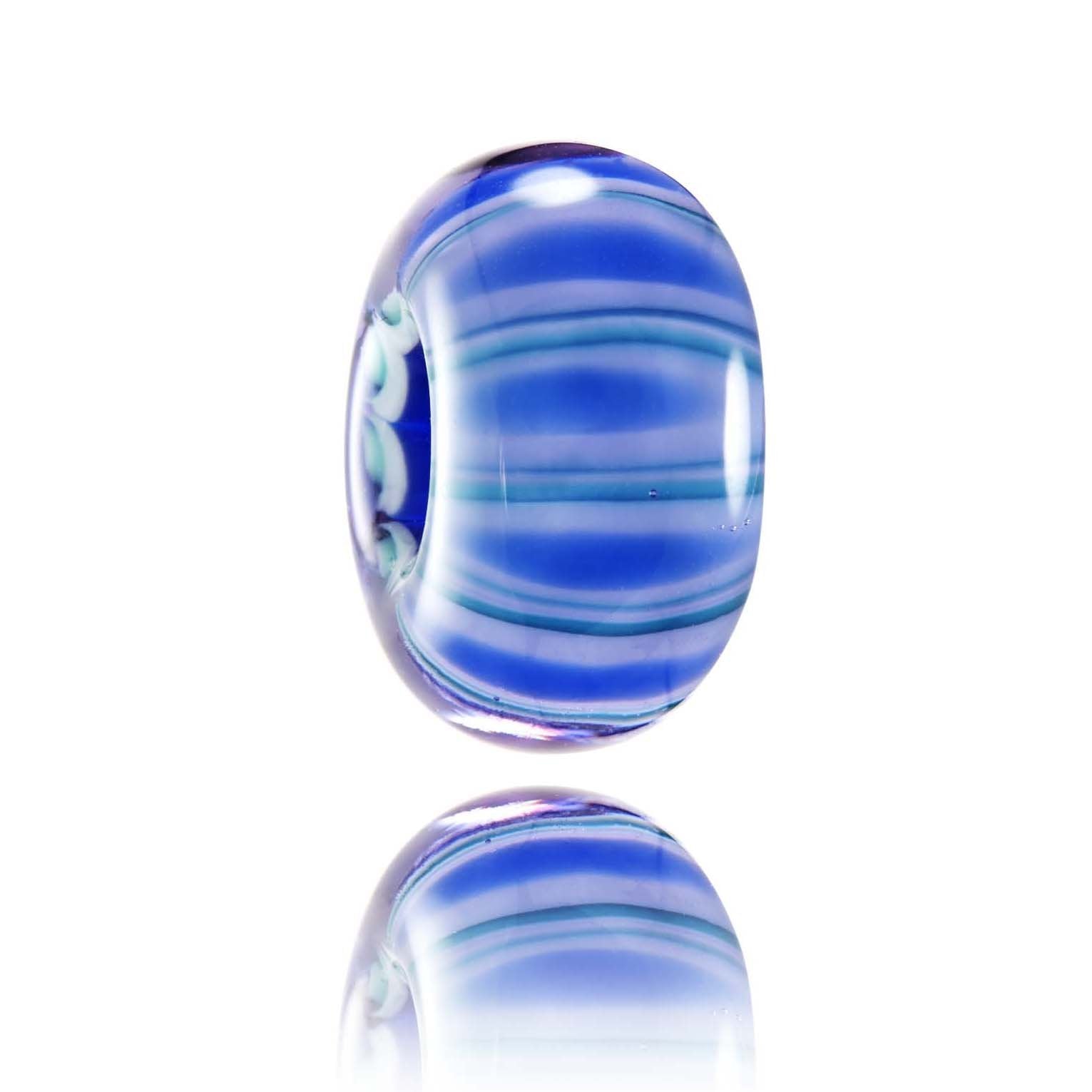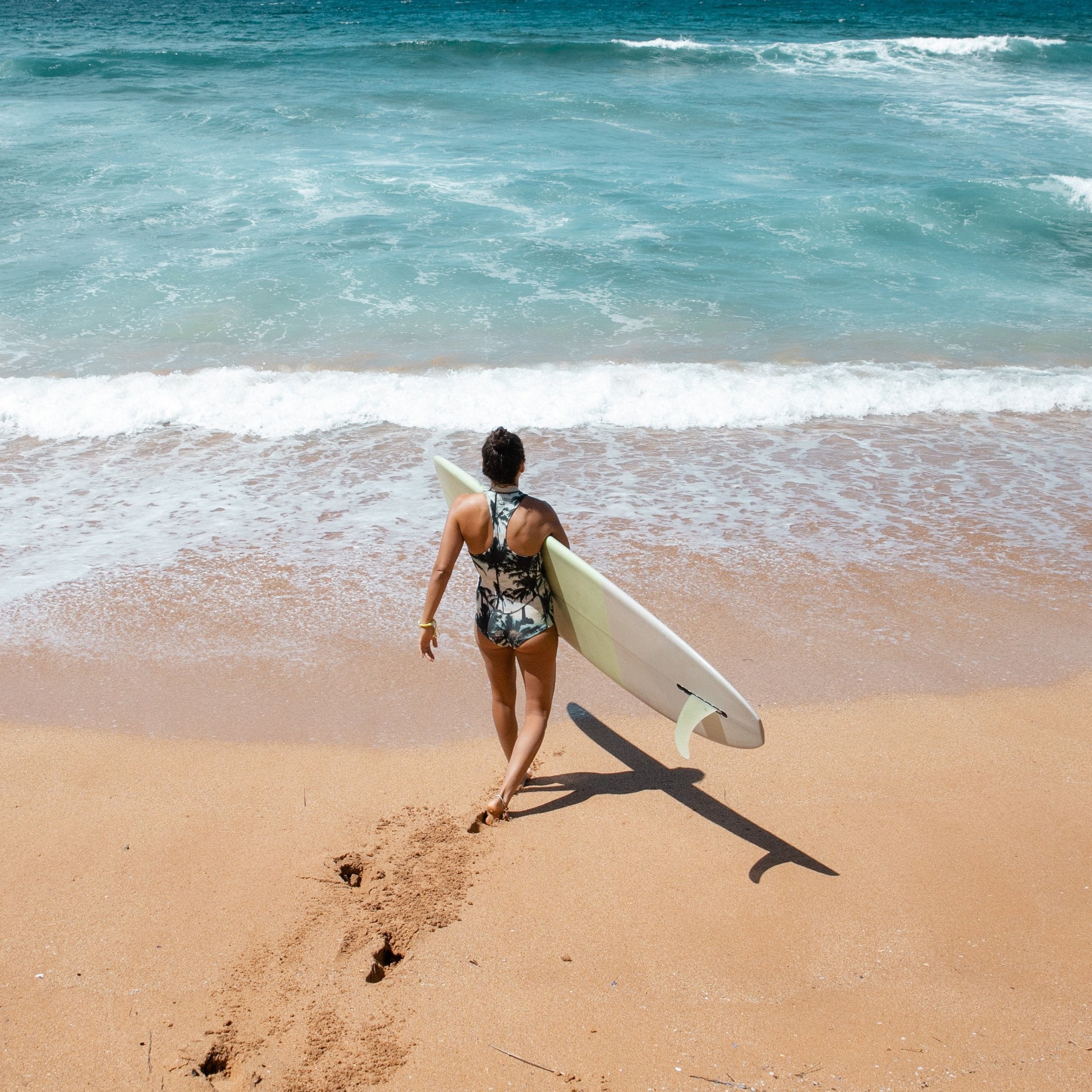 Anglet Bead
---
Anglet is a French commune in the Aquitaine region of Southwestern France. It has 4.5km of beautiful beach and marks the end of the 'Landes' sandy beach and the beginning of the Atlantic Pyrenees rocky coast.
The Cote Basque is known as a big wave venue in Europe. Although Anglet is cold during the winter months, it is a year round surf destination with is curved coastline offering sheltered reef slabs.

The inspiration behind this bead was to capture the continuous waves rolling into Anglet. It has been created by layering up different colours of cobalt blue, white and teal glass which has then been encased in a beautiful translucent dark lavender. This layering of the glass gives the effect of multicoloured stripes which are representative of endless waves.



Each Nalu Bead is individually handmade so please expect there to be variations in patterns and colours, this is what makes your Nalu Bead unique.

Bead Sizes:

Standard Nalu Bead Size: width 9.5mm, diameter 16.5mm, core 4mm

Bespoke Mini Nalu Bead Size: width 8mm, diameter 14mm, core 4mm

Bespoke Core Size: 5mm suitable to fit alternative jewellery brands.

If you require your beads to be made with a bespoke option, please select this from the Bespoke Options dropdown.