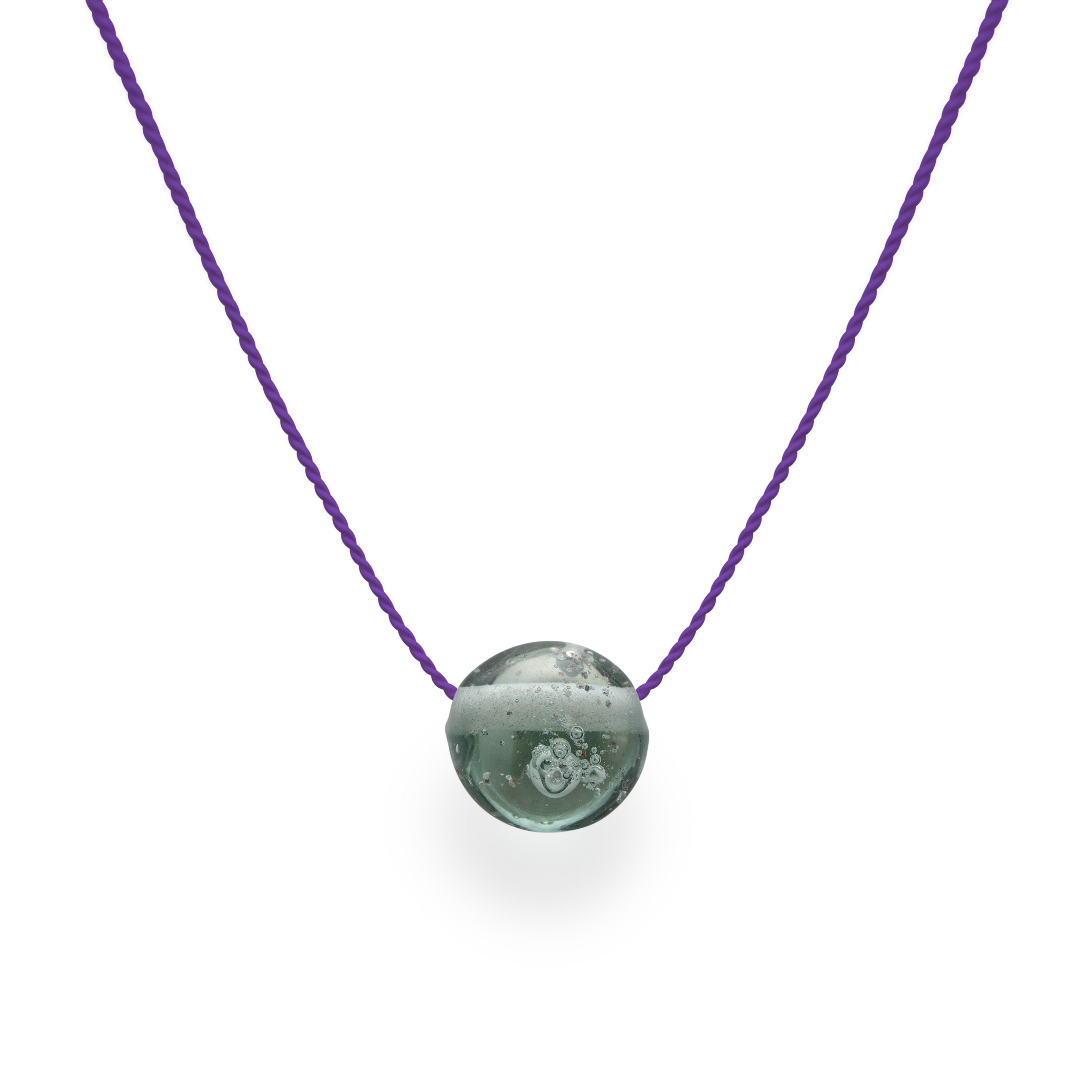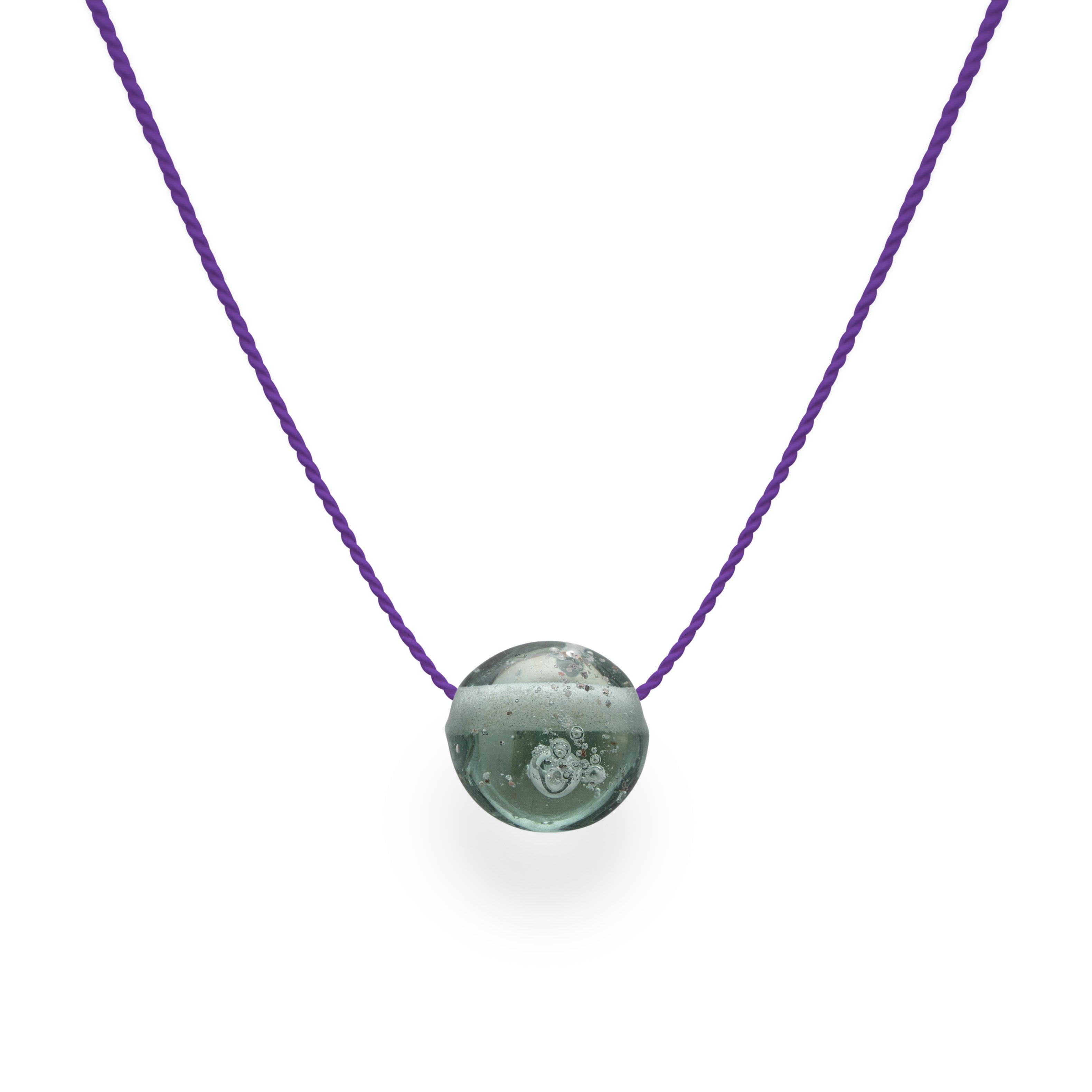 Ask For Jake Charity Sand Pebble Necklace
---
Our Sand Pebble necklaces are one of our most popular products so we thought we'd make something a bit extra special for our favourite charities!
Ask For Jake is a mental well-being and suicide prevention charity. They provide non professional peer to peer support to those struggling with any aspect of their Mental health, with drop in sessions and messaging service. They also offer training so you can offer support to friends and family. We will be donating £5 from each of these beautiful necklaces sold directly to Ask For Jake.
Our Ask For Jake Sand Pebbles are made in a limited edition purple-grey glass called Raindrop.  We have melted a few grains of sand from our local Braunton beaches so you'll have a little bit of Saunton, Crow Point and Croyde in your pebble.
Your pebble will come strung on a purple silk cord in a choice of lengths, just select your ideal size from 16"(short), 17"(regular), 18"(medium) or 20"(long). We can also make bespoke lengths please just make a note at checkout for the length you want or send us a message.
Each pebble is approximately 10mm in diameter and 7mm in thickness.

Please be aware that your Beach Sand Pebble is going to be entirely unique and may not look like the bead in the product photograph. Each pinch of sand from every beach is entirely different as it is composed of different natural elements. Some elements will cause a reaction that creates bubbles, some just burn up and it's difficult to get a lot of grains to show. We are sometimes limited by the amount of sand we can encase in a bead due to these reactions as they may cause weaknesses in the bead which can lead to cracking. Unfortunately we have no control over how the sand may react in each bead we make so please expect a variety of variations in your bead due to the nature of us adding a natural inconsistent material to extreme heat in molten glass. We can however guarantee that each bead is individual and made with love.