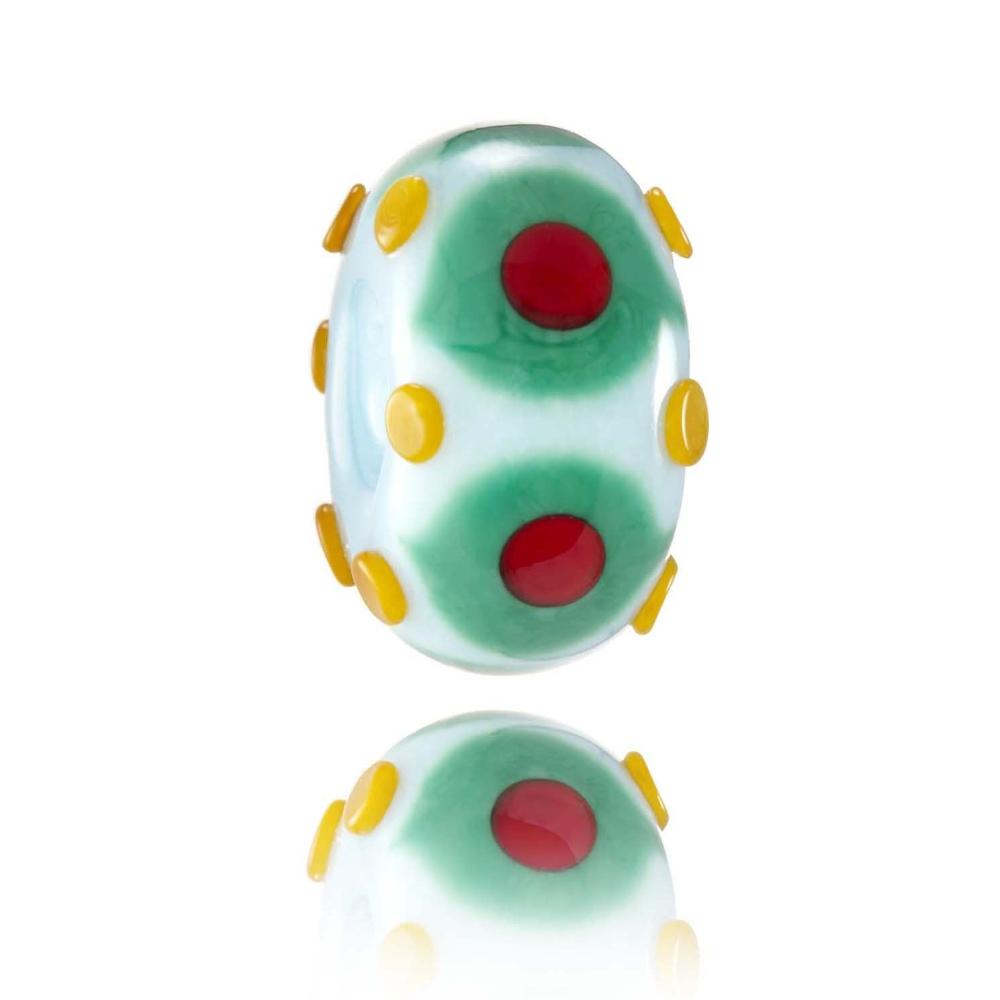 Essaouira Bead Bead
---
Essaouira is a city in western Morocco in the region of Marrakesh. It lies on the Atlantic Coast and is a popular surf holiday destination with its little street brimming with arts and crafts.

Essaouira has a few surf breaks and has become a mecca for windsurfing due to its strong north-easterly winds. The beach has a soft sand bottom and works best at high tide with the island De Mogador sheltering the bay.

The inspiration behind this bead was to capture the vibrant colours and atmosphere of this African city. We used a light sky blue glass for the base to represent the views out over the sea. Using a petrol green and red glass we then created a series of shapes around the bead, these were taken from the architecture and intricate decoration of Moroccan buildings. We then finished the bead off with a series of small yellow dots representative of the sun and lights of the city.


Each Nalu Bead is individually handmade so please expect there to be variations in patterns and colours, this is what makes your Nalu Bead unique.

Bead Sizes:

Standard Nalu Bead Size: width 9.5mm, diameter 16.5mm, core 4mm

Bespoke Mini Nalu Bead Size: width 8mm, diameter 14mm, core 4mm

Bespoke Core Size: 5mm suitable to fit alternative jewellery brands.

If you require your beads to be made with a bespoke option, please select this from the Bespoke Options dropdown.