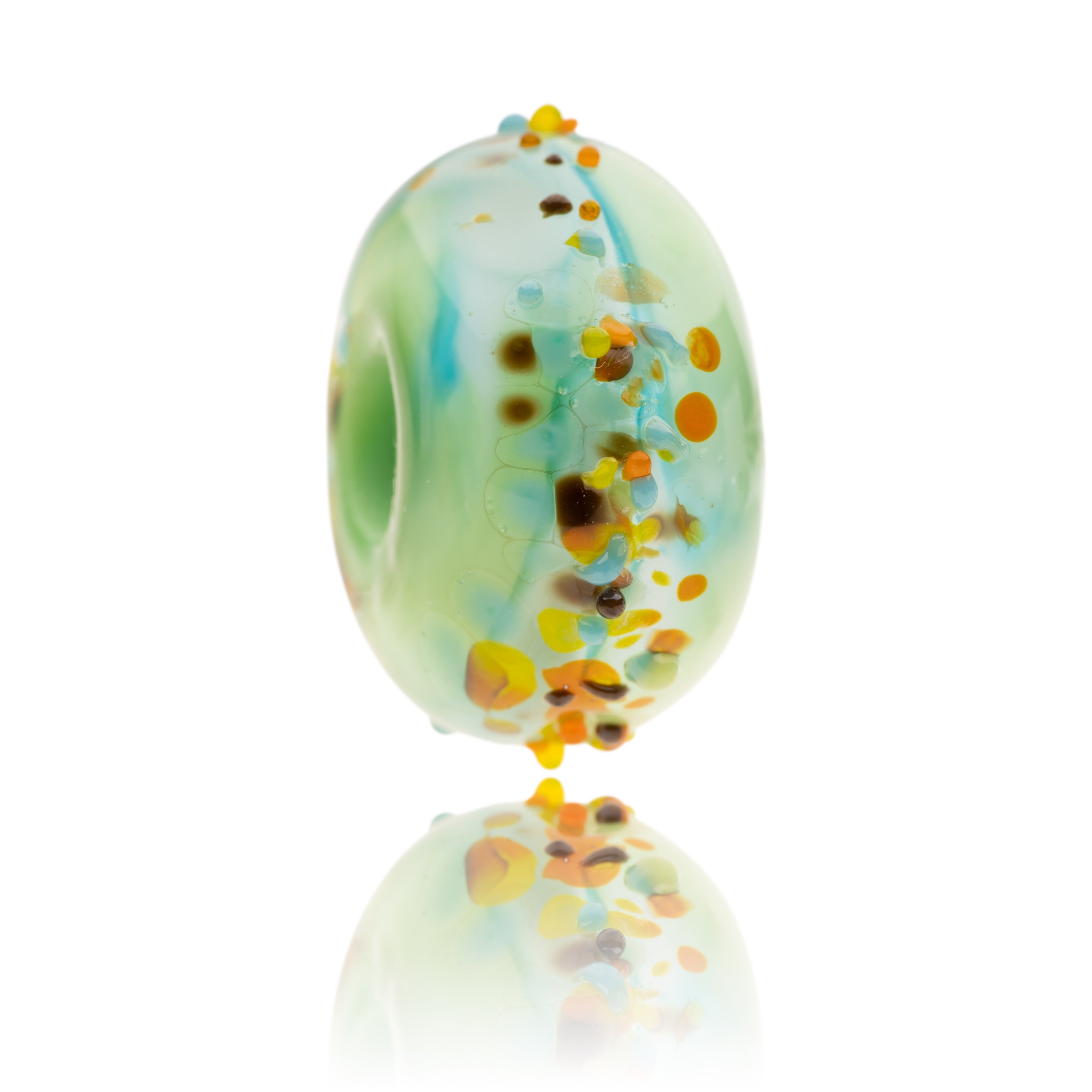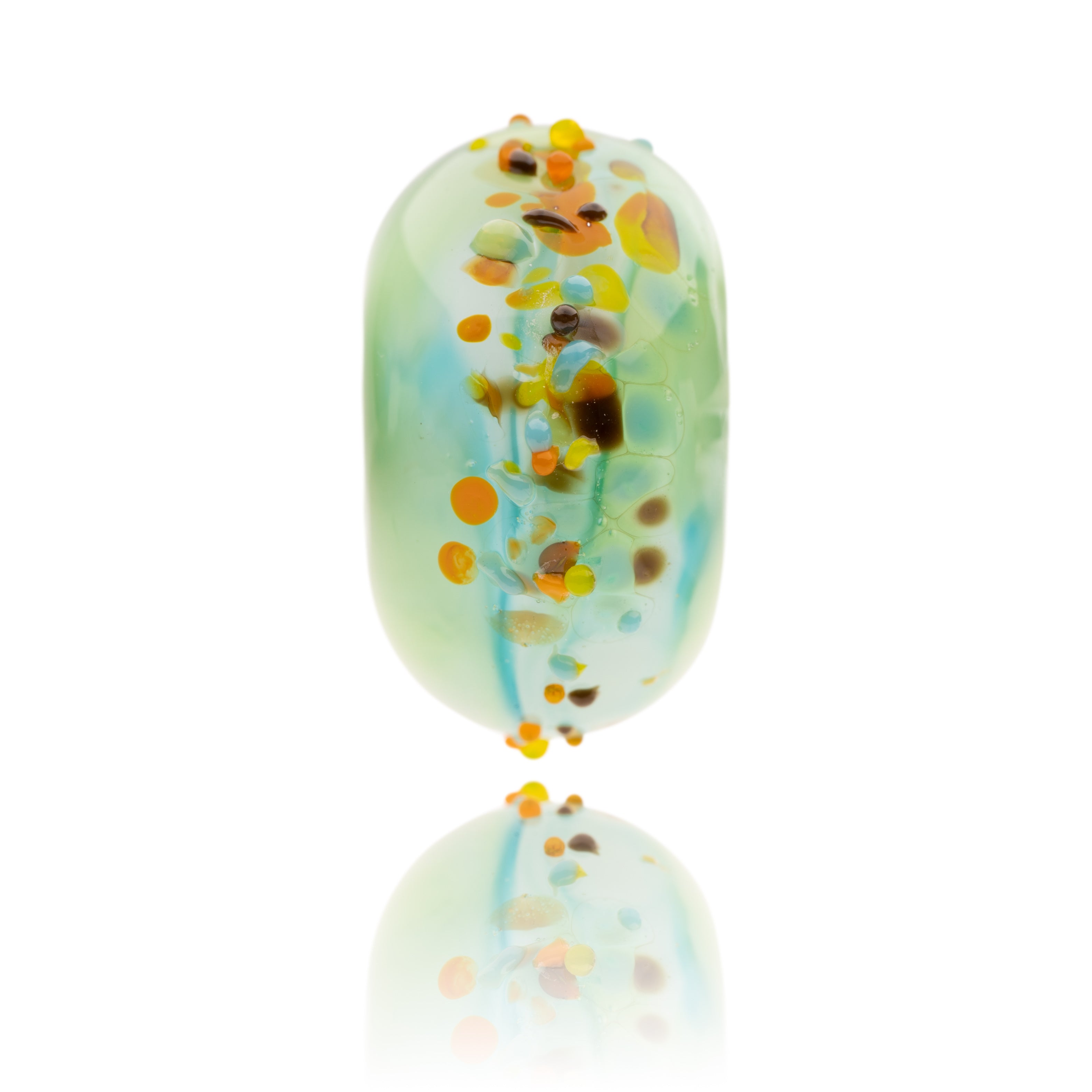 Braunton Countryside Centre Charity Bead
---
We are so pleased to be supporting the Braunton Countryside Centre with this beautiful new bead!
The centre is situated in the heart of our local village of Braunton and their aim is to increase the understanding, awareness and enjoyment of the coastal and farmed landscapes surrounding Braunton among people of all ages – both locals and visitors alike.
Find out more about the Braunton Countryside Centre HERE or pop in a visit them the next time you're in Braunton!
We worked closely with the amazing volunteers at the BCC to design this very special bead for them. The core of the bead is a mixture of green and turquoise class to represent the wonderful mix of coast, marsh, farmland, woods and rivers in the North Devon Biosphere. This core is then encased with clear glass before being rolled in a mixture of orange, yellow, brown, green and blue glass shards to represent their colourful logo.
We will be donating £2 from each sale of these beads to the Braunton Countryside Centre and £5 from the sale of these readymade BRACELETS.
Each Nalu Bead is individually handmade so please expect there to be variations in patterns and colours, this is what makes your Nalu Bead unique.

Bead Sizes:

Standard Nalu Bead Size: width 9.5mm, diameter 16.5mm, core 4mm

Bespoke Mini Nalu Bead Size: width 8mm, diameter 14mm, core 4mm

Bespoke Core Size: 5mm suitable to fit alternative jewellery brands.

If you require your beads to be made with a bespoke option, please select this from the Bespoke Options dropdown.